I don't have to tell anyone about what is happening in these photos, as the majority of the world's population is living through a similar experience.
What will life be like after this crisis is over?
Are you optimistic?
Nature is reclaiming spaces back from places that humans have increasingly encroached on. At least the birds have something to sing about. 
On 13 March, President of Spain, Pedro Sánchez, announced a declaration of a nationwide - State of Alarm - for 15 days, which extended to a total of 3 months. 
All residents were mandated to remain in their normal residences except to purchase food and medicines, work, attend emergencies, or walk the dog.​​​​​​​
These photos may seem normal to us nowadays, but, I hope, in 2040 when my daughter has grown up, we can look at these pictures and they will seem strange to her that we all wore masks, and lived in fear of catching the Coronavirus 19.
I've translated this text into every language available in Google Translate that you can see below.
If you see any errors, please inform me and Google Translate.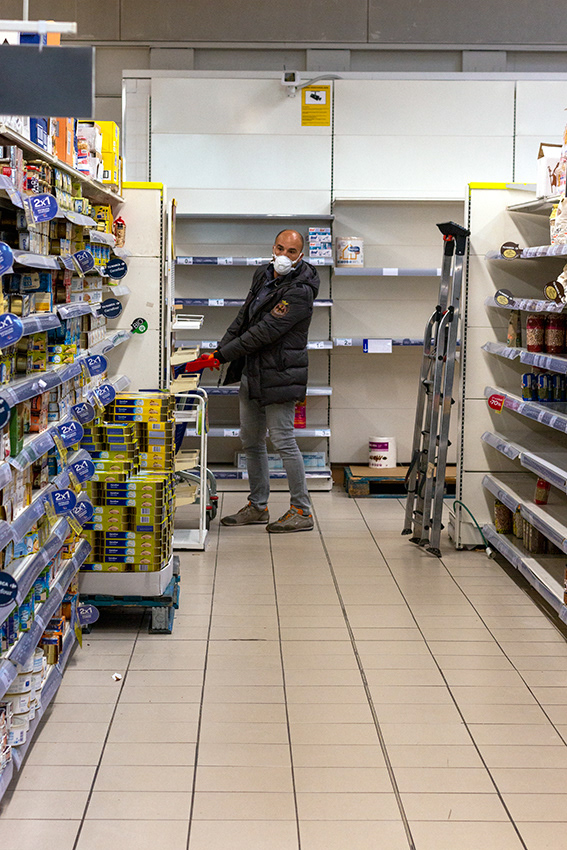 Ek hoef vir niemand te vertel wat op hierdie foto's gebeur nie, aangesien die meerderheid van die wêreldbevolking deur 'n soortgelyke ervaring gaan. Hoe sal die lewe wees na hierdie krisis verby is? Is jy optimisties? Die natuur is besig om ruimtes terug te kry van plekke waar mense al hoe meer inbreuk gemaak het. Die voëls het darem iets om oor te sing. Op 13 Maart kondig die president van Spanje, Pedro Sánchez, 'n verklaring aan van 'n landwye - alarmtoestand - vir 15 dae, wat tot 'n totaal van drie maande strek. Alle inwoners is verplig om in hul normale koshuise te bly, behalwe om kos en medisyne te koop, te werk, noodgevalle by te woon of om met die hond te gaan. Hierdie foto's lyk deesdae normaal vir ons, maar ek hoop dat ons in 2040, as my dogter grootgeword het, na hierdie foto's kan kyk, en dit sal vir haar vreemd lyk dat ons almal maskers gedra het en uit vrees was dat ons die Coronavirus sou opdoen 19. Ek het hierdie teks vertaal in elke taal wat beskikbaar is in Google Translate wat u hieronder kan sien. Stel my en Google Translate in kennis as u foute sien.
Gjendjen e jashtëzakonshme

Nuk kam pse t'i tregoj askujt për atë që po ndodh në këto foto, pasi shumica e popullsisë së botës po përjeton një përvojë të ngjashme. Si do të jetë jeta pas përfundimit të kësaj krize? A jeni optimist? Natyra po rimerr hapësirat nga vendet që njerëzit kanë shkelur gjithnjë e më shumë. Të paktën zogjtë kanë diçka për të kënduar. Më 13 mars, Presidenti i Spanjës, Pedro Sánchez, njoftoi një deklaratë të një gjendjeje alarmi në mbarë vendin - për 15 ditë, e cila u shtri në një total prej 3 muajsh. Të gjithë banorët ishin të mandatuar të qëndronin në rezidencat e tyre normale, përveç blerjes së ushqimit dhe ilaçeve, punës, ndjekjes së urgjencave ose ecjes së qenit. Këto fotografi mund të na duken normale në ditët e sotme, por, shpresoj, në vitin 2040 kur vajza ime të jetë rritur, ne mund t'i shikojmë këto fotografi dhe ato do t'i duken të çuditshme që ne të gjithë mbanim maska ​​dhe jetonim nga frika e kapjes së Coronavirus 19 Unë e kam përkthyer këtë tekst në çdo gjuhë të disponueshme në Google Translate që mund të shihni më poshtë. Nëse shihni ndonjë gabim, ju lutemi më informoni mua dhe Google Translate.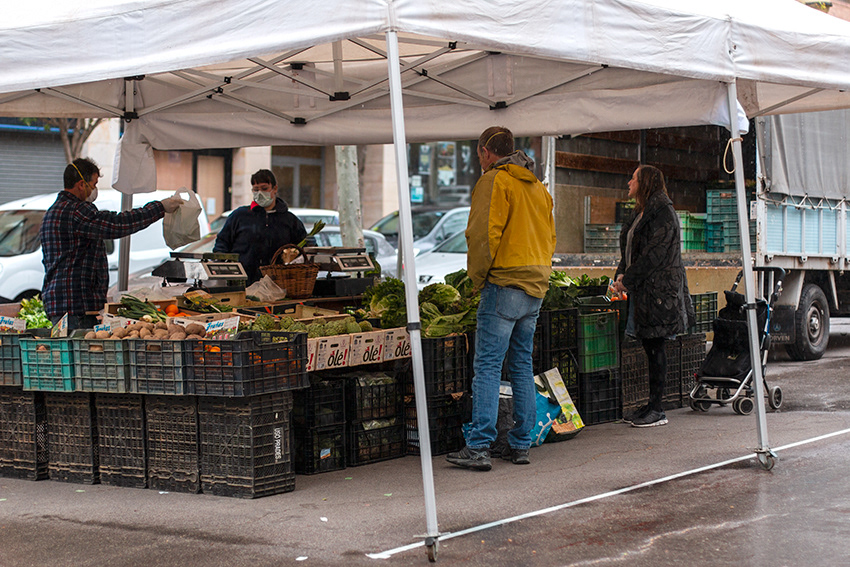 ye'āsichekwayi gīzē āwaji
ābizanyawi ye'alemi hizibi temesasayi behone temokiro wisit'i silemīnori be'inezīhi fotowochi wisit'i mini iyehone inidale lemanimi menigeri yelebinyimi። yihi k'ewisi kalek'e beḫwala ḥiyiweti mini tihonalechi? biruhi āmelekaketi ālewoti? tefet'iro sewochi kegīzē wede gīzē ketet'elefubachewi botawochi botawochini iyemelese newi። bīyanisi wefochu yemīzemirubeti negeri ālachewi። marichi 13 ፣ yesipēni pirēzidaniti pēdiro sanichēzi behāgeri āk'efi dereja - yemasit'enik'ek'īya hunēta - le 15 k'enati mawejuni āsitawik'wali ፣ yihimi bedimiru 3 weri newi። migibini ina mediḫanītochini kemegizati ፣ širani lemeširati ፣ dinigetenya hunētawochini lemeketateli weyimi wishawini lemeramedi kalihone besitek'eri hulumi newarīwochi bemedebenya menorīyachewi wisit'i inidīk'oyu tazewali። be'āhunu gīzē inezīhi fotowochi le'inya yetelemedu yimesilalu ፣ gini inē tesifa āderigalehu ፣ be 2040 lijē sitadigi inezīhini si'ilochi mayeti inichilaleni ina inya hulachinimi ch'imibilochini lebiseni koronavayiresini lemeyazi feriteni inidenorini le'iswa inigida yimesilalu። 19. inē kezīhi betachi mayeti bemīchiluti be Google tirigumi wisit'i wedemīgenyewi k'wanik'wa hulu yihini ts'iḥufi terigumēwalehu። maninyachewimi sihitetochi kayu ibakiwoni le'inē ina le Google tirigumi yinageru።

last mdtran li'iikhbar 'ayi shakhs bima yahduth fi hadhih alsuwar , hayth 'ana ghalibiat sukaan alealam yaeishun tajribatan mumathilatan. kayf satakun alhayaat baed aintiha' hadhih al'azmati? hal ant mutafayila? tastaeid altabieat almisahat maratan 'ukhraa min al'amakin alati yantahik albashar ealayha bishakl mutazayidin. ealaa al'aqali altuyur ladayha ma tughni eanhu. fi 13 maris , 'aelan rayiys 'iisbania , bidru sanshiz , 'iielan halat 'iindhar ealaa mustawaa albilad limudat 15 ywman , aimtadat 'iilaa ma majmueuh 3 'ashhuru. tama taklif jamie alsukaan bialbaqa' fi masakinihim aleadiat biaistithna' shira' altaeam wal'adwiat 'aw aleamal 'aw hudur halat altawari 'aw almashy mae alkalba. qad tabdu hadhih alsuwar tabieiatan bialnisbat lana fi alwaqt alhadir , walakin , ealaa ma aml , fi eam 2040 eindama kaburat aibnati , yumkinuna 'iilqa' nazrat ealaa hadhih alsuwar wasatabdu gharibat bialnisbat laha 'anana jmyean airtadayna 'aqnieatan , waeishna fi khawf min al'iisabat bifayrus kuruna. 19. laqad qumt bitarjamat hadha alnasi 'iilaa kuli allughat almutawafirat fi tarjamat Google walati yumkinuk ruyatuha 'adnahu. 'iidha ra'ayt 'aya 'akhta' , fayurjaa 'iiblaghi bidhalik wa'iilaa khidmat altarjamat min Google.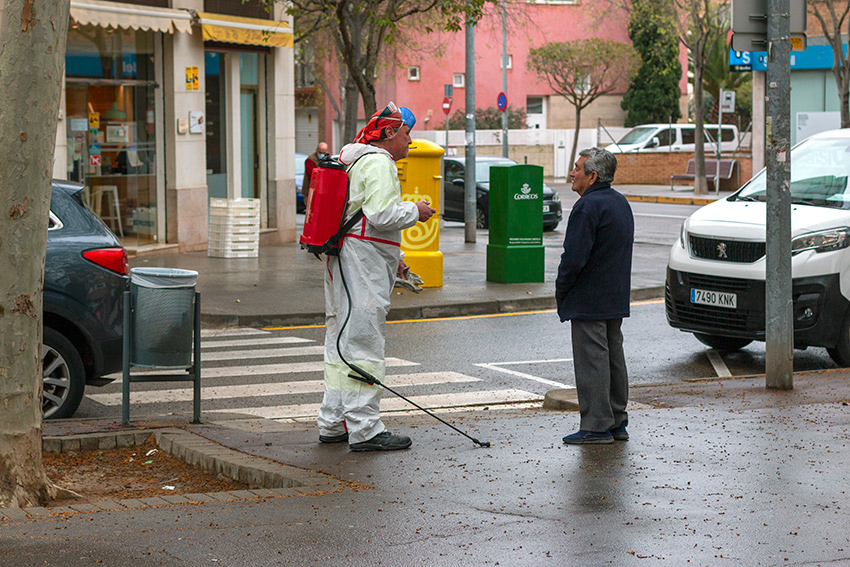 Artakarg drut'yun

Yes partavor ch'em voreve mekin patmel, t'e inch' e katarvum ays lusankarnerum, k'ani vor ashkharhi bnakch'ut'yan metsamasnut'yuny aprum e nmanatip p'vordzov: Inch'pisi՞n klini kyank'y ays chgnazhami avartits' heto: Duk' lavates yek': Bnut'yuny het e verts'num taratsk'nery ayn vayrerits', vortegh mardik aveli u aveli yen votndzgut'yunner katarel: T'rrch'unnery gone yergelu ban unen: Marti 13 -in Ispaniayi nakhagah Pedro Sanch'esy haytararets' 15 or tevoghut'yamb hamazgayin ՝ «Tagnapi vichak» hrrch'akagir, vory yerkaradzgvets' yndhanur arrmamb 3 amsov: Bolor bnakich'nerin trvats er mnalu irents' sovorakan bnakavayrerum, bats'arrut'yamb snund yev deghorayk' gnelu, ashkhatelu, artakarg iravichakneri hachakhelu kam shany zbosnelu: Mer orerum ays lusankarnery karogh yen mez sovorakan t'val, bayts', husov yem, 2040 t'vakanin, yerb aghjiks metsana, menk' karogh yenk' nayel ays nkarnerin yev drank' nran tarorinak kt'van, vor menk' bolors dimakner eink' krum yev aprum eink' koronavirus brrnelu vakhov: 19 Yes ays tek'sty t'argmanel yem Google Translate- um arrka bolor lezunerov, voronk' karogh yek' tesnel storev: Yet'e ​​tesnum yek' voreve skhal, teghekats'rek' indz yev Google Translate- in:

Mart - 2020 t'vakani hunis

Fövqəladə vəziyyət

Bu fotoşəkillərdə baş verənləri heç kimə söyləmək məcburiyyətində deyiləm, çünki dünya əhalisinin əksəriyyəti oxşar bir təcrübə yaşayır. Bu böhran bitdikdən sonra həyat necə olacaq? Siz optimistsinizmi? Təbiət insanların getdikcə daha çox təcavüz etdikləri yerləri geri qaytarır. Ən azından quşların oxuyacaqları bir şey var. Martın 13 -də İspaniya Prezidenti Pedro Sánchez, ümumilikdə 3 aya qədər uzadılmış 15 günlük ümummilli - Alarm Vəziyyəti elan etdi. Yemək və dərman almaq, işləmək, fövqəladə hallara getmək və ya iti gəzməkdən başqa bütün sakinlərə normal yaşayış yerlərində qalmaq tapşırılıb. Bu fotoşəkillər bizim üçün normal görünə bilər, amma ümid edirəm ki, 2040 -cı ildə qızım böyüdükdə bu şəkillərə baxa bilərik və hamımızın maskalar taxaraq koronavirusa yoluxmaq qorxusu içində yaşadığımız üçün qəribə görünəcəklər. 19. Bu mətni aşağıda görə biləcəyiniz Google Tərcümədə mövcud olan hər bir dilə tərcümə etdim. Hər hansı bir səhv görürsünüzsə, mənə və Google Tərcüməçiyə məlumat verin.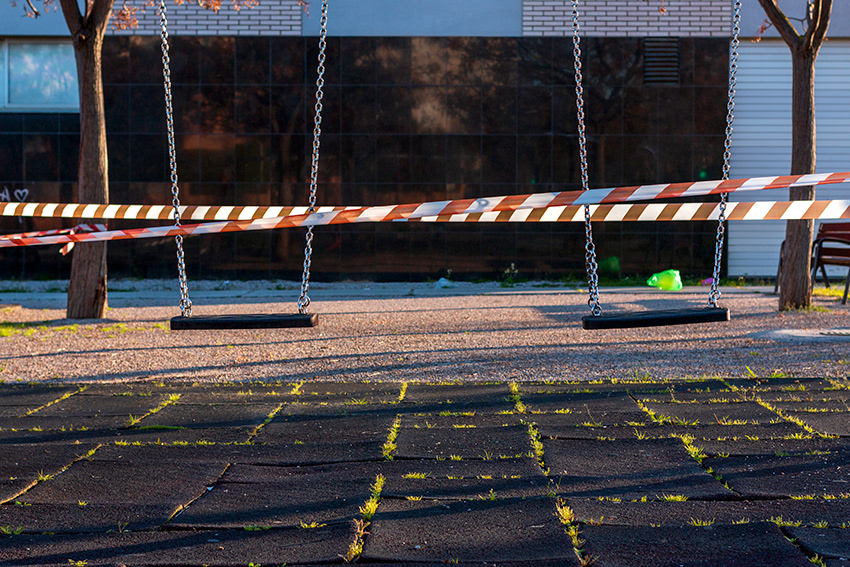 Larrialdi egoera

Argazki hauetan ez dut inori kontatu beharrik zer gertatzen den, munduko biztanleriaren gehiengoak antzeko esperientzia bizi baitu. Nolakoa izango da bizitza krisi hau amaitu ondoren? Baikorra al zara? Naturak gizakiak gero eta gehiago sartu dituen lekuetatik itzultzeko espazioak berreskuratzen ditu. Txoriek behintzat badute zer abestu. Martxoaren 13an, Pedro Sánchez Espainiako presidenteak 15 egunez nazio mailako alarma-aldarria iragarri zuen, guztira 3 hilabetera luzatu zena. Bizilagun guztiei beren ohiko egoitzetan egoteko agindua eman zitzaien, janaria eta sendagaiak erosi, lan egin, larrialdietara joateko edo txakurra paseatzeko izan ezik. Argazki hauek normalak irudituko zaizkigu gaur egun, baina, espero dut, 2040an, nire alaba hazi denean, argazki hauek ikus ditzakegu eta arraroak irudituko zaizkio guztiok maskara jantzi dugula eta Coronavirus harrapatzeko beldurrez bizi garela. 19. Testu hau behean ikus dezakezun Google Translate-n eskuragarri dauden hizkuntza guztietara itzuli dut. Akatsik ikusten baduzu, jakinarazi niri eta Google Translate-ri.

Nadzvyčajnaje stanovišča

Mnie nie treba nikomu raspaviadać pra toje, što adbyvajecca na hetych fotazdymkach, bo boĺšasć nasieĺnictva svietu pieražyvaje padobny dosvied. Jakim budzie žyccio paslia taho, jak hety kryzis skončycca? Vy aptymist? Pryroda viartaje prastory nazad z tych miescaŭ, na jakija liudzi ŭsio časciej zamachvajucca. Prynamsi, ptuškam josć pra što spiavać. 13 sakavika prezident Ispanii Piedra Sančes abviasciŭ abviaščennie ahuĺnanacyjanaĺnaha stanu tryvohi na 15 dzion, jakoje ahulam padoŭžylasia na 3 miesiacy. Usie žychary pavinny byli zastavacca ŭ zvyčajnym miescy žycharstva, akramia jak kupliać pradukty charčavannia i lieki, pracavać, naviedvać nadzvyčajnyja situacyi abo vyhuĺvać sabaku. Hetyja fotazdymki nam sionnia mohuć zdacca narmaĺnymi, alie, spadziajusia, u 2040 hodzie, kali maja dačka vyrascie, my možam pahliadzieć na hetyja zdymki, i jany buduć zdavacca joj dziŭnymi, što my ŭsie byli ŭ maskach i žyli ŭ strachu padchapić karanavirus 19. JA pieraklaŭ hety tekst na ŭsie movy, dastupnyja ŭ Pierakladčyku Google, jakija vy možacie ŭbačyć nižej. Kali vy bačycie jakija -niebudź pamylki, paviedamicie mnie i Pierakladčyku Google.

Sakavik - červień 2020 hoda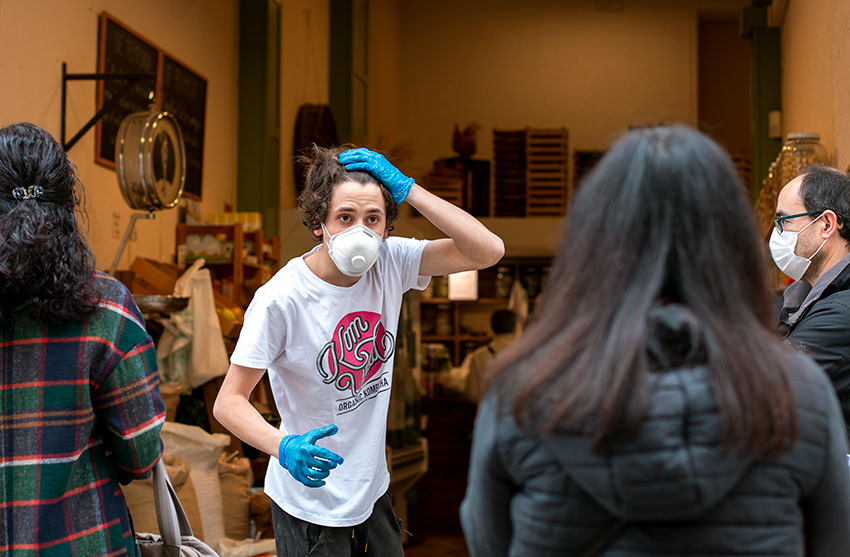 Jarurī abasthā
ē'i phaṭōgulitē kī ghaṭachē sē samparkē āmākē kā'ukē balatē habē nā, kāraṇa biśbēra janasaṅkhyāra adhikānśa'i ēka'i dharanēra abhijñatāra madhya diẏē basabāsa karachē. Ē'i saṅkaṭa kēṭē yā'ōẏāra para jībana kēmana habē? Āpani ki āśābādī? Prakr̥ti kramabardhamānabhābē yē jāẏagāgulōtē mānuṣa dakhala karē āchē sēkhāna thēkē sthāna punarud'dhāra karachē. Antata pākhidēra gā'ōẏāra kichu āchē. 1 13 Mārca spēnēra prēsiḍēnṭa pēḍrō sānacēja 15 dinēra jan'ya dēśabyāpī - sṭārṭa apha ayālārma - ēkaṭi ghōṣaṇāra ghōṣaṇā dēna, yā mōṭa 3 māsa paryanta prasārita haẏa. Samasta bāsindādēra khādya ēbaṁ ōṣudha kēnā, kāja karā, jarurī paristhititē upasthita ha'ōẏā bā kukurēra sāthē calāphērā karā chāṛā tādēra sbābhābika bāsasthānē thākatē bādhya karā haẏēchila. Ē'i chabigulō ājakāla āmādēra kāchē sbābhābika manē hatē pārē, kintu āmi āśā kari, 20400 sālē yakhana āmāra mēẏē baṛa habē, āmarā ē'i chabigulō dēkhatē pāri ēbaṁ sēgulō tāra kāchē adbhuta manē habē yē āmarā sabā'i mukhōśa paratāma, ēbaṁ karōnābhā'irāsa dharā paṛāra bhaẏē bāsa karatāma 19. Āmi gugala ṭrānsalēṭē upalabdha pratiṭi bhāṣāẏa ē'i lēkhāṭi anubāda karēchi yā āpani nicē dēkhatē pārēna. Yadi āpani kōna truṭi dēkhatē pāna, daẏā karē āmākē ēbaṁ gugala anubāda jānāna.

Mārca - juna 2020

Vanredno stanje

Ne moram nikome govoriti o tome što se događa na ovim fotografijama, jer većina svjetske populacije proživljava slično iskustvo. Kakav će život biti nakon okončanja ove krize? Jeste li optimistični? Priroda vraća prostore sa mjesta na koja su ljudi sve više zadirali. Bar ptice imaju o čemu pjevati. Dana 13. marta, predsjednik Španije Pedro Sánchez najavio je proglašenje državnog stanja alarma na 15 dana, što se produžilo na ukupno 3 mjeseca. Svi stanovnici imali su mandat da ostanu u svojim uobičajenim prebivalištima, osim da kupuju hranu i lijekove, rade, prisustvuju hitnim slučajevima ili šetaju psa. Ove fotografije nam se danas mogu činiti normalnima, ali, nadam se, 2040. godine, kad mi kći odraste, možemo pogledati ove slike i bit će joj čudno što smo svi nosili maske i živjeli u strahu od zaraze koronavirusom 19. Preveo sam ovaj tekst na svaki jezik dostupan u Google Prevodiocu koji možete vidjeti u nastavku. Ako vidite bilo kakve greške, obavijestite mene i Google prevoditelja.

Izvŭnredno polozhenie

Ne e nuzhno da razkazvam na nikogo za sluchvashtoto se na tezi snimki, tŭĭ kato po -golyamata chast ot naselenieto na sveta prezhivyava podobno prezhivyavane. Kakŭv shte bŭde zhivotŭt sled kraya na tazi kriza? Optimist li ste? Prirodata vŭzstanovyava prostranstvata obratno ot mesta, na koito khorata vse po -chesto posegat. Pone ptitsite imat za kakvo da peyat. Na 13 mart prezidentŭt na Ispaniya Pedro Sanches obyavi deklaratsiya za natsionalno sŭstoyanie - sŭstoyanie na alarma - za 15 dni, koeto udŭlzhi do obshto 3 mesetsa. Vsichki zhiteli byakha upŭlnomoshteni da ostanat v obichaĭnite si zhilishta, osven da kupuvat khrana i lekarstva, da rabotyat, da poseshtavat speshni sluchai ili da razkhozhdat kucheto. Tezi snimki mozhe da ni se struvat normalni v dneshno vreme, no se nadyavam, che prez 2040 g., kogato dŭshterya mi porasne, mozhem da razgledame tezi snimki i te shte ĭ se storyat stranni, che vsichki nosikhme maski i zhiveekhme v strakh da ne khvanem koronavirusa 19. Prevedokh tozi tekst na vseki ezik, nalichen v Google Prevodach, koĭto mozhete da vidite po -dolu. Ako vidite greshki, molya, informiraĭte men i Google Prevodach.

Mart - yuni 2020 g.

Estat d'emergència

No he d'explicar a ningú què passa en aquestes fotos, ja que la majoria de la població mundial viu una experiència similar. Com serà la vida després d'haver acabat aquesta crisi? Ets optimista? La natura està recuperant espais de llocs que els humans han invadit cada vegada més. Almenys els ocells tenen alguna cosa per cantar. El 13 de març, el president d'Espanya, Pedro Sánchez, va anunciar una declaració d'un estat nacional (Estat d'alarma) durant 15 dies, que es va estendre a un total de 3 mesos. Tots els residents tenien l'obligació de romandre a les seves residències normals, excepte per comprar menjar i medicaments, treballar, assistir a emergències o passejar el gos. Aquestes fotos ens poden semblar normals avui en dia, però, espero, que el 2040, quan la meva filla sigui gran, puguem mirar aquestes imatges i ens semblaran estranys que tots portéssim màscares i visquéssim amb por de copsar el coronavirus. 19. He traduït aquest text a tots els idiomes disponibles al Traductor de Google que podeu veure a continuació. Si veieu algun error, informeu-me a mi i al Traductor de Google.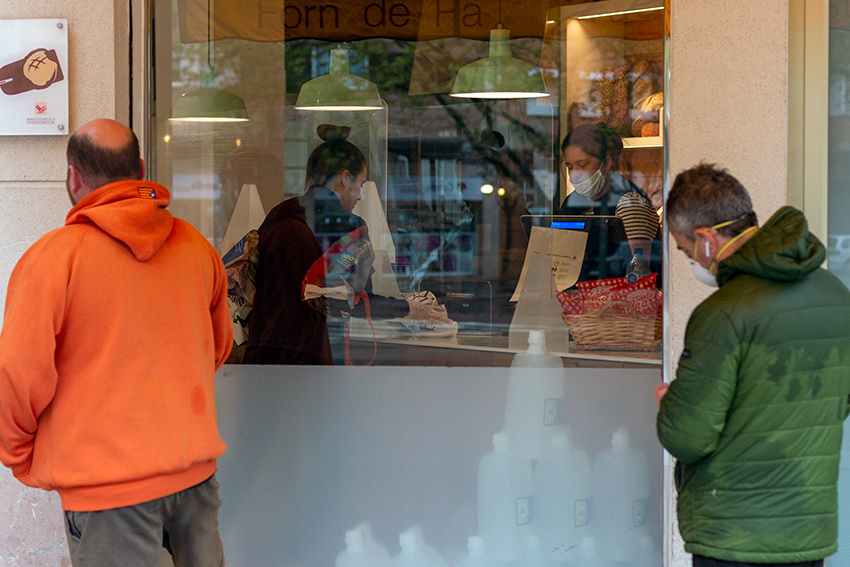 Estado sa Emergency

Dili ko kinahanglan isulti kang bisan kinsa bahin sa kung unsa ang nahinabo sa mga litrato, tungod kay ang kadaghanan sa populasyon sa kalibutan nabuhi sa susama nga kasinatian. Unsa man ang kahimtang sa kinabuhi pagkahuman sa kini nga krisis? Malaumon ka ba? Gibawi sa kinaiyahan ang mga wanang gikan sa mga lugar nga labi nga nasamokan sa mga tawo. Labing menos ang mga langgam adunay gikanta. Kaniadtong 13 Marso, ang Presidente sa Espanya nga si Pedro Sánchez, nagpahibalo sa usa ka pagdeklara sa usa ka tibuuk nasod - State of Alarm - sa 15 ka adlaw, nga ning-abut sa kinatibuk-ang 3 ka bulan. Ang tanan nga mga residente gimandoan nga magpabilin sa ilang naandan nga puloy-anan gawas sa pagpalit og pagkaon ug mga tambal, pagtrabaho, pagtambong sa mga emerhensya, o paglakat sa iro. Kini nga mga litrato mahimo'g ingon naandan sa amon karon, apan, gilauman ko, sa 2040 kung dagko na ang akong anak nga babaye, mahimo namon tan-awon ang mga litrato ug maora'g katingad-an kaniya nga tanan kami nagsul-ob og maskara, ug nagpuyo sa kahadlok nga madakup ang Coronavirus 19. Gihubad nako kini nga teksto sa matag sinultian nga magamit sa Google Translate nga makita nimo sa ubus. Kung nakakita ka bisan unsang mga sayup, palihug ipahibalo kanako ug Google Translate.

Zadzidzidzi

Sindiyenera kuuza aliyense pazomwe zikuchitika pazithunzizi, popeza anthu ambiri padziko lapansi akukumana ndi zomwezi. Kodi moyo udzakhala wotani vutoli litatha? Kodi mumakhulupirira? Chilengedwe chimabwezeretsa malo kuchokera kumadera omwe anthu adalowerera kwambiri. Osachepera mbalame zimakhala ndi zoyimbira. Pa 13 Marichi, Purezidenti wa Spain, a Pedro Sánchez, adalengeza kulengeza kwa dziko lonse - State Alarm - kwa masiku 15, yomwe idakwanitsa miyezi itatu. Onse okhalamo adalamulidwa kukhalabe m'malo awo okhala kupatula kugula chakudya ndi mankhwala, kugwira ntchito, kupita kuzadzidzidzi, kapena kuyenda ndi galu. Zithunzi izi zingawoneke ngati zabwinobwino kwa ife masiku ano, koma, ndikuyembekeza, mu 2040 mwana wanga atakula, titha kuwona zithunzizi ndipo ziziwoneka zachilendo kwa iye kuti tonse tidavala maski, ndikukhala mwamantha pogwira Coronavirus 19. Ndamasulira izi m'zilankhulo zonse zomwe zikupezeka mu Google Translate zomwe mungathe kuziwona pansipa. Ngati mukuwona zolakwika zilizonse, chonde ndiuzeni ndi Google Translate.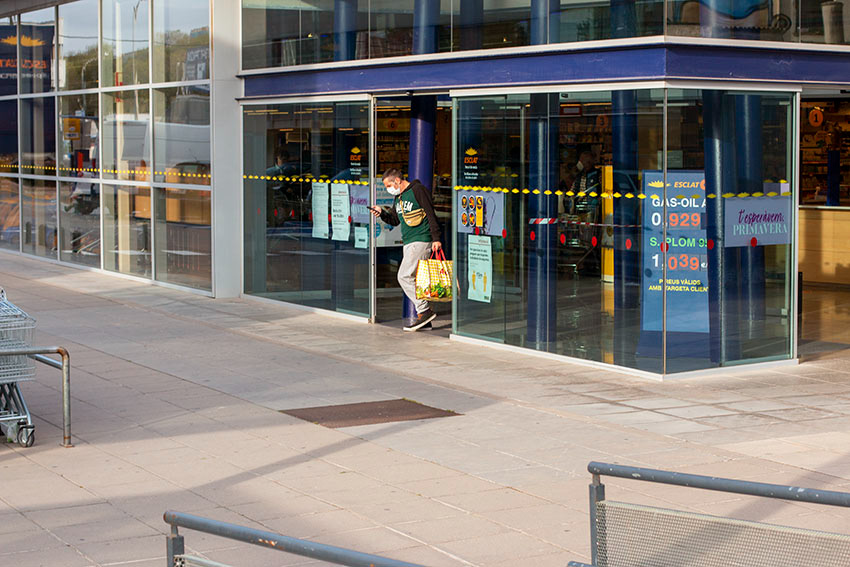 Jǐnjí zhuàngtài

wǒ bùbì gàosù rènhé rén zhèxiē zhàopiàn zhōng fāshēng de shìqíng, yīnwèi shìjiè shàng dà duōshù rén dōu jīnglìguò lèisì de jīnglì. Zhè chǎng wéijī jiéshù hòu, shēnghuó huì zěnyàng? Nǐ lèguān ma? Dà zìrán zhèngzài cóng rénlèi rìyì qīnzhàn dì dìfāng shōuhuí kōngjiān. Zhìshǎo niǎo er yǒu gēshēng. 3 Yuè 13 rì, xībānyá zǒngtǒng pèi dé luó·sāngqièsī xuānbù quánguó jìnrù jǐngbào zhuàngtài, wéiqí 15 tiān, zǒnggòng yáncháng zhì 3 gè yuè. Chúle gòumǎi shíwù hé yàopǐn, gōngzuò, chǔlǐ jǐnjí qíngkuàng huò liú gǒu wài, suǒyǒu jūmín dōu bèi yāoqiú liú zài tāmen de zhèngcháng zhùsuǒ. Zhèxiē zhàopiàn xiànzài duì wǒmen lái shuō kěnéng kàn qǐlái hěn zhèngcháng, dànshì, wǒ xīwàng, dāng wǒ nǚ'ér zhǎng dà hòu de 2040 nián, wǒmen kěyǐ kàn dào zhèxiē zhàopiàn, tā huì juédé qíguài, wǒmen dōu dàizhe kǒuzhào, shēnghuó zài duì gǎnrǎn guānzhuàng bìngdú dí kǒngjù zhōng 19. Wǒ yǐ jiāng cǐ wénběn fānyì chéng Google fānyì zhōng kěyòng de měi zhǒng yǔyán, nín kěyǐ zài xiàmiàn kàn dào. Rúguǒ nín fāxiàn rènhé cuòwù, qǐng tōngzhī wǒ hé gǔgē fānyì.

2020 Nián 3 yuè zhì 6 yuè

Statu di Emergenza

Ùn devu micca dì à nimu ciò chì accade in queste foto, chì a maggior parte di a populazione di u mondu vive una sperienza simile. Cumu serà a vita dopu à sta crisa finita? Site ottimistu? A Natura ripiglia spazii di ritornu da lochi chì l'omi anu sempre più invaditu. Almenu l'acelli anu qualcosa da cantà. U 13 di marzu, u presidente di Spagna, Pedro Sánchez, hà annunziatu una dichjarazione di un paese - Statu di sveglia - per 15 ghjorni, chì si estende per un totale di 3 mesi. Tutti i residenti sò stati mandati à stà in e so residenze normali eccettu per cumprà cibu è medicinali, travaglià, assiste à emergenze, o camminà u cane. Sti ritratti ponu parè nurmali per noi oghje, ma, spergu, in u 2040 quandu a mo figliola hà crisciutu, pudemu fighjà queste immagini è li pareranu strani chì avemu tutti purtati maschere, è avemu campatu in paura di piglià u Coronavirus 19. Aghju traduttu stu testu in tutte e lingue dispunibili in Google Translate chì pudete vede quì sottu. Se vedi qualchì errore, per piacè informami è Google Translate.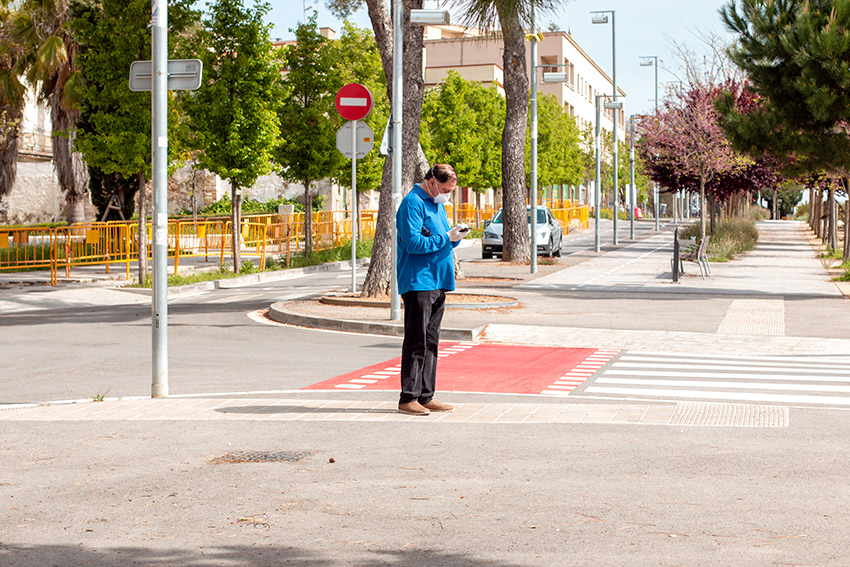 Izvanredno stanje

Ne moram nikome govoriti o tome što se događa na ovim fotografijama, jer većina svjetske populacije proživljava slično iskustvo. Kakav će biti život nakon ove krize? Jeste li optimistični? Priroda ponovno osvaja prostore s mjesta na koja su ljudi sve više zadirali. Bar ptice imaju o čemu pjevati. Dana 13. ožujka, predsjednik Španjolske, Pedro Sánchez, najavio je proglašenje državnog stanja alarma na 15 dana, što se produžilo na ukupno 3 mjeseca. Svi stanovnici imali su mandat da ostanu u svojim uobičajenim prebivalištima, osim da kupuju hranu i lijekove, rade, prisustvuju hitnim slučajevima ili šetaju psa. Ove nam se fotografije danas mogu činiti normalnima, ali, nadam se, 2040. godine, kad mi je kći odrasla, možemo pogledati te slike i bit će joj čudno što smo svi nosili maske i živjeli u strahu od zaraze koronavirusom 19. Preveo sam ovaj tekst na svaki jezik dostupan u Google prevoditelju koji možete vidjeti u nastavku. Ako vidite bilo kakve pogreške, obavijestite mene i Google prevoditelja.

Stav ohrožení

O tom, co se děje na těchto fotografiích, nemusím nikomu říkat, protože většina světové populace prožívá podobnou zkušenost. Jaký bude život po skončení této krize? Jste optimističtí? Příroda získává zpět místa z míst, do kterých lidé stále více zasahují. Ptáci mají alespoň o čem zpívat. Dne 13. března oznámil španělský prezident Pedro Sánchez prohlášení o celonárodním stavu poplachu na 15 dní, které se prodloužilo na celkem 3 měsíce. Všichni obyvatelé dostali mandát zůstat ve svých obvyklých bydlištích kromě nákupu potravin a léků, práce, návštěvy mimořádných událostí nebo venčení psa. Tyto fotografie se nám v dnešní době mohou zdát normální, ale doufám, že v roce 2040, až moje dcera vyroste, se na tyto obrázky můžeme podívat a budou jí připadat zvláštní, že jsme všichni nosili masky a žili ve strachu z dopadení koronaviru 19. Tento text jsem přeložil do všech jazyků dostupných v Překladači Google, které můžete vidět níže. Pokud uvidíte nějaké chyby, informujte mě a Google Translate.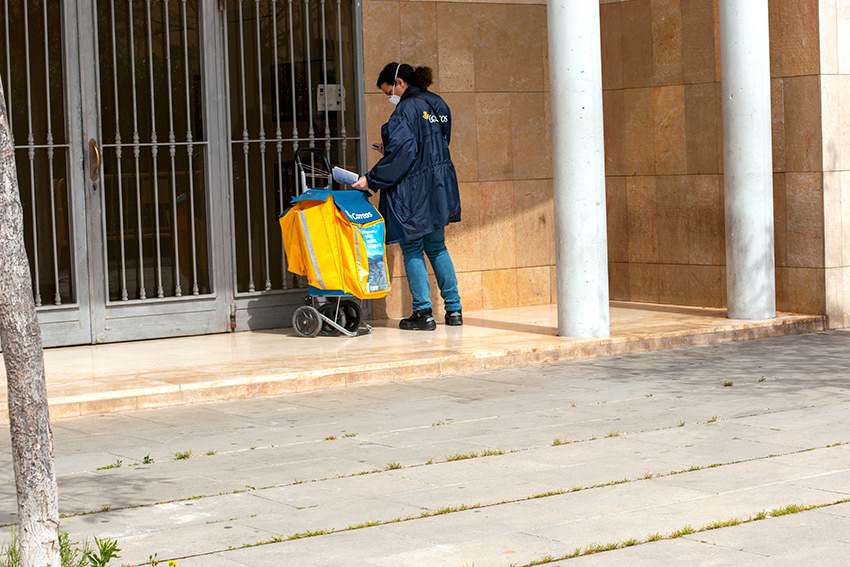 Undtagelsestilstand

Jeg behøver ikke fortælle nogen om, hvad der sker på disse fotos, da størstedelen af ​​verdens befolkning lever gennem en lignende oplevelse.Hvordan vil livet være efter denne krise er forbi?Er du optimistisk?Naturen genvinder rum tilbage fra steder, som mennesker i stigende grad har indtrådt i. Fuglene har i hvert fald noget at synge om.Den 13. marts meddelte Spaniens præsident, Pedro Sánchez, en erklæring om en landsdækkende - alarmtilstand - i 15 dage, som strakte sig til i alt 3 måneder.Alle beboere fik mandat til at blive i deres normale boliger undtagen at købe mad og medicin, arbejde, deltage i nødsituationer eller gå med hunden.Disse fotos kan virke normale for os i dag, men jeg håber, at i 2040, når min datter er vokset, kan vi se på disse billeder, og de vil virke mærkelige for hende, at vi alle bar masker og levede i frygt for at fange Coronavirus 19.Jeg har oversat denne tekst til alle de tilgængelige sprog i Google Translate, som du kan se nedenfor.Hvis du ser fejl, bedes du informere mig og Google Translate.

Noodtoestand

Ik hoef niemand te vertellen wat er op deze foto's gebeurt, aangezien de meerderheid van de wereldbevolking een soortgelijke ervaring doormaakt. Hoe zal het leven eruitzien als deze crisis voorbij is? Ben je optimistisch? De natuur herwint ruimtes terug van plaatsen waar mensen steeds meer inbreuk op hebben gemaakt. De vogels hebben in ieder geval iets om over te zingen. Op 13 maart kondigde de Spaanse president, Pedro Sánchez, een nationale alarmtoestand af voor 15 dagen, die in totaal 3 maanden bedroeg. Alle bewoners kregen het mandaat om in hun normale woning te blijven, behalve om voedsel en medicijnen te kopen, te werken, noodsituaties bij te wonen of de hond uit te laten. Deze foto's lijken tegenwoordig misschien normaal voor ons, maar ik hoop dat we in 2040, wanneer mijn dochter volwassen is, naar deze foto's kunnen kijken en ze zullen haar vreemd lijken dat we allemaal maskers droegen en leefden in angst om het Coronavirus op te lopen 19. Ik heb deze tekst vertaald in elke taal die beschikbaar is in Google Translate die je hieronder kunt zien. Als u fouten ziet, laat het mij en Google Translate weten.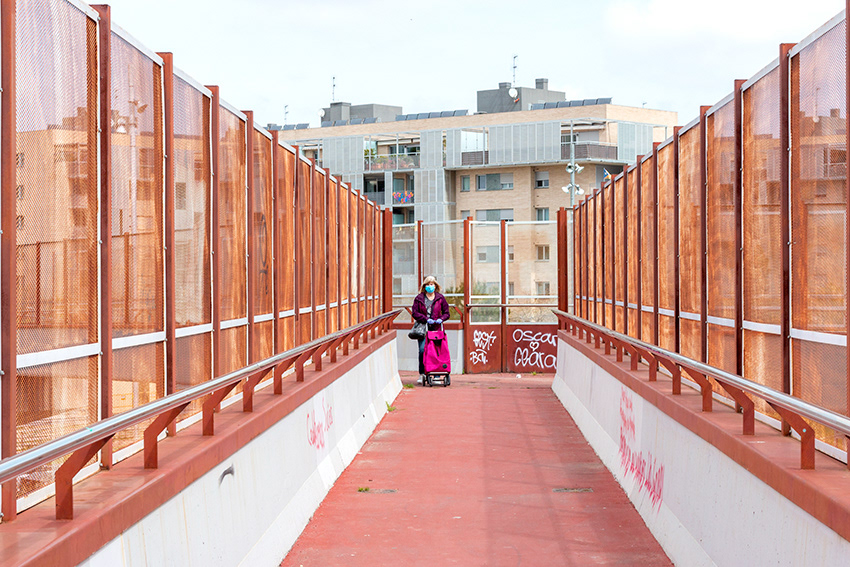 Krizostato

Mi ne devas rakonti al iu ajn pri tio, kio okazas en ĉi tiuj fotoj, ĉar la plimulto de la monda loĝantaro travivas similan sperton. Kia estos la vivo post la fino de ĉi tiu krizo? Ĉu vi estas optimisma? Naturo reprenas spacojn de lokoj, sur kiuj homoj ĉiam pli invadis. Almenaŭ la birdoj havas ion por kanti. La 13an de marto, prezidanto de Hispanio, Pedro Sánchez, anoncis deklaron de tutlanda - Alarma Ŝtato - dum 15 tagoj, kiu etendiĝis al sume 3 monatoj. Ĉiuj loĝantoj estis devigitaj resti en siaj normalaj loĝejoj krom aĉeti manĝaĵon kaj medikamentojn, labori, ĉeesti krizojn aŭ promenigi la hundon. Ĉi tiuj fotoj eble ŝajnas al ni normalaj nuntempe, sed, mi esperas, en 2040 kiam mia filino plenkreskos, ni povas rigardi ĉi tiujn bildojn kaj ili ŝajnos strangaj al ŝi, ke ni ĉiuj portis maskojn, kaj vivis timante kapti la Coronavirus 19. Mi tradukis ĉi tiun tekston en ĉiun lingvon haveblan en Google Translate, kiun vi povas vidi sube. Se vi vidas erarojn, bonvolu informi min kaj Google Translate.

Ma ei pea kellelegi nende fotode toimumisest rääkima, kuna suurem osa maailma elanikkonnast elab läbi sarnase kogemuse. Milline saab olema elu pärast selle kriisi lõppu? Kas olete optimistlik? Loodus võtab tagasi ruume tagasi kohtadest, kuhu inimesed on üha enam sattunud. Kui kaua see kestab? Vähemalt on lindudel praegu midagi laulda.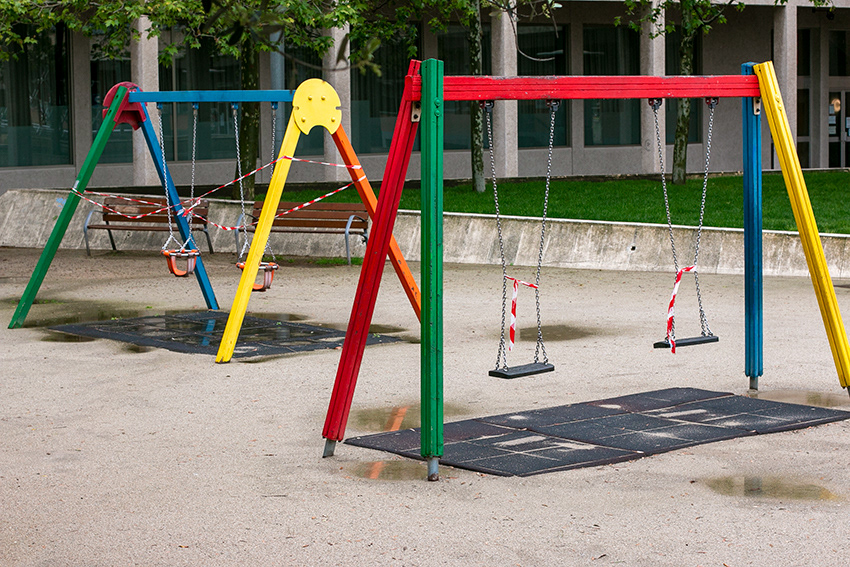 Estado ng Emergency

Hindi ko kailangang sabihin sa sinuman ang tungkol sa kung ano ang nangyayari sa mga larawang ito, dahil ang karamihan ng populasyon ng mundo ay nabubuhay sa isang katulad na karanasan. Ano ang magiging buhay pagkatapos ng krisis na ito? Optimista ka ba? Kinukuha muli ng kalikasan ang mga puwang pabalik mula sa mga lugar na lalong pinasok ng mga tao. Hindi bababa sa ang mga ibon ay may isang bagay na kumakanta tungkol sa. Noong Marso 13, ang Pangulo ng Espanya na si Pedro Sánchez, ay nag-anunsyo ng isang pagdedeklara ng isang pambansang - Estado ng Alarm - sa loob ng 15 araw, na umabot sa isang kabuuang 3 buwan. Ang lahat ng mga residente ay inatasan na manatili sa kanilang normal na tirahan maliban sa pagbili ng pagkain at mga gamot, trabaho, pagdalo sa mga emerhensiya, o paglalakad sa aso. Ang mga larawang ito ay maaaring maging normal sa atin sa kasalukuyan, ngunit, inaasahan kong, noong 2040 kapag lumaki ang aking anak na babae, maaari naming tingnan ang mga larawang ito at mukhang kakaiba sa kanya na lahat tayo ay nagsusuot ng maskara, at nabuhay sa takot na maabutan ang Coronavirus 19. Isinalin ko ang text na ito sa bawat wikang magagamit sa Google Translate na makikita mo sa ibaba. Kung nakakita ka ng anumang mga error, mangyaring ipaalam sa akin at sa Google Translate.

Hätätila

Minun ei tarvitse kertoa kenellekään mitä näissä valokuvissa tapahtuu, koska suurin osa maailman väestöstä elää samanlaisen kokemuksen läpi. Millaista elämä on tämän kriisin jälkeen? Oletko optimistinen? Luonto hakee tilat takaisin paikoista, joihin ihmiset ovat yhä enemmän hyökänneet. Ainakin linnuilla on jotain laulamista. Espanjan presidentti Pedro Sánchez julkisti 13. maaliskuuta valtakunnallisen hälytystilan julistuksen 15 päiväksi, joka pidennetään yhteensä 3 kuukaudeksi. Kaikkien asukkaiden tehtävänä oli pysyä normaalissa asunnossaan paitsi ostaa ruokaa ja lääkkeitä, työskennellä, osallistua hätätilanteisiin tai kävellä koiraa. Nämä valokuvat voivat näyttää meille nykyään normaaleilta, mutta toivon, että vuonna 2040, kun tyttäreni on kasvanut, voimme katsoa näitä kuvia ja ne näyttävät hänelle oudolta, että me kaikki käytimme maskeja ja elimme pelossa saada koronavirus 19. Olen kääntänyt tämän tekstin kaikille Google -kääntäjän käytettävissä oleville kielille, jotka näet alla. Jos näet virheitä, ilmoita siitä minulle ja Google -kääntäjälle.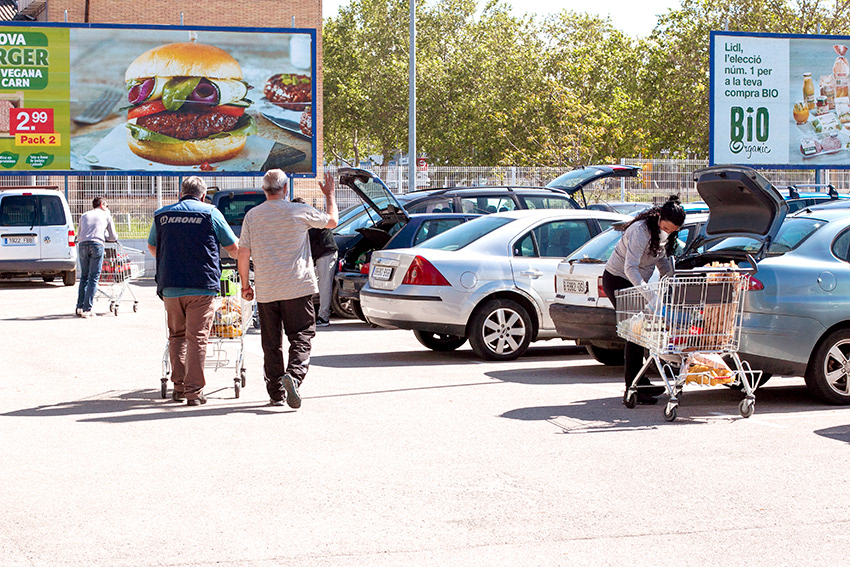 État d'urgence

Je n'ai à parler à personne de ce qui se passe sur ces photos, car la majorité de la population mondiale vit une expérience similaire. À quoi ressemblera la vie après la fin de cette crise ? Êtes-vous optimiste? La nature récupère des espaces sur des lieux sur lesquels les humains ont de plus en plus empiété. Au moins, les oiseaux ont quelque chose à chanter. Le 13 mars, le président espagnol Pedro Sánchez a annoncé la déclaration d'un état d'alarme à l'échelle nationale pendant 15 jours, qui s'étend sur un total de 3 mois. Tous les résidents ont été obligés de rester dans leurs résidences habituelles, sauf pour acheter de la nourriture et des médicaments, travailler, assister aux urgences ou promener le chien. Ces photos peuvent nous sembler normales de nos jours, mais j'espère qu'en 2040, quand ma fille aura grandi, nous pourrons regarder ces photos et elles lui sembleront étranges que nous portions tous des masques, et vivions dans la peur d'attraper le Coronavirus. 19. J'ai traduit ce texte dans toutes les langues disponibles dans Google Translate que vous pouvez voir ci-dessous. Si vous voyez des erreurs, veuillez m'en informer et Google Translate.

Needtastân

Ik hoech net ien te fertellen oer wat der op dizze foto's bart, om't de mearderheid fan 'e befolking fan' e wrâld troch in ferlykbere ûnderfining libbet. Hoe sil it libben wêze nei dizze krisis foarby is? Binne jo optimistysk? De natoer feroveret romten werom fan plakken dêr't minsken hieltyd mear op ynkringe. Teminsten hawwe de fûgels wat om oer te sjongen. Op 13 maart kundige presidint fan Spanje, Pedro Sánchez, in ferklearring oan fan in lanlike - State of Alarm - foar 15 dagen, dy't útwreide nei in totaal fan 3 moannen. Alle bewenners mochten yn har normale wenplakken bliuwe, útsein iten en medisinen te keapjen, te wurkjen, needopstannen by te wenjen, of de hûn te kuierjen. Dizze foto's lykje ús hjoed miskien normaal, mar, ik hoopje, yn 2040 doe't myn dochter grut wurden is, kinne wy ​​nei dizze foto's sjen en se sille har frjemd lykje dat wy allegearre maskers droegen en libbe yn eangst foar it fangen fan it Coronavirus 19. Ik haw dizze tekst oerset yn elke taal beskikber yn Google Translate dy't jo hjirûnder kinne sjen. As jo ​​flaters sjogge, ynformearje my dan en Google Translate.

Estado de emerxencia

Non teño que contarlle a ninguén o que está a suceder nestas fotos, xa que a maioría da poboación mundial vive unha experiencia similar. Como será a vida despois de que remate esta crise? ¿Es optimista? A natureza está a recuperar espazos de lugares que os humanos invadiron cada vez máis. Polo menos os paxaros teñen algo que cantar. O 13 de marzo, o presidente de España, Pedro Sánchez, anunciou a declaración dun estado nacional - Estado de alarma - durante 15 días, que se estendeu a un total de 3 meses. Todos os residentes tiñan o mandato de permanecer nas súas residencias normais, agás mercar comida e medicamentos, traballar, atender emerxencias ou pasear ao can. Estas fotos poden parecernos normais hoxe en día, pero, espero, en 2040, cando a miña filla medre, podemos ver estas fotos e pareceranlle estrañas que todos usásemos máscaras e vivísemos con medo de coller o Coronavirus 19. Traducín este texto a todos os idiomas dispoñibles en Google Translate que podes ver a continuación. Se ves algún erro, infórmame a min e a Google Translate.
sagangebo mdgomareoba

me aravis unda vutkhra, ra khdeba am pot'oebze, radgan msoplios mosakhleobis umravlesoba msgavs gamotsdilebas ganitsdis. rogori ikneba tskhovreba am k'rizisis dasrulebis shemdeg? op't'imist'i khart? buneba ibrunebs adgilebs im adgilebidan, sadats adamianebma sul upro met'ad shelakhes. q'ovel shemtkhvevashi, prinvelebs akvt raime simghera. 13 mart's, esp'anetis p'rezident'ma p'edro sanchesma gamoatskhada kveq'nis massht'abit - sagangasho mdgomareoba - 15 dghis vadit, romelits gagrdzelda sul 3 tvemde. q'vela matskhovrebels evaleboda darcheniliq'o taviant normalur rezidentsiebshi, garda sak'vebisa da medik'ament'ebis shedzenisa, samushaos, sagangebo sit'uatsiebze dasts'rebis an dzaghlis gaseirnebis garda. es pot'oebi sheidzleba dghes chventvis normalurad mogvechvenos, magram, vimedovneb, 2040 ts'els, rodesats chemi kalishvili gaizrdeba, chven shegvidzlia shevkhedot am suratebs da isini mistvis utsnaurad mogvechvenebian, rom chven q'velani vik'etebdit nighbebs da vtskhovrobdit k'oronavirusis dashinebis shishit. 19 me vtargmne es t'ekst'i q'vela im enaze, romelits khelmisats'vdomia Google Translate– shi, romlis nakhva shegidzliat kvemot. tu raime shetsdomas khedavt, gtkhovt shemat'q'obinot me da Google Translate.

mart'i - 2020 ts'lis ivnisi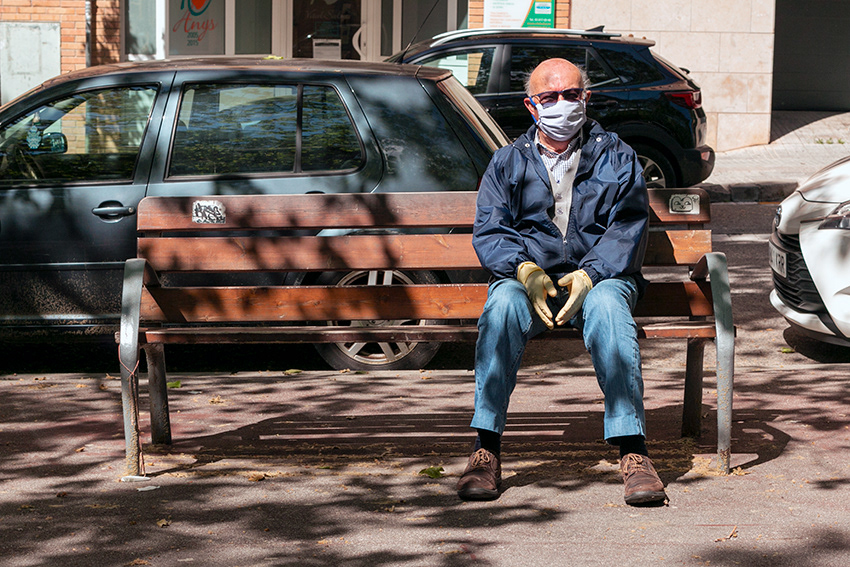 Notstand

Ich muss niemandem erzählen, was auf diesen Fotos passiert, da die Mehrheit der Weltbevölkerung eine ähnliche Erfahrung macht. Wie wird das Leben nach dieser Krise aussehen? Sind Sie optimistisch? Die Natur fordert Räume von Orten zurück, in die der Mensch zunehmend eingedrungen ist. Wenigstens haben die Vögel etwas zu singen. Am 13. März kündigte der spanische Präsident Pedro Sánchez eine landesweite Ausrufung des Alarmzustands für 15 Tage an, die sich auf insgesamt 3 Monate erstreckte. Alle Bewohner wurden angewiesen, in ihren normalen Wohnungen zu bleiben, außer um Lebensmittel und Medikamente zu kaufen, zu arbeiten, Notfälle zu behandeln oder mit dem Hund spazieren zu gehen Diese Fotos mögen uns heutzutage normal erscheinen, aber ich hoffe, dass wir im Jahr 2040, wenn meine Tochter erwachsen ist, diese Bilder sehen können und sie werden ihr seltsam vorkommen, dass wir alle Masken trugen und in Angst lebten, das Coronavirus zu bekommen 19. Ich habe diesen Text in jede in Google Übersetzer verfügbare Sprache übersetzt, die Sie unten sehen können. Wenn Sie Fehler sehen, informieren Sie mich und Google Translate.

Katástasi ektáktou anánkis

Den chreiázetai na po se kanénan ti symvaínei se aftés tis fotografíes, kathós i pleiopsifía tou pankósmiou plithysmoú viónei mia parómoia empeiría. Pós tha eínai i zoí metá to télos aftís tis krísis? Eíste aisiódoxos? I fýsi anaktá chórous píso apó méri pou oi ánthropoi échoun katapatísei ólo kai perissótero. Touláchiston ta pouliá échoun káti na tragoudísoun. Stis 13 Martíou, o Próedros tis Ispanías, Pédro Sántseth, anakoínose ti dílosi panelladikís - katástasi synagermoú - gia 15 iméres, i opoía epektáthike synoliká se 3 mínes. Óloi oi kátoikoi eíchan entolí na parameínoun stis synítheis katoikíes tous, ektós apó tin agorá trofímon kai farmákon, tin ergasía, tin parakoloúthisi katastáseon éktaktis anánkis í ton perípato tou skýlou. Aftés oi fotografíes boreí na mas faínontai fysiologikés stis méres mas, allá, elpízo, to 2040, ótan i kóri mou tha megalósei, boroúme na doúme aftés tis eikónes kai tha tis faínontai períerges pou óloi foroúsame máskes kai zoúsame fovoúmenoi na min kollísoume ton koronoïó. 19 Écho metafrásei aftó to keímeno se káthe glóssa diathésimi sto Google Translate pou boreíte na deíte parakáto. Eán deíte sfálmata, enimeróste me kai to Google Translate.

Mártios - Ioúnios 2020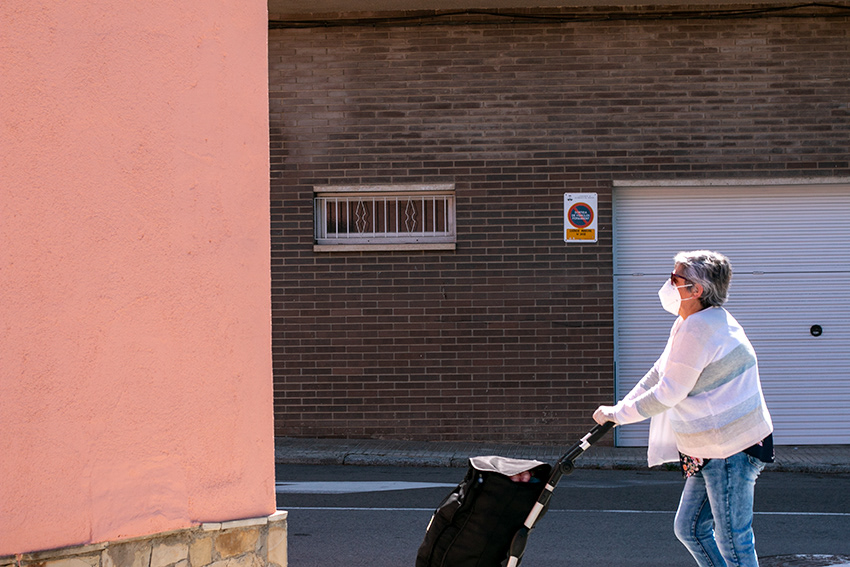 Āpatakālīna sthiti

ā phōṭāmāṁ śuṁ tha'ī rahyuṁ chē tē viśē mārē kō'īnē kahēvānī jarūra nathī, kāraṇa kē viśvanī mōṭābhāganī vastī samāna anubhava dvārā jīvī rahī chē. Ā kaṭōkaṭī samāpta thayā pachī jīvana kēvuṁ haśē? Śuṁ tamē āśāvādī chō? Kudarata ēvī jagyā'ōthī pharī jagyā'ō pharī mēḷavī rahī chē jyāṁ mānavī'ē vadhunē vadhu atikramaṇa karyuṁ chē. Ōchāmāṁ ōchā pakṣī'ō pāsē kaṁīka gāvānuṁ chē. 13 Mārcē, spēnanā rāṣṭrapati, pēḍrō sān̄cējhē 15 divasa māṭē rāṣṭravyāpī - sṭēṭa ōpha ēlārma - nī ghōṣaṇā karī, jē kula 3 mahinā sudhī lambāvavāmāṁ āvī. Badhā rahēvāsī'ōnē khōrāka anē davā'ō kharīdavā, kāma karavā, kaṭōkaṭīmāṁ hājarī āpavā athavā kūtarānē cālavā sivāya tēmanā sāmān'ya nivāsōmāṁ rahēvānō ādēśa āpavāmāṁ āvyō hatō. Ā phōṭā'ō ājakāla āpaṇanē sāmān'ya lāgē chē, parantu, manē āśā chē kē, 2040 māṁ jyārē mārī putrī mōṭī tha'ī jaśē, tyārē amē ā citrō jō'ī śakīśuṁ anē tē tēnā māṭē vicitra lāgaśē kē āpaṇē badhā'ē māska pahēryā hatā, anē kōrōnāvāyarasa pakaḍavānā ḍaramāṁ rahētā hatā 19. Mēṁ ā anuvādanē gūgala ṭrānsalēṭamāṁ upalabdha darēka bhāṣāmāṁ anuvādita karyō chē jē tamē nīcē jō'ī śakō chō. Jō tamanē kō'ī bhūlō dēkhāya, tō kr̥pā karīnē manē anē gūgala anuvādanē jaṇāvō.

Mārca - jūna 2020

Eta dijans

Mwen pa bezwen di pèsonn sou sa k ap pase nan foto sa yo, kòm majorite nan popilasyon nan mond lan ap viv nan yon eksperyans menm jan an. Ki jan lavi pral ye apre kriz sa a fini? Èske ou optimis? Nati se reklame espas tounen soti nan kote ke imen te de pli zan pli anvayi sou. Omwen zwazo yo gen yon bagay yo chante sou yo. 13 Mas, Prezidan Espay, Pedro Sánchez, te anonse yon deklarasyon nan tout peyi a - Eta alam - pou 15 jou, ki pwolonje a yon total de 3 mwa. Tout rezidan yo te gen obligasyon pou yo rete nan rezidans nòmal yo eksepte pou achte manje ak medikaman, travay, ale nan ijans, oswa mache chen an. Foto sa yo ka sanble nòmal pou nou sèjousi, men, mwen espere, nan 2040 lè pitit fi mwen an te grandi, nou ka gade foto sa yo epi yo pral sanble etranj pou li ke nou tout te mete mask, ak te viv nan krentif pou pwan Coronavirus la 19. Mwen te tradwi tèks sa a nan tout lang ki disponib nan Google Translate ke ou ka wè anba a. Si ou wè nenpòt ki erè, tanpri enfòme m 'ak Google Translate.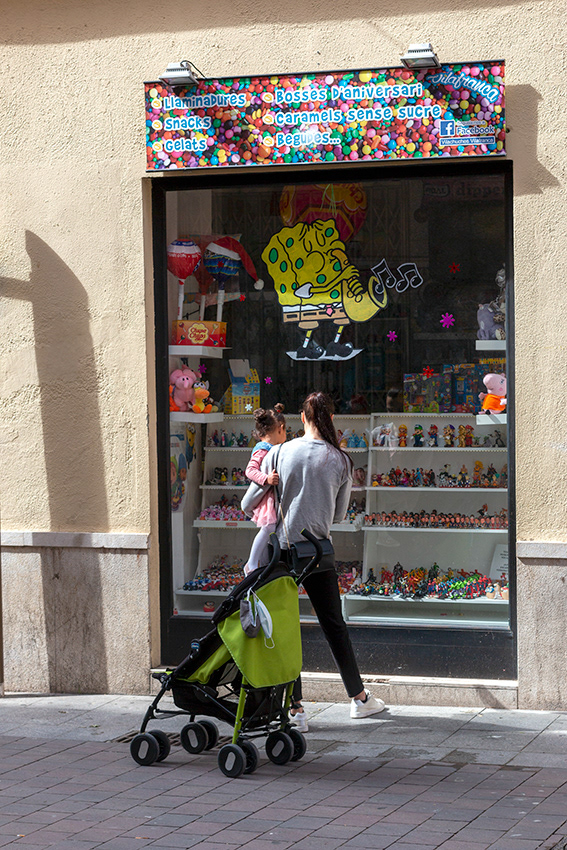 Dokar Gaggawa

Ba sai na gaya wa kowa abin da ke faruwa a cikin waɗannan hotunan ba, saboda galibin mutanen duniya suna rayuwa ne ta irin wannan ƙwarewar. Yaya rayuwa za ta kasance bayan an gama wannan rikicin? Kuna da kyakkyawan fata? Yanayi yana kwato sarari daga wuraren da mutane ke ƙara kutsawa. Akalla tsuntsaye suna da abin da za su yi waƙa. A ranar 13 ga Maris, Shugaban Spain, Pedro Sánchez, ya ba da sanarwar ayyana wata kasa - Jijjiga Ƙararrawa - na tsawon kwanaki 15, wanda ya kai jimlar watanni 3. An umarci duk mazauna su ci gaba da zama a gidajensu na yau da kullun sai dai su sayi abinci da magunguna, aiki, halartar gaggawa, ko tafiya da kare. Waɗannan hotunan na iya zama kamar na yau da kullun a gare mu, amma, Ina fata, a cikin 2040 lokacin da ɗata ta girma, za mu iya kallon waɗannan hotunan kuma za su zama mata baƙon abu cewa duk mun sanya abin rufe fuska, kuma mun rayu cikin tsoron kama Coronavirus 19. Na fassara wannan rubutun zuwa cikin kowane harshe da ake samu a cikin Google Translate wanda zaku iya gani a ƙasa. Idan kun ga kurakurai, da fatan za a sanar da ni da Google Translate.

Moku'āina o ka pilikia

ʻAʻole pono wau e haʻi aku i kekahi e pili ana i nā mea e hana nei i kēia mau kiʻi, ʻoiai ka hapanui o ko ka honua heluna kanaka e noho nei ma waena o kahi ʻike like. Pehea ke ola ma hope o kēia pilikia? Manaolana paha ʻoe? Kū hou ka kūlohelohe i nā wahi mai nā wahi a nā kānaka i hoʻonui pinepine ai. Ma ka liʻiliʻi he mau mele kā nā manu. Ma ka 13 Malaki, ua hoʻolaha ʻo Pelekikena Sepania, ʻo Pedro Sánchez, i kahi hoʻolaha o kahi aupuni - State of Alarm - no 15 mau lā, a ua hoʻonui ʻia i 3 mau mahina. Kauoha ʻia nā poʻe kamaʻāina āpau e noho i ko lākou mau wahi noho maʻamau koe wale nō ke kūʻai ʻana i nā meaʻai a me nā lāʻau, hana, hele i nā ulia pōpilikia, a i ʻole hele wāwae i ka ʻīlio. He mea maʻamau paha kēia mau kiʻi iā mākou i kēia mau lā, akā, lana koʻu manaʻo, i ka makahiki 2040 ke nui aʻe kaʻu kaikamahine, hiki iā mākou ke nānā i kēia mau kiʻi a ʻano ʻē paha iā ia ke komo nei mākou i nā mākaki, a noho makaʻu i ka hopu ʻana i ka Coronavirus 19. Ua unuhi wau i kēia ʻōlelo ma nā ʻōlelo āpau i loaʻa ma Google Translate i hiki iā ʻoe ke ʻike ma lalo. Inā ʻike ʻoe i nā hemahema, e ʻoluʻolu e hoʻomaopopo iaʻu a me Google Translate.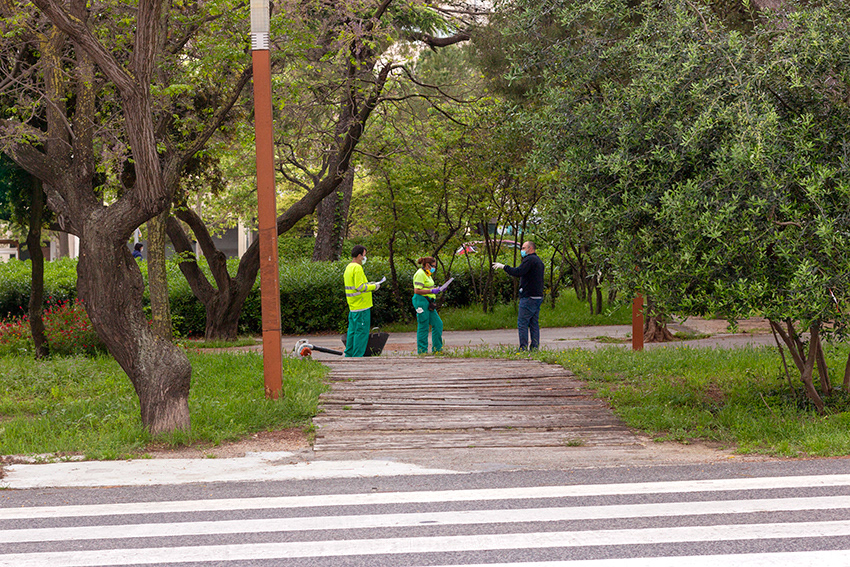 אני לא צריך לספר לאף אחד על מה שקורה בתמונות האלה, מכיוון שרוב אוכלוסיית העולם חווה חוויה דומה. איך יהיו החיים לאחר שהמשבר הזה יגמר? האם אתה אופטימי? הטבע מחזיר את המרחבים בחזרה ממקומות שבני אדם נכנסו אליהם יותר ויותר. לפחות לציפורים יש על מה לשיר. ב -13 במרץ הודיע ​​נשיא ספרד, פדרו סאנצ'ס, על הצהרה על מצב אזעקה כלל ארצי למשך 15 ימים, שנמשכה לסך של 3 חודשים. כל התושבים קיבלו חובה להישאר במגוריהם הרגילים למעט רכישת מזון ותרופות, עבודה, השתתפות במקרי חירום או הליכה עם הכלב. התמונות האלה אולי נראות לנו נורמליות בימינו, אבל, אני מקווה שבשנת 2040 כאשר הבת שלי תתבגר, נוכל להסתכל על התמונות האלה והן ייראו לה מוזרות שכולנו חבושים במסכות וחיינו בפחד מלדבק בנגיף הקורונה 19. תרגמתי טקסט זה לכל שפה זמינה ב- Google Translate שתוכל לראות להלן. אם אתה רואה שגיאות, אנא הודע לי ולגוגל טרנסלייט.
aapaatakaaleen sthiti

in tasveeron mein kya ho raha hai, isake baare mein mujhe kisee ko bataane kee jaroorat nahin hai, kyonki duniya kee adhikaansh aabaadee isee tarah ke anubhav se gujar rahee hai. is sankat ke khatm hone ke baad jeevan kaisa hoga? kya aap aashaavaadee hain? prakrti un sthaanon se vaapas rikt sthaan praapt kar rahee hai jin par manushyon ne tejee se atikraman kiya hai. kam se kam pakshiyon ke paas gaane ke lie kuchh to hai. 13 maarch ko, spen ke raashtrapati pedro saanchez ne 15 dinon ke lie ek raashtravyaapee - stet of alaarm - kee ghoshana kee, jise kul 3 maheene tak badhaaya gaya. bhojan aur davaiyaan khareedane, kaam karane, aapaat sthiti mein upasthit hone ya kutte ko tahalaane ke alaava sabhee nivaasiyon ko apane saamaany aavaas mein rahana anivaary tha.​​​​​​​​​​​​​​​​​​​​​​​​​​​​​​​​​​​​​​​​​​​​​​​​​​​​​​​​​​​​​​​​​​​​​​​​​​​​​​​​​ ye tasveeren hamen aajakal saamaany lag sakatee hain, lekin, mujhe ummeed hai, 2040 mein jab meree betee badee ho jaegee, ham in tasveeron ko dekh sakate hain aur ve use ajeeb lagengee ki ham sabhee ne maask pahana tha, aur koronaavaayaras ko pakadane ke dar se jee rahe the. 19. mainne is paath ka anuvaad googlai anuvaad mein upalabdh pratyek bhaasha mein kiya hai jise aap neeche dekh sakate hain. yadi aapako koee truti dikhaee detee hai, to krpaya mujhe aur googlai anuvaad ko soochit karen.

maarch - joon 2020

Xeev Xwm Ceev
Kuv tsis tas yuav qhia rau leej twg txog dab tsi tshwm sim hauv cov duab no, vim tias feem coob ntawm cov neeg hauv ntiaj teb tab tom nyob nrog kev paub zoo ib yam.
Lub neej yuav zoo li cas tom qab qhov teeb meem no dhau mus?
Koj puas zoo siab?
Xwm tau rov ua haujlwm rov qab los ntawm cov chaw uas tib neeg tau nkag mus ntau ntxiv. Tsawg kawg cov noog muaj qee yam los hu nkauj.
Thaum Lub Peb Hlis 13, Thawj Tswj Hwm ntawm Spain, Pedro Sánchez, tshaj tawm tsab ntawv tshaj tawm thoob tebchaws - Lub Xeev Tswb - rau 15 hnub, uas txuas ntxiv mus rau tag nrho 3 lub hlis.
Txhua tus neeg nyob hauv lub xeev tau raug yuam kom nyob hauv lawv qhov chaw nyob tshwj tsis yog yuav khoom noj thiab tshuaj, ua haujlwm, koom nrog thaum muaj xwm txheej ceev, lossis taug kev tus dev.
Cov duab no yuav zoo li qub rau peb niaj hnub no, tab sis, kuv vam tias, xyoo 2040 thaum kuv tus ntxhais loj tuaj, peb tuaj yeem saib cov duab no thiab lawv yuav zoo li coj txawv txawv rau nws tias peb txhua tus hnav lub qhov ncauj, thiab nyob hauv kev ntshai kis tus mob Coronavirus 19.
Kuv tau txhais cov ntawv no ua txhua yam lus muaj hauv Google Txhais Lus uas koj tuaj yeem pom hauv qab no.
Yog tias koj pom qhov yuam kev, thov qhia rau kuv thiab Google Txhais Lus.
Peb Hlis - Lub Rau Hli 2020
Sürgősségi állapot

Nem kell senkinek mesélnem arról, hogy mi történik ezeken a fényképeken, mivel a világ lakosságának többsége hasonló élményben él. Milyen lesz az élet a válság után? Optimista vagy? A természet visszafoglalja a tereket azokból a helyekből, amelyekbe az emberek egyre inkább behatoltak. A madaraknak legalább van mit énekelniük. Március 13 -án Pedro Sánchez, Spanyolország elnöke bejelentette, hogy 15 napra szóló, országos riasztási állapotot hirdetnek, amely összesen 3 hónapra meghosszabbodik. Minden lakót arra köteleztek, hogy a szokásos lakóhelyükön maradjanak, kivéve, ha élelmiszert és gyógyszert vásárolnak, dolgoznak, vészhelyzetben vesznek részt vagy kutyát sétáltatnak. Ezek a fényképek manapság normálisnak tűnhetnek számunkra, de remélem, 2040 -ben, amikor a lányom felnőtt, meg tudjuk nézni ezeket a képeket, és furcsának fognak tűnni számára, hogy mindannyian maszkot viseltünk, és attól féltünk, hogy elkapjuk a koronavírust 19. Lefordítottam ezt a szöveget a Google Fordító minden elérhető nyelvére, amelyet alább láthat. Ha bármilyen hibát lát, kérjük, értesítsen engem és a Google Fordítót.

Ég þarf ekki að segja neinum frá því sem er að gerast á þessum myndum þar sem meirihluti jarðarbúa býr við svipaða reynslu.
Hvernig verður lífið eftir að þessari kreppu er lokið?
Ertu bjartsýnn?
Náttúran er að endurheimta rými aftur frá stöðum sem menn hafa í auknum mæli ráðist inn á. Að minnsta kosti hafa fuglarnir eitthvað að syngja um.
Þann 13. mars tilkynnti Pedro Sánchez, forseti Spánar, yfirlýsingu um ástand alls lands - viðvörunarástand - í 15 daga, sem náði til samtals þriggja mánaða.
Öllum íbúum var falið að vera í venjulegum bústöðum sínum nema kaupa mat og lyf, vinna, mæta í neyðartilvikum eða ganga með hundinn.
Þessar myndir kunna að virðast eðlilegar fyrir okkur nú á dögum, en ég vona að árið 2040 þegar dóttir mín er orðin fullorðin getum við horft á þessar myndir og þeim mun þykja undarlegt að við værum öll með grímur og lifðum í ótta við að smitast af kransæðavírnum 19.
Ég hef þýtt þennan texta á hvert tungumál sem til er í Google Translate sem þú getur séð hér að neðan.
Vinsamlegast láttu mig og Google Translate vita ef þú sérð villur.
Ọnọdụ mberede
Enweghị m ịgwa onye ọ bụla ihe na -eme na foto ndị a, ebe ihe ka n'ọnụ ọgụgụ ndị bi n'ụwa na -ebi ụdị ahụ ahụ.
Olee otú ndụ ga -adị ma nsogbu a kwụsị?
Ị nwere nchekwube?
Nature na -eweghachite oghere site na ebe ụmụ mmadụ batara na ya. Ọbụlagodi ụmụ nnụnụ nwere ihe ha ga -abụ abụ.
Na Machị 13, Onye isi ala Spain, Pedro Sánchez, kwupụtara nkwupụta nke mba - Steeti Mkpu - ruo ụbọchị iri na ise, nke ruru ngụkọta ọnwa atọ.
E nyere ndị niile bi ebe ahụ iwu ka ha nọrọ n'ụlọ ha, belụsọ ịzụta nri na ọgwụ, rụọ ọrụ, gaa ọnọdụ mberede, ma ọ bụ jee ije na nkịta.
Foto ndị a nwere ike iyi anyị ihe nkịtị n'oge a, mana, enwere m olile anya, na 2040 mgbe nwa m nwanyị tolitere, anyị nwere ike ilele foto ndị a, ọ ga -adịrị ya ihe ijuanya na anyị niile yi mkpuchi, wee biri n'egwu ijide Coronavirus. 19.
A tụgharịala m ederede a n'asụsụ niile dị na Google Translate ị nwere ike ịhụ n'okpuru.
Ọ bụrụ na ị hụ mperi ọ bụla, biko gwa m na Google Translate.
Machị - June 2020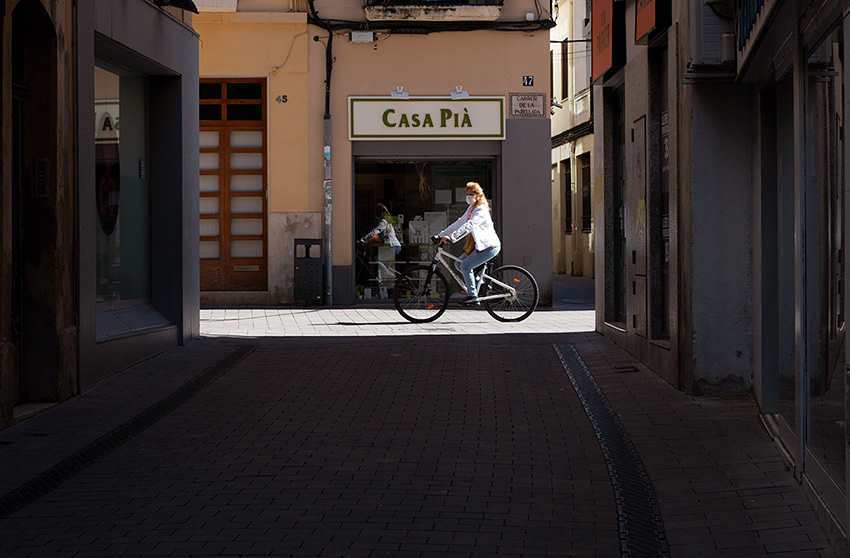 Keadaan darurat
Saya tidak perlu memberi tahu siapa pun tentang apa yang terjadi di foto-foto ini, karena mayoritas penduduk dunia mengalami pengalaman serupa.
Bagaimana kehidupan setelah krisis ini berakhir?
Apakah Anda optimis?
Alam merebut kembali ruang-ruang dari tempat-tempat yang semakin digerogoti manusia. Setidaknya burung memiliki sesuatu untuk dinyanyikan.
Pada 13 Maret, Presiden Spanyol, Pedro Sánchez, mengumumkan deklarasi nasional - Keadaan Waspada - selama 15 hari, yang diperpanjang menjadi total 3 bulan.
Semua penduduk diwajibkan untuk tetap berada di tempat tinggal normal mereka kecuali untuk membeli makanan dan obat-obatan, bekerja, menghadiri keadaan darurat, atau mengajak anjing jalan-jalan.​​​​​​​​​​​​​​​​​​​​​​​​​​​​​​​​​​​​​​​​​​​​​​​​​​​​​​​​​​​​
Foto-foto ini mungkin tampak biasa bagi kita saat ini, tetapi, saya harap, pada tahun 2040 ketika putri saya tumbuh dewasa, kita dapat melihat foto-foto ini dan itu akan tampak aneh baginya bahwa kita semua mengenakan topeng, dan hidup dalam ketakutan akan tertular virus Corona. 19.
Saya telah menerjemahkan teks ini ke dalam setiap bahasa yang tersedia di Google Terjemahan yang dapat Anda lihat di bawah.
Jika Anda melihat kesalahan, harap beri tahu saya dan Google Terjemahan.
Maret - Juni 2020
Staid Éigeandála
Ní gá dom aon duine a insint faoina bhfuil ag tarlú sna grianghraif seo, mar go bhfuil tromlach dhaonra an domhain ag maireachtáil trí eispéireas den chineál céanna.
Cén chuma a bheidh ar an saol tar éis don ghéarchéim seo a bheith críochnaithe?
An bhfuil tú dóchasach?
Tá an dúlra ag éileamh spásanna ar ais ó áiteanna a bhfuil daoine ag cur isteach orthu níos mó. Ar a laghad tá rud éigin le canadh ag na héin.
Ar 13 Márta, d'fhógair Uachtarán na Spáinne, Pedro Sánchez, dearbhú ar fud na tíre - Stát Aláraim - ar feadh 15 lá, a shíneadh go 3 mhí san iomlán.
Tugadh sainordú do gach cónaitheoir fanacht ina ghnátháit chónaithe ach amháin bia agus cógais a cheannach, obair, freastal ar éigeandálaí, nó an madra a siúl.
B'fhéidir go bhfeictear go bhfuil na grianghraif seo gnáth dúinn inniu, ach, tá súil agam, i 2040 nuair a d'fhás m'iníon, is féidir linn breathnú ar na pictiúir seo agus beidh cuma aisteach uirthi gur chaith muid go léir maisc, agus go raibh eagla orainn an Coronavirus a ghabháil. 19.
D'aistrigh mé an téacs seo go gach teanga atá ar fáil in Google Translate a fheiceann tú thíos.
Má fheiceann tú aon earráidí, cuir in iúl dom agus do Google Translate le do thoil.
Márta - Meitheamh 2020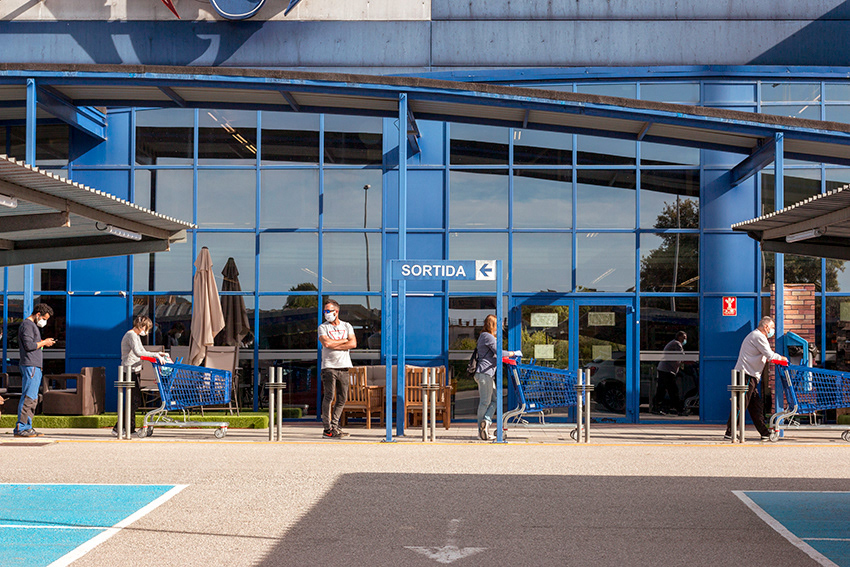 Stato di emergenza
Non devo dire a nessuno cosa sta succedendo in queste foto, poiché la maggior parte della popolazione mondiale sta vivendo un'esperienza simile.
Come sarà la vita dopo che questa crisi sarà finita?
Sei ottimista?
La natura sta reclamando spazi dai luoghi che gli umani hanno sempre più invaso. Almeno gli uccelli hanno qualcosa di cui cantare.
Il 13 marzo, il presidente della Spagna, Pedro Sánchez, ha annunciato una dichiarazione di uno stato di allarme a livello nazionale per 15 giorni, che si è protratta per un totale di 3 mesi.
Tutti i residenti erano incaricati di rimanere nelle loro residenze normali tranne che per acquistare cibo e medicine, lavorare, partecipare alle emergenze o portare a spasso il cane.​​​​​​​
Queste foto possono sembrarci normali al giorno d'oggi, ma, spero, nel 2040, quando mia figlia sarà cresciuta, potremo guardare queste foto e le sembreranno strane che tutti indossassimo maschere e vivessimo nella paura di contrarre il Coronavirus. 19.
Ho tradotto questo testo in tutte le lingue disponibili in Google Translate che puoi vedere di seguito.
Se vedi errori, per favore informa me e Google Translate.
marzo - giugno 2020
Kinkyū kokuchi sekai 
no jinkō no dai tasū ga dōyō no keiken o tōshite ikite irunode, watashi wa korera no shashin de nani ga okotte iru ka ni tsuite dareka ni hanasu hitsuyō wa arimasen. Ko no kiki ga owatta nochi no jinsei wa dō narudeshou ka? Anata wa rakukantekidesu ka? Shizen wa, ningen ga masumasu shin'nyū shite iru basho kara kūkan o torimodoshite imasu. Sukunakutomo tori ni wa utau nanika ga arimasu. 3 Tsuki 13-nichi, Supein no pedorosanchesu daitōryō wa, 15-kakan, gōkei 3-kagetsu ni oyobu zenkoku-tekina `keihō jōtai' no sengen o happyō shimashita. Subete no kyojū-sha wa, tabemono ya kusuri no kōnyū, shigoto, kinkyū jitai e no shusseki, inunosanpo o nozoite, tsūjō no jūkyo ni todomaru koto ga gimudzuke rarete imashita. Korera no shashin wa saikinde wa futsū ni mieru kamo shiremasenga, musume ga seichōshita 2040-nen ni korera no shashin o miru koto ga deki, watashitachi zen'in ga masuku o chakuyō shi, koronauirusu ni kansen suru koto o osorete ikite ita koto ga kanojo ni wa kimyō ni mieru koto o negatte imasu 19. Watashi wa kono tekisuto o, ika ni hyōji sa rete iru gūguru hon'yaku de riyō kanōna subete no gengo ni hon'yaku shimashita. Erā ga hyōji sa reta baai wa, watashi to gūguru hon'yaku ni oshirase kudasai. 
2020-Nen 3 tsuki - 6 tsuki
Negara Darurat 
Aku ora prelu ngandhani sapa wae sing kedadeyan ing foto kasebut, amarga mayoritas populasi donya ngalami pengalaman sing padha. Kepiye kahanan urip sawise krisis iki rampung? Apa sampeyan optimis? Alam minangka papan sing mbalekake maneh saka papan sing wis saya akeh manungsa. Paling ora, manuk duwe sing bisa nembang. Tanggal 13 Maret, Presiden Spanyol, Pedro Sánchez, ngumumake deklarasi negoro - Negara Weker - sajrone 15 dina, nganti 3 wulan. Kabeh warga kudu mandheg ing omah normal kajaba tuku panganan lan obat-obatan, kerja, nekani kahanan darurat, utawa golek segawon. Foto-foto kasebut biasane katon umum kanggo kita saiki, nanging muga-muga, ing taun 2040 nalika anakku wis gedhe, kita bisa ndeleng gambar kasebut lan dheweke bakal katon aneh yen dheweke kabeh nganggo topeng, lan wedi wedi yen bisa nyekel Coronavirus. 19. Aku wis nerjemahake teks iki menyang saben basa sing kasedhiya ing Google Translate sing bisa dideleng ing ngisor iki. Yen sampeyan ndeleng kesalahan, wenehana informasi lan Google Translate. 
Maret - Juni 2020
ī phōṭōgaḷalli ēnāguttide embudara bagge nānu yārigū hēḷabēkāgilla, ēkendare prapan̄cada bahupālu janaru idē rītiya anubhavada mūlaka badukuttiddāre.
Ī bikkaṭṭu mugida nantara jīvana hēgiruttade?
Nīvu āśāvādiyāgiddīrā?
Prakr̥tiyu mānavaru atikramaṇa māḍida sthaḷagaḷinda jāgavannu maraḷi paḍeyuttide. Kaniṣṭha pakṣigaḷige ēnādarū hāḍalu ide.
Mārc 13 randu, spēn adhyakṣa peḍro syān̄cez, rāṣṭravyāpi - alārm rājya - 15 dinagaḷa ghōṣaṇeyannu ghōṣisidaru, idu oṭṭu 3 tiṅgaḷavarege vistarisitu.
Ellā nivāsigaḷu āhāra mattu auṣadhigaḷannu kharīdisuvudu, kelasa māḍuvudu, turtu sandarbhagaḷalli hājarāguvudu athavā nāyiyannu naḍeyuvudannu horatupaḍisi tam'ma sāmān'ya nivāsagaḷalli uḷiyuvante kaḍḍāyagoḷisalāyitu.
Ittīcina dinagaḷalli ī phōṭōgaḷu namage sāmān'yavendu tōruttade, ādare, 2040 ralli nanna magaḷu doḍḍavaḷādāga, nāvu ī citragaḷannu nōḍabahudu mattu nāvellarū mukhavāḍagaḷannu dharisiddēve mattu karōnavairas hiḍiyuva bhayadalli jīvisiddēve endu avaru avaḷige vicitravāgi kāṇuttāre endu nānu bhāvisuttēne 19.
Nānu ī paṭhyavannu Google anuvādadalli labhyaviruva pratiyondu bhāṣege anuvādisiddēne, adannu nīvu keḷage nōḍabahudu.
Nīvu yāvudē dōṣagaḷannu nōḍidare, dayaviṭṭu nanage mattu Google anuvādakke tiḷisi.
Tötenşe jağday
Men bul fotolarda ne bolıp jatqanın eşkimge aytwdıñ qajeti joq, öytkeni älem xalqınıñ köpşiligi osınday täjirïbeni bastan keşwde.
Bul dağdarıs ayaqtalğannan keyin ömir qanday bolmaq?
Siz optïmïstsiz be?
Tabïğat adamdar barğan sayın keñistikti qaytaradı. Kem degende, qustar twralı aytatın närse bar.
13 nawrızda Ïspanïya prezïdenti Pedro Sançes jalpıulttıq - dabıl küyi twralı 15 kündik deklaracïya jarïyaladı, ol jalpı 3 ayğa sozıldı.
Azıq -tülik pen däri -därmekti satıp alw, jumıs istew, tötenşe jağdayğa barw nemese ïtpen serwendewdi qospağanda, barlıq turğındarğa qalıptı üylerinde bolwğa mindetteldi.
Bul fotoswretter qazirgi kezde bizge qalıptı bolıp körinwi mümkin, biraq, meniñ oyımşa, 2040 jılı, meniñ qızım öskende, biz bul swretterge qaray alamız, jäne olar biz üşin maska kïgenimiz jäne Koronavïrwstı juqtırwdan qorqıp ömir sürgenimiz birtürli bolıp körinedi. 19.
Men bul mätindi Google Translate -te qol jetimdi barlıq tilge awdardım, onı tömende körwge boladı.
Eger siz qatelerdi körseñiz, mağan jäne Google Translate -ke xabarlañız.
Nawrız - mawsım 2020 j
sthanphap kreaaeasann
 khnhom min chabach brab norna mneak ampi avei del kampoung kaetlaeng nowknong roubatht teangnih te proh brachachn pheakochraen nei piphoplok kampoung rsanow tamory batpisaoth sradiengoknea nih .
 tae chivit nung tow chea yeangna banteabpi vibatte nih trauv ban banhchob?
 tae anak mean sotidtheniym te?
 thommocheate kampoung teamtear yk lomh mokvinh pi kanleng del mnoussa ban romlophbampean kante khlang laeng .  yeanghaochneasa satvasleab mean avei del trauv chrieng ampi .
 now thngaiti  13  kheminea brathaneathibtei esbanh lok Pedro Sánchez ban brakeasa pi karobrakeasa asann touteang bratesa rypel  15  thngai del ban ponyear dl 3  khe .
 anak srok teangoasa trauv ban bangkham aoy snaknow knong lomnow dthan thommotea robsa puokke leuklengte kar tinh ahar ning thnapety thveukearngear pel mean asann ryy daer chhke .
 roubatht teangnih brahelcha thommotea samreab yeung sapvothngai bonte khnhom sangkhumtha now chhnam  2 0 40  nowpel kaunosrei robsakhnhom thomlaeng yeung ach meul roubpheap teangnih haey puokke nung meul tow chamlek champoh neang del yeung teangoasaknea peak measa haey rsanow daoy khlach chhlang merok kau rau na  19  .
 khnhom ban bakabre atthabt nih tow krob pheasaea del mean nowknong kammovithi bakabre hkauhkal del anak ach kheunh khangokraom .
 brasenbae anak kheunh mean kamhosa saum brab khnhom ning hkauhkal bakabre .
kheminea - mithona  2 0 2 0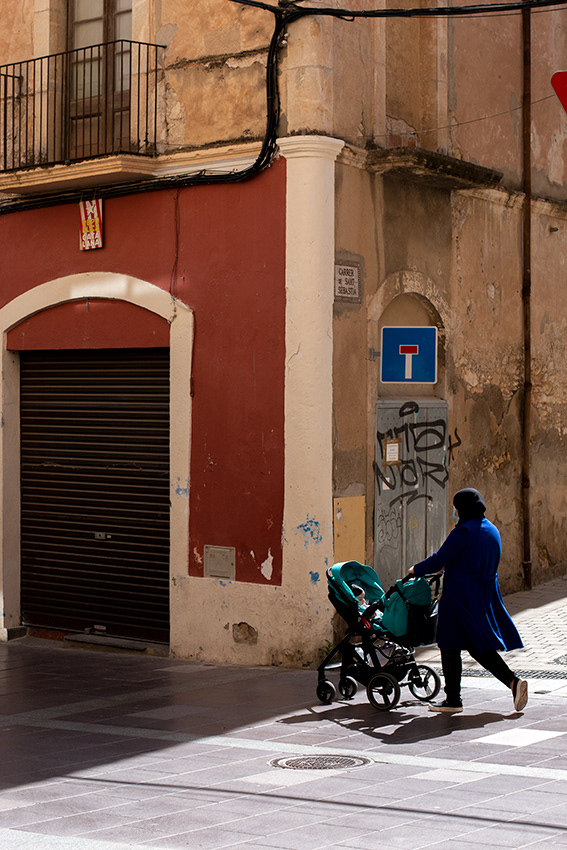 Ibihe byihutirwa
Ntabwo ngomba kubwira umuntu uwo ari we wese ibibera kuri aya mafoto, kuko umubare munini w'abatuye isi babayeho nk'ubunararibonye.
Ubuzima buzaba bumeze nyuma yibi bibazo birangiye?
Ufite ibyiringiro?
Kamere irimo kwigarurira ibibanza bivuye ahantu abantu barushijeho kwigarurira. Nibura inyoni zifite icyo ziririmbira.
Ku ya 13 Werurwe, Perezida wa Espagne, Pedro Sánchez, yatangaje itangazo ry'igihugu cyose - Leta ya Alarm - mu gihe cy'iminsi 15, cyongerewe amezi 3 yose.
Abaturage bose basabwe kuguma mu nzu zabo zisanzwe usibye kugura ibiryo n'imiti, akazi, kwitabira ibyihutirwa, cyangwa gutembera imbwa.
Aya mafoto arashobora gusa nkibisanzwe kuri twe muri iki gihe, ariko, nizere ko muri 2040 umukobwa wanjye amaze gukura, dushobora kureba aya mashusho kandi bizasa nkibitangaje kuri twese ko twambaye masike, kandi twabayeho dutinya gufata Coronavirus 19.
Nahinduye iyi nyandiko mururimi rwose ruboneka muri Google Translate ushobora kubona hepfo.
Niba ubona amakosa yose, nyamuneka umenyeshe hamwe na Google Translate.
Werurwe - Kamena 2020
bisangsatae
jeon segye inguui daedasuga biseushan gyeongheom-eul hago issgi ttaemun-e i sajin-eseo museun il-i il-eonago issneunji amuegedo malhal pil-yoga eobs-seubnida.
i wigiga kkeutnamyeon salm-eun eotteohge doelkkayo?
dangsin-eun naggwanjeog-ibnikka?
jayeon-eun ingan-i jeomjeom deo chimbeomhan gos-eseo gong-gan-eul doechajgo issseubnida. jeog-eodo saedeul-eun nolaehal geos-i issseubnida.
3wol 13il, pedeulo sancheseu seupein daetonglyeong-eun chong 3gaewollo yeonjangdoeneun 15il dong-an-ui jeongugjeog-in gyeongbo sangtaeleul seonpohaessseubnida.
modeun geojujaneun eumsiggwa uiyagpum gumae, jag-eob, eung-geub sanghwang chamseog ttoneun gae sanchaeg-eul je-oehagoneun ilban geojujie nam-a iss-eoya haessseubnida.
yojeum-eun i sajindeul-i pyeongbeomhae boilji moleujiman ttal-i keoseo 2040nyeon-e i sajindeul-eul bogo uli moduga maseukeuleul sseugo kolonabaileoseu gam-yeom-i dulyeowoseo sal-assdaneun geos-i geunyeoege isanghage boil su issgileul balabnida. 19.
i tegseuteuleul alaeeseo bol su issneun Google beon-yeog-eseo sayonghal su issneun modeun eon-eolo beon-yeoghaessseubnida.
olyuga iss-eumyeon jeowa Google beon-yeog-e allyeojusibsio.
2020nyeon 3wol - 6wol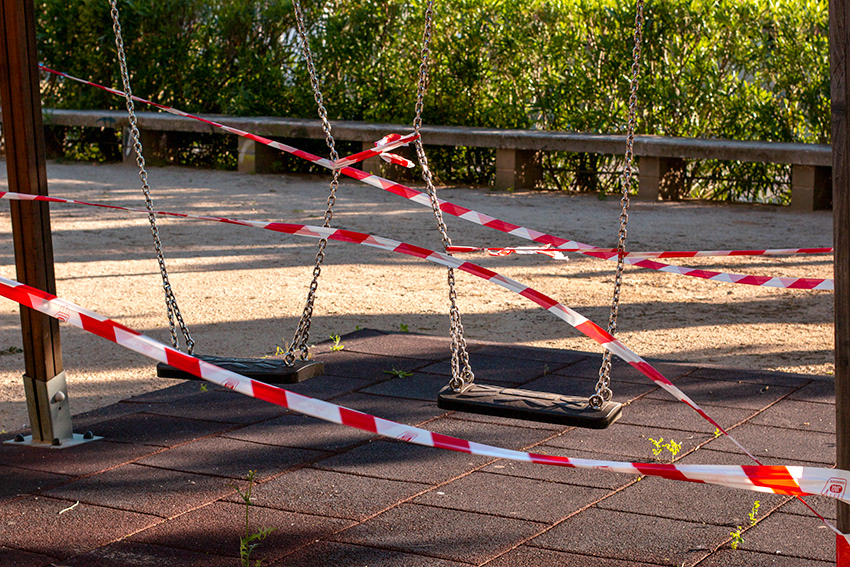 Ne hewce ye ku ez ji kesekî re bibêjim ka di van wêneyan de çi diqewime, ji ber ku pirraniya nifûsa cîhanê ezmûnek bi vî rengî dijîn.
Piştî ku ev qeyran biqede dê jiyan çawa be?
Ma hûn geşbîn in?
Xweza qadên ku mirov zêde zêde destdirêjî lê kirine dike. Bi kêmanî çûkên ku tiştek li ser stranbêjin hene.
Di 13 Adar de, serokwezîrê Spanya, Pedro Sánchez, daxuyaniyek neteweyî - Rewşa alarmê - ji bo 15 rojan ragihand, ku bi tevahî 3 mehan dirêj kir.
Hemî niştecî hatin mecbûr kirin ku di rûniştgehên xwe yên asayî de bimînin ji bilî kirîna xwarin û dermanan, kar, beşdarî bûyerên awarte, an rêveçûna kûçik.
Dibe ku ev wêne îro ji me re normal xuya bikin, lê, ez hêvî dikim, di sala 2040 -an de dema ku keça min mezin bû, em dikarin li van wêneyan binihêrin û ew ê ji wê re ecêb xuya bikin ku me gişt masûl kir, û ji tirsa girtina Coronavirus dijiyan 19
Min ev nivîs wergerand her zimanê ku di Google Translate -ê de heye ku hûn dikarin li jêr bibînin.
Ger hûn xeletiyan dibînin, ji kerema xwe min û Google Wergerê agahdar bikin.
Özgöçö kırdaal
Bul süröttördö emne bolup jatkanın eç kimge aytuunun kajeti jok, antkeni düynö kalkının köpçülügü uşul sıyaktuu okuyanı baştan keçirip jatışat.
Bul krizis bütköndön kiyin jaşoo kanday bolot?
Siz optimistsizbi?
Jaratılış adamdar bargan sayın köbüröök jerlerdi kaytarıp jatat. Jok degende kuştardın ırday turgan bir nersesi bar.
13 -martta İspaniyanın Prezidenti Pedro Sançes jalpı uluttuk - Signaldık Mamleketti 15 küngö jarıyalap, jalpı 3 ayga çeyin sozulganın jarıyaladı.
Bardık turgundarga tamak -aş jana darı -darmekterdi satıp aluudan, iştöödön, özgöçö kırdaaldarga baruudan je iti menen seyildöönü koşpogondo, kadimki üylöründö kaluuga mildettendirilgen.
Bul süröttör azırkı uçurda bizge kadimkidey körünüşü mümkün, birok, ümüt kılam, 2040 -jılı kızım çoŋoygondo, biz bul süröttördü karay alabız jana alar üçün baarıbız betkap kiyip, Koronavirustu jukturup aluudan korkup jaşaganıbız kızıktay körünöt. 19.
Men bul tekstti Google Kotormoçu jetkiliktüü bolgon bardık tilderge kotordum, siz tömöndö körö alasız.
Eger kandaydır bir katalardı körsöŋüz, maga jana Google Kotormoçuga kabarlaŋız.
Mart - İyun 2020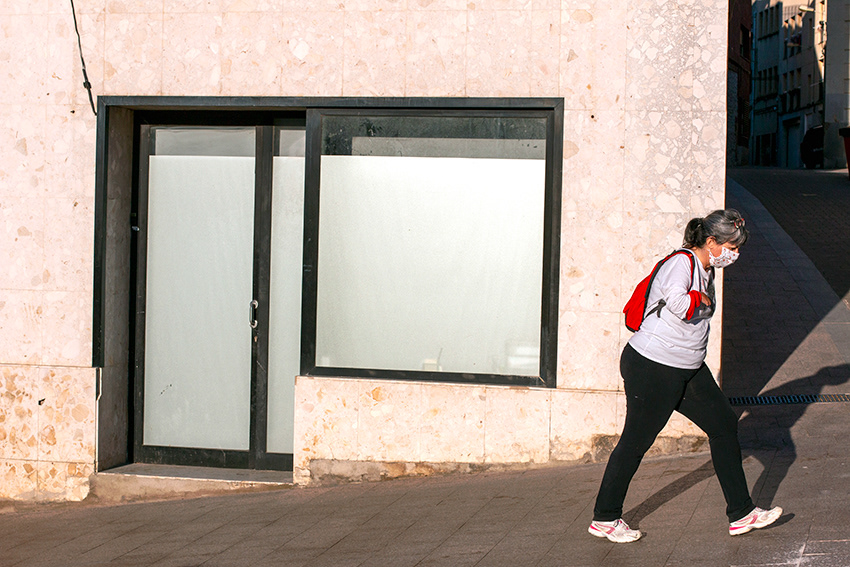 sathanakansuksoen
 khony bochoapentong bokphai kiauakab sing thikoedkhun yunaihub heoani  neuongchakva pasakon suanhainy khongolk koalang doalongsivid odnyphan pasobkan thikhaikhukan
 sivid chapenaenuadai rangchak vikidkan ni sinsudlong
 chao khid nai aeng dibo
tham masad kam  lang hiak ao phunthi khunma chak sathanthitang humans  thi manud mikan bukluk khaomaleuony increasingly yang nony  nok mibang sing bangyang thicha hongpheng
vanthi 13  mina ni  pathanathibodi sapen Pedro Sánchez  daipakad kan pakadthouapathed   sathanakanteuonphai  penuaela 15  van  soengdai aeknyav penuaela thangod 3  deuon
 phu yu asai thangwere od thuk bangkhabhai yunai thiphak asai pokkati khongkhaochao nyokuaen kan suoahan lae ya  paiheduaiak  khaohuam hedsuksoen  ru nyangdog a
 hubphab heoani adcha boeng khuva penleuong pokkati khongphuakhao naipachuban  aetkhony vangva naipi 2040  meu luksav khongkhony hainykhun  phuakhaosamad boenghub heoani lae boeng khuva penleuong aepk soalab lav thiphuakhao thukkhonsai na  kak  lae misivid yunai khuaam yankua thicha tidseu vairad okh or na 19
 khonydai aep khokhuaam nipenthuk language  phasa thimiyunai Google  aepphasa thichao samad hendai yukhanglum
 thachao hen khophidphad andai  kaluna aechng khonylae Google  aepphasa
mina  mithuna 2020
Eas res tumultum
Quia non habent quid dicam quis est de his photos fieri, ut maioris mundi hominum multitudines similis viventem per experientiam.
Et quod sit sicut vita est in discrimine post haec?
Eu es?
Petendorum honorum spatia, ex locis is tergum quod homines natura sunt magis regio iure inuasisset. At minus habeo quod aves cantabant.
On March XIII, Praeses Hispaniam Petrus Sánchez, nuntiatum est nationwide declarationem de - tum is pavore - ad XV dierum, quae summa extenditur ad III menses.
Duis domicilia omnium residencium mandavit remanentibus nisi emetis et medicinis opus intende casibus ambulare canis.
Haec photos, ut videtur normalis ad nos hodie, sed, ut spero, in MMXL Cum mea filia fuerit enata, non possumus intueri his imaginibus, et non ut alienum apparere ei qui tulimus omnes personas et habitabat in timore Dei capit in coronavirus XIX.
Ego hanc omnem textum in linguam available in Google Vertere posse ut infra videbimus.
Si quem errorem Google Vertere mihi placet.
Martii - June MMXX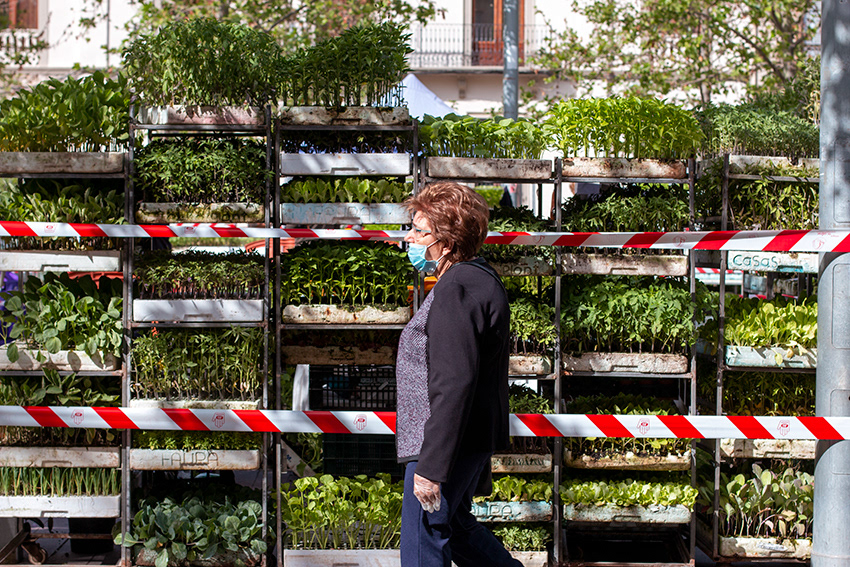 Ārkārtas stāvoklis
Man nevienam nav jāstāsta par to, kas notiek šajās fotogrāfijās, jo lielākā daļa pasaules iedzīvotāju pārdzīvo līdzīgu pieredzi.
Kāda būs dzīve pēc šīs krīzes beigām?
Vai esat optimistisks?
Daba atgūst telpas no vietām, kurās cilvēki arvien vairāk ir iekļuvuši. Vismaz putniem ir par ko dziedāt.
Spānijas prezidents Pedro Sančess 13. martā paziņoja par valsts mēroga trauksmes stāvokļa deklarāciju uz 15 dienām, kas kopumā tika pagarinātas līdz 3 mēnešiem.
Visiem iedzīvotājiem tika uzdots palikt savā parastajā dzīvesvietā, izņemot pārtikas un zāļu iegādi, darbu, ārkārtas situāciju apmeklēšanu vai suņa pastaigāšanu.
Mūsdienās šīs fotogrāfijas mums var šķist normālas, taču, es ceru, 2040. gadā, kad mana meita būs pieaugusi, mēs varēsim apskatīt šīs bildes, un viņas viņai šķitīs dīvainas, ka mēs visi nēsājām maskas un dzīvojām bailēs no koronavīrusa 19.
Esmu tulkojis šo tekstu visās valodās, kas pieejamas Google tulkotājā un kuras varat redzēt tālāk.
Ja redzat kļūdas, lūdzu, informējiet mani un Google tulkotāju.
2020. gada marts - jūnijs
Nepaprastoji padėtis
Aš neturiu niekam pasakoti apie tai, kas vyksta šiose nuotraukose, nes dauguma pasaulio gyventojų išgyvena panašią patirtį.
Koks bus gyvenimas po šios krizės?
Ar esate optimistas?
Gamta atgauna erdves iš vietų, į kurias žmonės vis dažniau kėsinasi. Bent jau paukščiai turi apie ką dainuoti.
Kovo 13 d. Ispanijos prezidentas Pedro Sánchezas paskelbė visoje šalyje paskelbtą pavojaus būsenos deklaraciją 15 dienų, kuri pratęsiama iki 3 mėnesių.
Visi gyventojai buvo įpareigoti likti savo įprastose gyvenamosiose patalpose, išskyrus pirkti maistą ir vaistus, dirbti, dalyvauti avarinėse situacijose ar vedžioti šunį.
Šiais laikais mums šios nuotraukos gali atrodyti įprastos, tačiau, tikiuosi, 2040 m., Kai mano dukra užaugs, galėsime pažvelgti į šias nuotraukas ir jos atrodys keistos, kad visi dėvėjome kaukes ir gyvenome bijodami užsikrėsti koronavirusu 19.
Išverčiau šį tekstą į visas "Google" vertėjo kalbas, kurias galite pamatyti žemiau.
Jei matote klaidų, praneškite man ir "Google" vertėjui.
2020 m. Kovo - birželio mėn
Noutstand
Ech muss iergendeen näischt soen iwwer wat an dëse Fotoen geschitt, well d'Majoritéit vun der Weltbevëlkerung duerch eng ähnlech Erfahrung lieft.
Wéi wäert d'Liewen ausgesinn nodeems dës Kris eriwwer ass?
Sidd Dir optimistesch?
D'Natur erhëlt d'Plazen zréck vu Plazen, op déi d'Mënschen ëmmer méi agräifen. Op d'mannst hunn d'Villercher eppes ze sangen.
Den 13. Mäerz huet de President vu Spuenien, Pedro Sánchez, eng Deklaratioun vun engem nationale - Staat vum Alarm - fir 15 Deeg ugekënnegt, déi op insgesamt 3 Méint verlängert gouf.
All Awunner ware mandat fir an hiren normale Wunnengen ze bleiwen ausser Iessen a Medikamenter ze kafen, ze schaffen, an Noutfäll deelzehuelen oder mam Hond ze goen.
Dës Fotoen kënne fir eis haut normal ausgesinn, awer, ech hoffen, am Joer 2040 wéi meng Duechter grouss ass, kënne mir dës Biller kucken a si wäerten hir komesch ausgesinn datt mir all Masken droen, an aus Angscht gelieft hunn de Coronavirus opzehuelen 19.
Ech hunn dësen Text an all Sprooch iwwersat, déi am Google Translate verfügbar ass, deen Dir hei ënnen gesitt.
Wann Dir Feeler gesitt, informéiert mech w.e.g. a Google Translate.
Mäerz - Juni 2020
Vonredna sostojba
Ne treba da kažuvam nikomu za ona što se slučuva na ovie fotografii, bidejḱi pogolemiot del od svetskata populacija živee niz slično iskustvo.
Kakov ḱe bide životot otkako ḱe završi ovaa kriza?
Dali ste optimist?
Prirodata gi vraḱa prostorite od mestata na koi luǵeto s increasingly poveḱe gi posegnuvaat. Barem pticite imaat za što da peat.
Na 13 mart, pretsedatelot na Španija, Pedro Sančez, objavi deklaracija na nacionalno nivo - sostojba na trevoga - za 15 dena, koja se protega na vkupno 3 meseci.
Na site žiteli im beše naloženo da ostanat vo svoite normalni živeališta, osven da kupuvaat hrana i lekovi, da rabotat, da prisustvuvaat na itni slučai ili da go šetaat kučeto.
Ovie fotografii možebi ni izgledaat normalno vo denešno vreme, no, se nadevam, vo 2040 godina koga ḱerka mi ḱe porasne, možeme da gi pogledneme ovie sliki i ḱe i izgledaat čudno što site nie nosevme maski i živeevme vo strav da ne go fatime koronavirusot 19
Go prevedov ovoj tekst na sekoj jazik dostapen vo Google Translate što možete da go vidite podolu.
Ako vidite kakvi bilo greški, ve molime izvestete me i Google Translate.
Mart - juni 2020 godina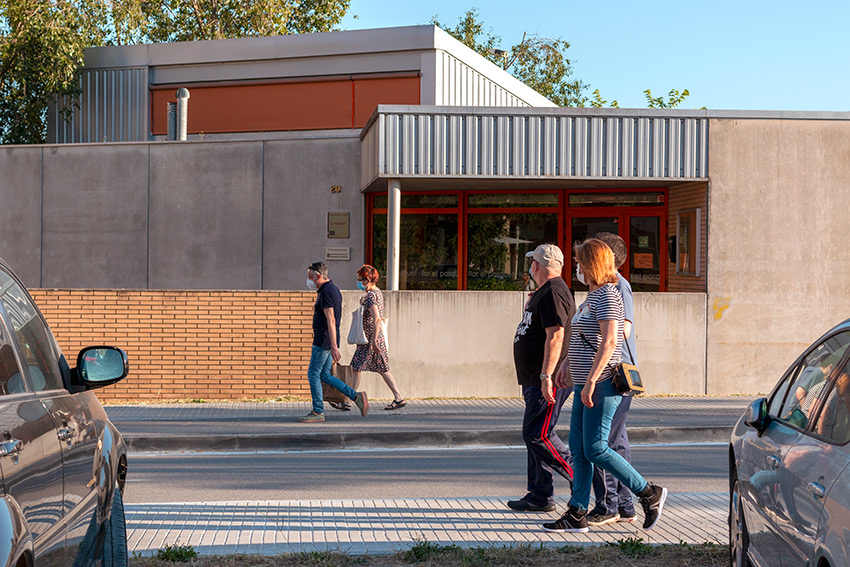 State of Emergency
Tsy mila milaza amin'ny olona ny zava-mitranga amin'ireo sary ireo aho, satria ny ankamaroan'ny mponina manerantany dia miaina amin'ny zavatra niainana mitovy amin'izany.
Hanao ahoana ny fiainana aorian'ity krizy ity?
Manana fanantenana ve ianao?
Ny natiora dia mamerina ny habaka miverina amin'ny toerana izay efa nihombo hatrany ny olombelona. Farafaharatsiny mba misy hiran'ny vorona.
Tamin'ny 13 martsa, ny filohan'i Espana, Pedro Sánchez, dia nanambara fanambaràm-pirenena iray - State of Alarm - nandritra ny 15 andro, izay nitatra 3 volana.
Ny mponina rehetra dia nasaina nijanona tao amin'ny trano fonenany mahazatra afa-tsy ny fividianana sakafo sy fanafody, asa, fanatrehana vonjy maika, na fandehanan'ny alika.
Ireo sary ireo dia mety ho mahazatra antsika ankehitriny, saingy antenaiko fa amin'ny taona 2040 rehefa lehibe ny zanako vavy dia afaka mijery ireto sary ireto isika ary toa hafahafa ho azy fa nanao sarontava daholo isika, ary niaina tao anaty tahotra sao tratran'ny Coronavirus 19.
Nandika an'ity lahatsoratra ity tamin'ny fiteny rehetra misy ao amin'ny Google Translate izay hitanao eto ambany.
Raha mahita lesoka ianao dia ampahafantaro ahy sy Google Translate.
Martsa - Jona 2020
Darurat
Saya tidak perlu memberitahu siapa pun tentang apa yang berlaku dalam foto-foto ini, kerana sebahagian besar penduduk dunia hidup melalui pengalaman yang serupa.
Bagaimana kehidupan setelah krisis ini berakhir?
Adakah anda optimis?
Alam semula jadi menuntut kembali ruang dari tempat-tempat yang semakin dicerobohi oleh manusia. Sekurang-kurangnya burung mempunyai sesuatu untuk dinyanyikan.
Pada 13 Mac, Presiden Sepanyol, Pedro Sánchez, mengumumkan pengisytiharan sebuah negara - State of Alarm - selama 15 hari, yang diperpanjang hingga 3 bulan.
Semua penduduk diberi mandat untuk tinggal di kediaman biasa kecuali membeli makanan dan ubat-ubatan, bekerja, menghadiri keadaan kecemasan, atau berjalan anjing.
Foto-foto ini mungkin kelihatan biasa bagi kita pada masa ini, tetapi, saya harap, pada tahun 2040 ketika anak perempuan saya sudah dewasa, kita dapat melihat gambar-gambar ini dan kelihatannya aneh bagi kita bahawa kita semua memakai topeng, dan hidup dalam ketakutan menangkap Coronavirus 19.
Saya telah menerjemahkan teks ini ke dalam setiap bahasa yang terdapat di Google Translate yang dapat anda lihat di bawah.
Sekiranya anda melihat kesilapan, sila maklumkan kepada saya dan Terjemahan Google.
Mac - Jun 2020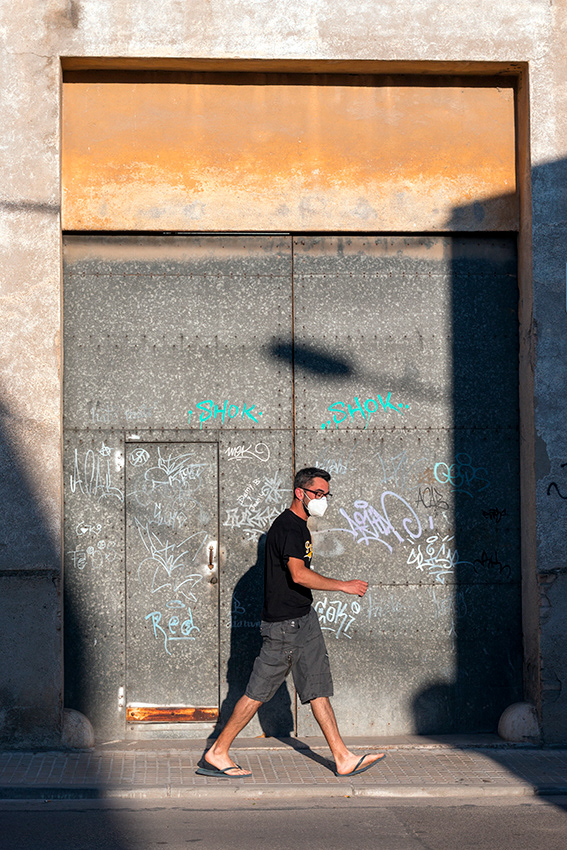 aṭiyantarāvastha
ī phēāṭṭēākaḷil entāṇ sambhavikkunnatenn ñān ārēāṭuṁ paṟayēṇṭatilla, kāraṇaṁ lēākajanasaṅkhyayil bhūribhāgavuṁ samānamāya anubhavattilūṭeyāṇ jīvikkunnat.
ī pratisandhi avasāniccatinuśēṣaṁ jīvitaṁ eṅṅaneyāyirikkuṁ?
niṅṅaḷ śubhāpti viśvāsiyāṇēā?
manuṣyar kūṭutalāyi kaiyēṟiya sthalaṅṅaḷil ninn prakr̥ti vīṇṭuṁ sthalaṅṅaḷ vīṇṭeṭukkunnu. kuṟaññat pakṣikaḷkk enteṅkiluṁ pāṭānuṇṭ.
mārcc 13 n, speyin prasiḍanṟ peḍrēā sāñcas, rājyavyāpakamāyi prakhyāpiccu - sṟṟēṟṟ ōph alāṟaṁ - 15 divasattēkk, at meāttaṁ 3 māsattēkk nīṭṭi.
bhakṣaṇavuṁ marunnukaḷuṁ vāṅṅuka, jēāli ceyyuka, aṭiyantira sāhacaryaṅṅaḷil paṅkeṭukkuka, alleṅkil nāyaye naṭattuka enniva oḻikeyuḷḷa ellā tāmasakkāruṁ avaruṭe sādhāraṇa vasatikaḷil tuṭarān nirbandhitarāyi.
ī phēāṭṭēākaḷ ippēāḷ namukk sādhāraṇamāyi tēānniyēkkāṁ, pakṣē, 2040 -l enṟe makaḷ vaḷarnnappēāḷ, namukk ī citraṅṅaḷ nēākkāṁ, nam'maḷ ellāvaruṁ māsk dhariccatuṁ, keāṟēāṇa vaiṟas piṭipeṭānuḷḷa bhayattil jīvikkunnatuṁ avaḷkk vicitramāyi tēānnuṁ. 19.
niṅṅaḷkk tāḻe kāṇāvunna Google vivarttanattil labhyamāya ellā bhāṣakaḷilēkkuṁ ñān ī vācakaṁ vivarttanaṁ ceytu.
niṅṅaḷ enteṅkiluṁ piśakukaḷ kāṇukayāṇeṅkil, dayavāyi enneyuṁ Google vivarttanatteyuṁ aṟiyikkuka.
mārcc - jūṇ 2020
Stat ta 'Emerġenza
M'għandi għalfejn ngħid lil ħadd dwar dak li qed jiġri f'dawn ir-ritratti, billi l-maġġoranza tal-popolazzjoni tad-dinja qed tgħix esperjenza simili.
Kif se tkun il-ħajja wara li tintemm din il-kriżi?
Int ottimist?
In-natura qed tirkupra spazji lura minn postijiet li l-bnedmin daħlu fihom dejjem aktar. Mill-inqas l-għasafar għandhom xi ħaġa biex ikantaw.
Fit-13 ta 'Marzu, il-President ta' Spanja, Pedro Sánchez, ħabbar dikjarazzjoni ta 'Stat nazzjonali ta' allarm - għal 15-il jum, li estendiet għal total ta '3 xhur.
Ir-residenti kollha kellhom il-mandat li jibqgħu fir-residenzi normali tagħhom ħlief li jixtru ikel u mediċini, jaħdmu, jattendu emerġenzi, jew jimxu l-kelb.
Dawn ir-ritratti jistgħu jidhru normali għalina llum il-ġurnata, imma, nispera, fl-2040 meta binti kibret, nistgħu nħarsu lejn dawn l-istampi u jidhru strambi għaliha li lkoll liebes maskri, u għexna fil-biża 'li naqbdu l-Coronavirus 19.
Ittradikajt dan it-test f'kull lingwa disponibbli fil-Google Translate li tista 'tara hawn taħt.
Jekk tara xi żbalji, jekk jogħġbok għarrafni u lil Google Translate.
Marzu - Ġunju 2020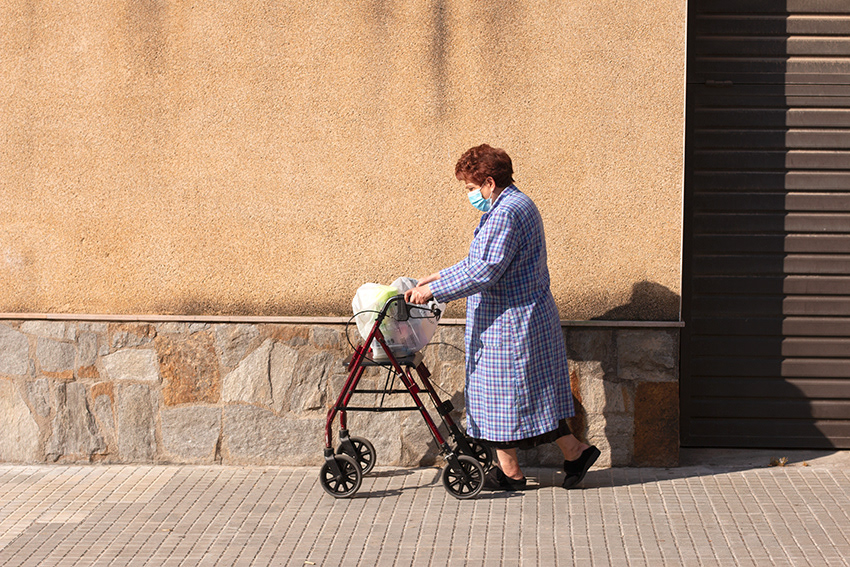 Tuhinga o mua
Kaore au e kii ki tetahi atu mo nga mea e tupu ana i enei whakaahua, na te mea ko te nuinga o te taupori o te ao e noho ana i roto i nga ahuatanga pena.
Ka pehea te ora ka mutu ana tenei raru?
Kei te whai whakaaro koe?
Kei te whakahoki mai te taiao i nga waahi mai i nga waahi kua kaha haere te tangata. Ko te mea ke he waiata ta nga manu.
I te 13 Poutu-te-rangi, te Perehitini o Spain, a Pedro Sánchez, i kii he korero mo te motu - State of Alarm - mo nga ra 15, i roa ki te 3 marama.
Ko nga kainoho katoa i whakahaua kia noho ki o raatau kaainga noa ki te hoko kai me nga rongoa, te mahi, te haere ki nga aitua, te hikoi ranei i te kurii.
Akene he ahua noa enei whakaahua ki a tatou i enei ra, engari, ko te tumanako ia, i te tau 2040 ka pakeke taku tamahine, ka taea e taatau te tirotiro i enei pikitia ana ka ahua ke ki a ia he kakahu kopare taatau katoa, ana ka mataku kei hopukina te Coronavirus 19.
Kua whakamaorihia e au tenei tuhinga ki nga reo katoa e waatea ana i roto i te Whakamaori a Google e kite atu ana koe i raro.
Mena ka kite koe i nga hapa, tena koa whakamohio mai ki ahau me te whakamaori a Google.
Poutu-te-Rangi Pipiri 2020
Āpatkālīna prasaṅga
yā phōṭōmmadhyē kāya ghaḍata āhē yābaddala malā kōṇālāhī sāṅgaṇyācī garaja nāhī, kāraṇa jagātīla bahusaṅkhya lōkasaṅkhyā aśāca anubhavātūna jagata āhē.
Hē saṅkaṭa sampalyānantara āyuṣya kasē asēla?
Tumhī āśāvādī āhāta kā?
Nisarga jyā ṭhikāṇī mānavānnī vāḍhatyā pramāṇāta atikramaṇa kēlē āhē tyā ṭhikāṇāmpāsūna jāgā parata miḷavata āhē. Kamītakamī pakṣyānnā kāhītarī gāṇē āhē.
13 Mārca rōjī spēnacē adhyakṣa pēḍrō sān̄cējha yānnī 15 divasānsāṭhī dēśavyāpī - alārma sṭēṭa - cī ghōṣaṇā kēlī, jī ēkūṇa 3 mahin'yāmparyanta vāḍhalī.
Sarva rahivāśānnā anna āṇi auṣadhē kharēdī karaṇē, kāma karaṇē, āpatkālīna paristhitīta upasthita rāhaṇē kinvā kutrā cālaṇē vagaḷatā tyān̄cyā sāmān'ya nivāsasthānī rāhaṇē bandhanakāraka hōtē.
Hē phōṭō ājakāla āmhālā sāmān'ya vāṭū śakatāta, paṇa malā āśā āhē kī, 2040 madhyē jēvhā mājhī mulagī mōṭhī hō'īla, tēvhā āmhī hī citrē pāhū śakatō āṇi tē tilā vicitra vāṭatīla kī āpaṇa sarvānnī mukhavaṭē ghātalē hōtē, āṇi kōrōnāvhāyarasa pakaḍaṇyācyā bhītīnē jagalō 1.
Mī hā majakūra Google Translate madhyē upalabdha asalēlyā pratyēka bhāṣēta anuvādita kēlā āhē jō tumhī khālī pāhū śakatā.
Tumhālā kāhī truṭī disalyāsa, kr̥payā malā āṇi Google Translate lā kaḷavā.
Mārca - jūna 2020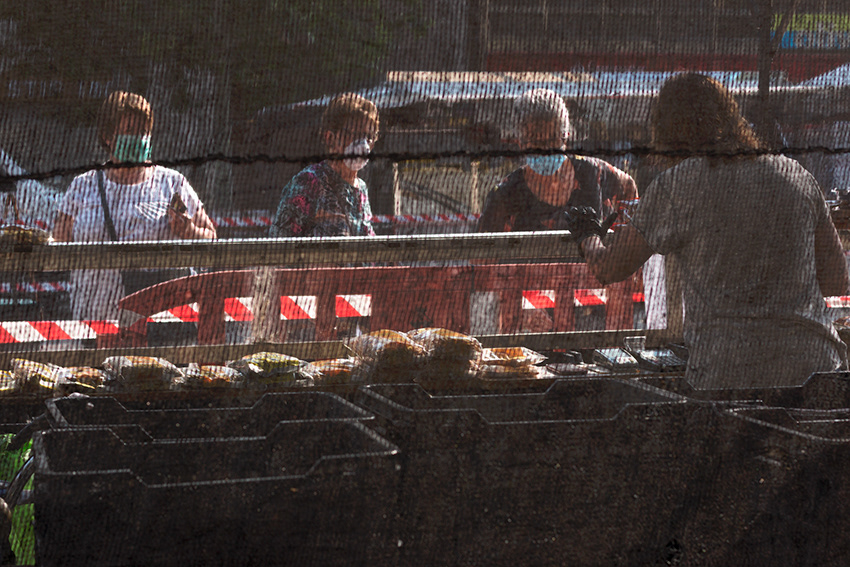 Onts baidal
Delkhiin khün amyn ikhenkh khuvi ni üüntei ijil töstei turshlagaar amidarch baigaa tul edgeer zurguudad yuu bolj baigaag bi khend ch khelekh shaardlagagüi.
Ene khyamral duussany daraa amidral yamar baikh bol?
Ta öödrög üzeltei baina uu?
Baigali khün törölkhtnii ulam bür khalddag bolson gazruudaas oron zaig butsaaj avdag. Naad zakh ni shuvuud duulakh züiltei baidag.
Guravdugaar saryn 13 -nd Ispaniin Yerönkhiilögch Pyedro Sanchyes 15 khonogiin tursh uls dayaar tügshüür zarlaj, niit 3 saryn khugatsaatai zarlasan.
Khool khüns, em khudaldaj avakh, ajil khiikh, yaaraltai tuslamj üzüülekh, nokhoi zugaalakhaas busad bükh orshin suugchid yerdiin bairand üldekh yostoi baiv.
Edgeer zurguud önöögiin bidnii khuvid yerdiin züil met sanagdaj bolokh ch 2040 ond okhin maani tom bolson khoino bid edgeer zurguudyg kharaad bid bügdeeree mask züüj, Koronavirusyn khaldvar avakhaas aij amidarch baisan ni tedend sonin sanagdakh bolno gej naidaj baina. 19.
Bi ene tyekstiig Google Orchuulagch deer baigaa bükh khel rüü orchuulsan bögööd ta üüniig dooroos kharj bolno.
Kherev ta yamar negen aldaa olj kharval nadad bolon Google Orchuulagchid medegdeerei.
2020 ony 3 -r saraas 6 -r sar khürtel
aarayypawaahkyayaanay
 kambharluu  u  ray aamyarrhcusai aalarrtuu aatwaeaakyuan aarr hpyang nayhtinesaw kyawwng i dharatpone myarrtwin hpyitpyetnaysaw aararmyarrko bhaalshukomha pyawwpya raan malopar .
 de aakyautaataee pyeeswarrrain bhaw k bhaallo hpyitmalell .
 sain aakaunggmyin salarr .
 sabharwatararr k luusarrtway po kyauukyaw htarrtae nayrartway k nay nayrartwayko pyanlai rayuu naypartaal .  aanaeesonetot nghaat twaymhar sehkyinnso hcarar aakyaunggshitaal .
maatl  1 3  raatnaetwin hcapeinsammat Pedro Sánchez sai taitninenganloneko Alarm  kyay ngyaarraan  1 5  raat kyay ngyaar hkaepyeehcuhcupaungg  3  l aahti toemyahang  hkaesai .
 nayhtinesuumyarr aarrlonesai aahcarraahcar nhangsayywarrmyarr  0  y  raan ,  aaloteloteraan ,  aarayypawaahkyayaanay shoet taatroutraan shoetmahote hkway lamshoutraan mhalwal  suuthoeteat ponemhaan nayhtinemhu myarrtwin nay raan a min payyhkaesai .
 i dharatponemyarr sai yanae kyawanotethoetaatwat ponemhaan hu htainrasawlaee  2 0 4 0  twin ngar samee kyee lar sawaahkar ngarthoetsai i ponemyarrko kyany ninepyee ngarthoet aarrlonemyetnharhponemyarr  0  at htarr coronavirus  ko kyawwatrwan nay lim maihu myahaaw lang sai .  1 9  .
Google Translate  twin r ninesaw bharsarhcakarr tine shoet i hcarsarrko ngar bharsarpyan pyeepye .
 aamhar taithkuhku twaerain kyaayyjuupyupyeengarko Google Translate  nae aakyaunggkyarr par .
maatl - jwanl  2 0 2 0
Āpatakālīna avasthā
mam̐ yī phōṭōharu mā kē hum̐daicha kō bārē mā kasailā'ī batā'una chaina, sansārakō janasaṅkhyā kō bahumata ēka samāna anubhava kō mādhyama bāṭa bām̐cirahēkō cha.
Yō saṅkaṭa samāpta bha'ēpachi jīvana kastō hunēcha?
Kē tapā'im̐ āśāvādī hunuhuncha?
Prakr̥tilē rikta sthānaharu lā'ī tī sthānaharu bāṭa phirtā li'īrahēkō cha jahām̐ mānisaharu baḍhdō atikramaṇa garī rahēkā chan. Kama sē kama carāharu kō bārē mā gā'una kō lāgī kēhi cha.
13 Mārcamā spēnakā rāṣṭrapati pēḍrō sāncējalē 15 dinakō lāgī rāṣṭravyāpī - alārma rājya - ghōṣaṇā garnē ghōṣaṇā garē, juna kula 3 mahinā sam'ma vistāra bhayō.
Sabai bāsindāharulā'ī khānā ra auṣadhi kinna, kāma garna, ākasmika sthiti mā bhāga lina, vā kukura hiṇḍna bāhēka āphnō sāmān'ya nivāsa mā rahana bādhya pāri'ēkō thiyō.
Yī tasbiraharu ājakala hāmīlā'ī sāmān'ya lāgna sakchana, tara malā'ī āśā cha, 2040 mā jaba mērī chōrī hurkin, hāmī yī tasvīraharu dēkhna sakchauṁ ra tī unīharulā'ī anauṭhō lāgnēcha ki hāmī sabailē māska lagā'ēkā thiyauṁ, ra kōrōnābhā'irasa lāgnē ḍaralē bām̐cēkā thiyauṁ. 1.
Mailē yō pāṭha gugala anuvāda mā upalabdha cha ki tapā'im̐ tala dēkhna saknuhuncha mā anuvāda garī'ēkō cha.
Yadi tapā'im̐ kunai truṭi dēkhnuhuncha, kr̥payā malā'ī ra Google anuvādalā'ī sūcita garnuhōs.
Mārca - jūna 2020
Nødssituasjon
Jeg trenger ikke å fortelle noen om hva som skjer på disse bildene, ettersom flertallet av verdens befolkning lever gjennom en lignende opplevelse.
Hvordan vil livet være etter at denne krisen er over?
Er du optimistisk?
Naturen tar tilbake rom tilbake fra steder som mennesker i økende grad har gått inn på. Fuglene har i hvert fall noe å synge om.
Mars kunngjorde Spanias president, Pedro Sánchez, en erklæring om en landsomfattende alarmstilstand i 15 dager, som strekker seg til totalt 3 måneder.
Alle beboerne fikk mandat til å forbli i sine vanlige boliger bortsett fra å kjøpe mat og medisiner, jobbe, delta i nødstilfeller eller gå med hunden.
Disse bildene kan virke normale for oss i dag, men jeg håper at i 2040 når datteren min har vokst, kan vi se på disse bildene, og de vil virke rart for henne at vi alle hadde på oss masker og levde i frykt for å fange koronaviruset 19.
Jeg har oversatt denne teksten til alle tilgjengelige språk i Google Translate som du kan se nedenfor.
Hvis du ser noen feil, vennligst informer meg og Google Translate.
Mars - juni 2020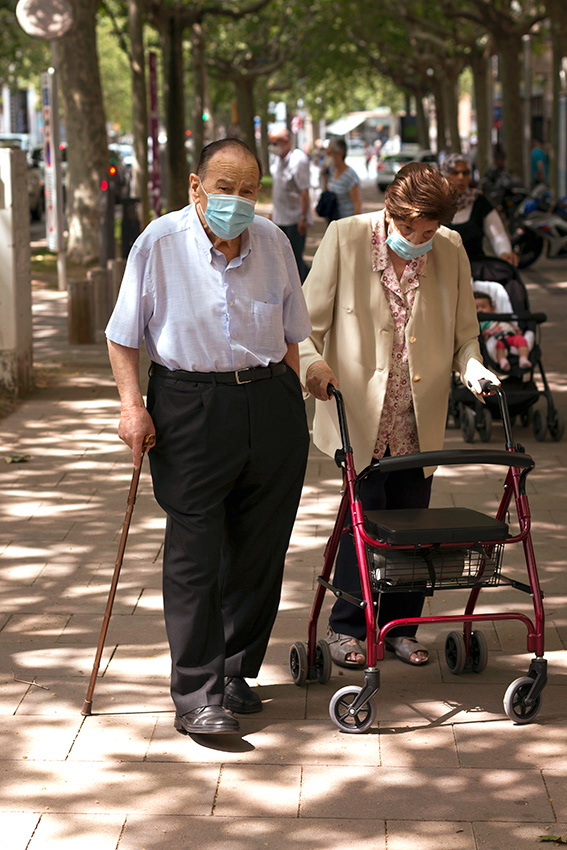 ଜରୁରୀକାଳୀନ ପରିସ୍ଥିତି
ଏହି ଫଟୋଗୁଡ଼ିକରେ କ'ଣ ଘଟୁଛି ମୋତେ କାହାକୁ କହିବାକୁ ପଡିବ ନାହିଁ, କାରଣ ବିଶ୍ population ର ଅଧିକାଂଶ ଲୋକ ସମାନ ଅନୁଭୂତି ଦେଇ ଜୀବନଯାପନ କରୁଛନ୍ତି |
ଏହି ସଙ୍କଟ ସମାପ୍ତ ହେବା ପରେ ଜୀବନ କ'ଣ ହେବ?
ଆପଣ ଆଶାବାଦୀ କି?
ପ୍ରକୃତି ସେହି ସ୍ଥାନଗୁଡିକରୁ ପୁନର୍ବାର ସ୍ଥାନଗୁଡିକ ପୁନରୁଦ୍ଧାର କରୁଛି ଯେଉଁଠାରେ ମଣିଷମାନେ ଅଧିକରୁ ଅଧିକ ଏନକାଉଣ୍ଟର କରିଛନ୍ତି | ଅନ୍ତତ least ପକ୍ଷେ ପକ୍ଷୀମାନଙ୍କ ବିଷୟରେ କିଛି ଗାଇବାକୁ ଅଛି |
ମାର୍ଚ୍ଚ 13 ରେ, ସ୍ପେନର ରାଷ୍ଟ୍ରପତି ପେଡ୍ରୋ ସାଞ୍ଚେଜ୍ 15 ଦିନ ପାଇଁ ଦେଶବ୍ୟାପୀ - ଷ୍ଟେଟ୍ ଅଫ୍ ଆଲାର୍ମ ଘୋଷଣା କରିଥିଲେ ଯାହା ସମୁଦାୟ 3 ମାସ ପର୍ଯ୍ୟନ୍ତ ବୃଦ୍ଧି ପାଇଲା।
ଖାଦ୍ୟ ଏବଂ medicines ଷଧ କିଣିବା, କାର୍ଯ୍ୟ କରିବା, ଜରୁରୀକାଳୀନ ପରିସ୍ଥିତିରେ ଯୋଗଦେବା କିମ୍ବା କୁକୁର ଚାଲିବା ବ୍ୟତୀତ ସମସ୍ତ ବାସିନ୍ଦାଙ୍କୁ ସେମାନଙ୍କ ସାଧାରଣ ବାସସ୍ଥାନରେ ରହିବାକୁ ବାଧ୍ୟ କରାଯାଇଥିଲା।
ଆଜିକାଲି ଏହି ଫଟୋଗୁଡ଼ିକ ଆମ ପାଇଁ ସ୍ୱାଭାବିକ ମନେହୁଏ, କିନ୍ତୁ, ମୁଁ ଆଶା କରେ, 2040 ରେ ଯେତେବେଳେ ମୋ daughter ିଅ ବଡ ହୋଇଗଲେ, ଆମେ ଏହି ଚିତ୍ରଗୁଡ଼ିକୁ ଦେଖିପାରିବା ଏବଂ ସେମାନେ ତାଙ୍କୁ ଅଜବ ଲାଗନ୍ତି ଯେ ଆମେ ସମସ୍ତେ ମାସ୍କ ପିନ୍ଧିଥିଲୁ ଏବଂ କରୋନାଭାଇରସ୍ ଧରିବା ଭୟରେ ବଞ୍ଚୁଥିଲୁ | 19
ଗୁଗୁଲ୍ ଅନୁବାଦରେ ଉପଲବ୍ଧ ପ୍ରତ୍ୟେକ ଭାଷାରେ ମୁଁ ଏହି ପାଠକୁ ଅନୁବାଦ କରିଛି ଯାହାକୁ ଆପଣ ନିମ୍ନରେ ଦେଖିପାରିବେ |
ଯଦି ଆପଣ କ er ଣସି ତ୍ରୁଟି ଦେଖନ୍ତି, ଦୟାକରି ମୋତେ ଏବଂ ଗୁଗୁଲ୍ ଅନୁବାଦକୁ ଜଣାନ୍ତୁ |
ମାର୍ଚ୍ଚ - ଜୁନ୍ 2020
بیړنی حالت
زه اړتیا نلرم چا ته ووایم چې پدې عکسونو کې څه پیښیږي ، ځکه چې د نړۍ ډیری نفوس د ورته تجربې له لارې ژوند کوي.
د دې بحران پای ته رسیدو وروسته به ژوند څه ډول وي؟
ایا تاسو خوشبین یاست؟
طبیعت له هغه ځایونو څخه بیرته ځایونه بیرته ترلاسه کوي چیرې چې انسانانو په زیاتیدونکي توګه نفوذ کړی. لږترلږه مرغۍ د څه ویلو لپاره څه لري.
د مارچ په 13 ، د هسپانیې ولسمشر ، پیډرو سانچیز ، د 15 ورځو لپاره په ټول هیواد کې - د الارم حالت - یوه اعلامیه اعلان کړه ، کوم چې په مجموع کې 3 میاشتو ته وغځید.
ټولو اوسیدونکو ته دنده ورکړل شوې وه چې په خپلو عادي استوګنځیو کې پاتې شي پرته لدې چې خواړه او درمل وپیرل شي ، کار وکړي ، بیړني حالت کې برخه واخلي ، یا سپی تګ وکړي.
دا عکسونه شاید نن ورځ زموږ لپاره عادي ښکاري ، مګر ، زه امید لرم ، په 2040 کې کله چې زما لور لویه شوې ، موږ کولی شو دا عکسونه وګورو او دا به هغې ته عجیب ښکاري چې موږ ټولو ماسکونه اغوستي وو ، او د کورونویرس نیولو ویره کې ژوند کوو. ..
ما دا متن په ګوګل ژباړه کې شته هرې ژبې ته ژباړلی چې تاسو یې لاندې لیدلی شئ.
که تاسو کومې غلطۍ وګورئ ، مهرباني وکړئ ما او ګوګل ژباړونکي ته خبر ورکړئ.
مارچ - جون 2020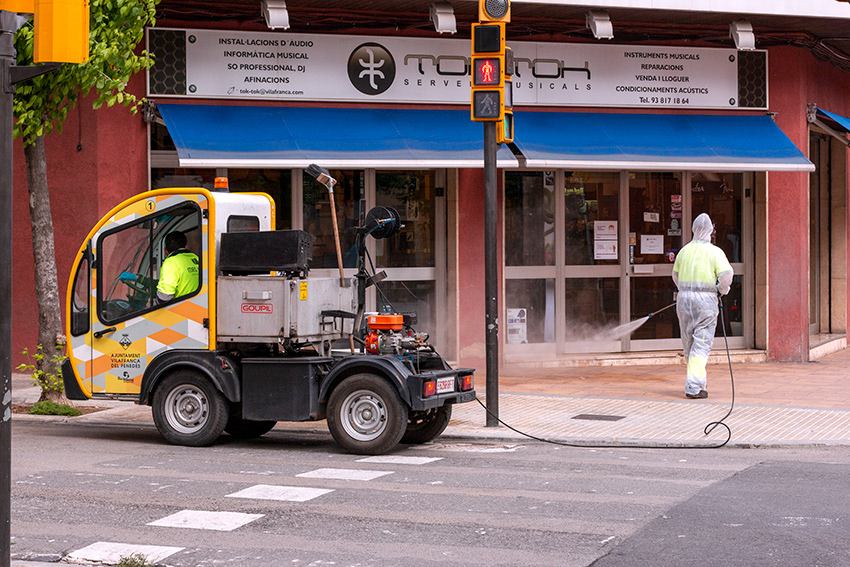 حالت اضطراری
من مجبور نیستم در مورد آنچه در این عکس ها اتفاق می افتد به کسی بگویم ، زیرا اکثر مردم جهان تجربه مشابهی را تجربه می کنند.
بعد از پایان این بحران زندگی چگونه خواهد بود؟
آیا خوش بین هستید؟
طبیعت در حال بازپس گیری فضاهایی از مکانهایی است که بشر به طور فزاینده ای به آنها دست داشته است. حداقل پرندگان چیزی برای خواندن دارند.
در 13 مارس ، پدرو سانچز ، رئیس جمهور اسپانیا ، اعلام وضعیت سراسری - حالت هشدار - را به مدت 15 روز اعلام کرد ، که در مجموع به 3 ماه تمدید شد.
همه ساکنان موظف بودند در اقامتگاه های عادی خود بمانند به جز خرید غذا و دارو ، کار ، حضور در شرایط اضطراری یا پیاده روی با سگ.
شاید این عکس ها امروزه برای ما عادی به نظر برسد ، اما امیدوارم در سال 2040 که دخترم بزرگ شده است ، بتوانیم این تصاویر را ببینیم و برای او عجیب به نظر برسد که همه ما ماسک زده بودیم و از ترس ابتلا به ویروس کرونا زندگی می کردیم. 19
من این متن را به هر زبانی که در Google Translate موجود است ترجمه کرده ام که در زیر مشاهده می کنید.
در صورت مشاهده هرگونه خطا ، لطفاً من و Google Translate را مطلع کنید.
مارس - ژوئن 2020
Stan wyjątkowy
Nie muszę nikomu mówić o tym, co dzieje się na tych zdjęciach, ponieważ większość ludzi na świecie przeżywa podobne doświadczenia.
Jak będzie wyglądało życie po zakończeniu tego kryzysu?
Czy jesteś optymistą?
Natura odzyskuje przestrzenie z miejsc, do których coraz częściej wkraczają ludzie. Przynajmniej ptaki mają o czym śpiewać.
13 marca prezydent Hiszpanii Pedro Sánchez ogłosił ogólnokrajową deklarację stanu alarmowego na 15 dni, co przedłużyło się w sumie do 3 miesięcy.
Wszyscy mieszkańcy zostali upoważnieni do pozostania w swoich normalnych miejscach zamieszkania, z wyjątkiem kupowania żywności i leków, pracy, brania udziału w nagłych wypadkach lub wyprowadzania psa.​​​​​​​.
Te zdjęcia mogą nam się dziś wydawać normalne, ale mam nadzieję, że w 2040 roku, kiedy moja córka dorośnie, będziemy mogli na te zdjęcia spojrzeć i wydadzą się jej dziwne, że wszyscy nosiliśmy maski i żyliśmy w strachu przed zarażeniem się koronawirusem 19.
Przetłumaczyłem ten tekst na każdy język dostępny w Tłumaczu Google, który możesz zobaczyć poniżej.
Jeśli zauważysz jakieś błędy, poinformuj mnie i Tłumacza Google.
marzec - czerwiec 2020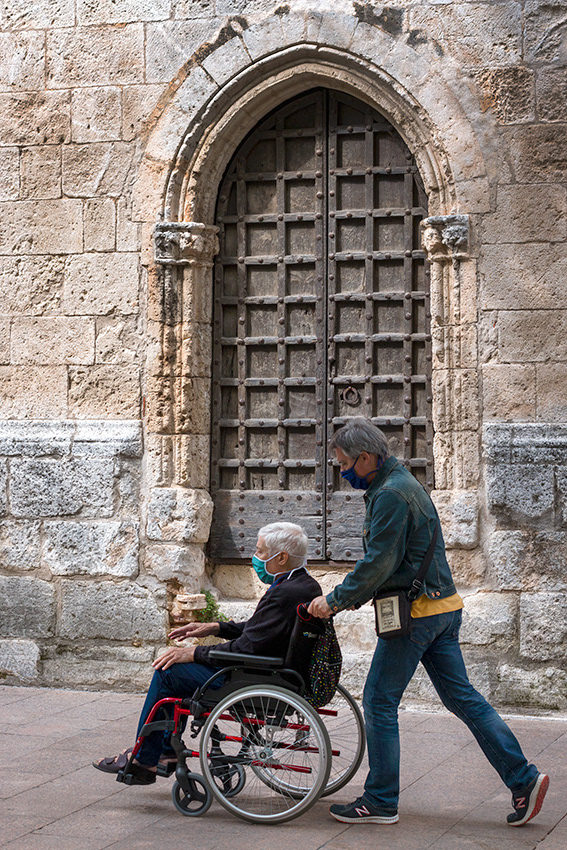 Estado de emergência
Não preciso contar a ninguém o que está acontecendo nessas fotos, pois a maioria da população mundial está passando por uma experiência semelhante.
Como será a vida depois que essa crise acabar?
Você está otimista?
A natureza está recuperando espaços de lugares que os humanos têm cada vez mais invadido. Pelo menos os pássaros têm algo sobre o que cantar.
No dia 13 de março, o Presidente da Espanha, Pedro Sánchez, anunciou a declaração de um estado de alarme de âmbito nacional por 15 dias, que se estendeu por um total de 3 meses.
Todos os residentes foram obrigados a permanecer em suas residências normais, exceto para comprar comida e remédios, trabalhar, atender emergências ou passear com o cachorro.
Essas fotos podem parecer normais para nós hoje em dia, mas, espero, em 2040 quando minha filha crescer, poderemos olhar essas fotos e parecerão estranhas para ela que todos nós usávamos máscaras e vivíamos com medo de pegar o Coronavírus 19
Traduzi este texto para todos os idiomas disponíveis no Google Translate que você pode ver abaixo.
Se você encontrar algum erro, por favor me informe e ao Google Translate.
Março - junho de 2020
Aimarajainsī dī sathitī
mainū kisē nū iha dasaṇa dī zarūrata nahīṁ hai ki inhāṁ phōṭō'āṁ vica kī hō rihā hai, ki'uṅki viśava dī bahugiṇatī ābādī ika samāna anubhava du'ārā jī rahī hai.
Isa sakaṭa dē khatama hōṇa tōṁ bā'ada jīvana kihō jihā hōvēgā?
Kī tusīṁ āśāvādī hō?
Kudarata unhāṁ thāvāṁ tōṁ khālī thāvāṁ nū muṛa prāpata kara rahī hai jithē manukhāṁ nē tēzī nāla kabazā kītā hō'i'ā hai. Ghaṭō ghaṭa pachī'āṁ kōla kujha gā'uṇa la'ī hai.
13 Māraca nū, sapēna dē rāśaṭarapatī, pēḍarō sain̄cēza nē 15 dināṁ la'ī dēśa vi'āpī - alārama rāja - dī ghōśaṇā kītī, jō kula 3 mahīni'āṁ taka vadhā'ī ga'ī.
Sārē vasanīkāṁ nū bhōjana atē davā'ī'āṁ kharīdaṇa, kama karana, aimarajainsī vica hāzara hōṇa, jāṁ kutē dē nāla turana nū chaḍa kē āpaṇī āma rihā'iśāṁ vica rahiṇa dā ādēśa ditā gi'ā sī.
Iha phōṭō'āṁ ajakal'ha sāḍē la'ī āma laga sakadī'āṁ hana, para, mainū umīda hai ki 2040 vica jadōṁ mērī dhī vaḍī hō ga'ī hai, asīṁ inhāṁ tasavīrāṁ nū vēkha sakadē hāṁ atē uha usa nū ajība lagaṇagī'āṁ ki asīṁ sāri'āṁ nē māsaka pā'ē sana, atē kōrōnāvā'irasa phaṛana dē ḍara vica jī rahē sī 19.
Maiṁ isa pāṭha dā gūgala anuvāda vica upalabadha hara bhāśā vica anuvāda kītā hai jō tusīṁ hēṭhāṁ vēkha sakadē hō.
Jē tusīṁ kō'ī galatī vēkhadē hō, tāṁ kirapā karakē mainū atē gūgala anuvāda nū sūcita karō.
Māraca - jūna 2020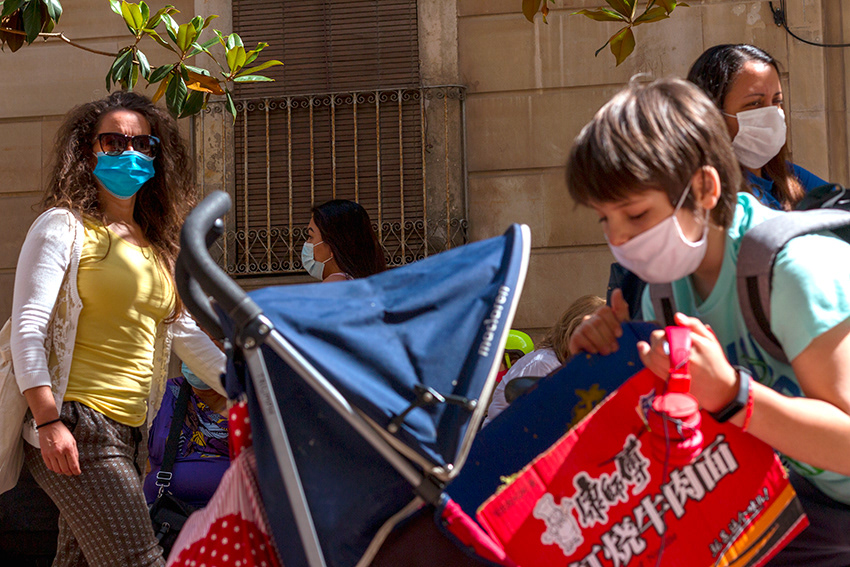 Stare de urgență
Nu trebuie să spun nimănui despre ce se întâmplă în aceste fotografii, deoarece majoritatea populației lumii trăiește o experiență similară.
Cum va fi viața după terminarea acestei crize?
Ești optimist?
Natura recuperează spații înapoi din locuri pe care oamenii le-au invadat din ce în ce mai mult. Cel puțin păsările au despre ce să cânte.
La 13 martie, președintele Spaniei, Pedro Sánchez, a anunțat o declarație de stat de alarmă la nivel național - 15 zile, care s-a extins la un total de 3 luni.
Toți rezidenții au fost obligați să rămână în reședințele lor normale, cu excepția cumpărării de alimente și medicamente, de lucru, de asistență în caz de urgență sau de plimbare cu câinele.
Aceste fotografii ni se pot părea normale în zilele noastre, dar, sper, în 2040, când fiica mea a crescut, ne putem uita la aceste poze și li se vor părea ciudate că am purtat cu toții măști și am trăit cu frica de a prinde Coronavirusul 19.
Am tradus acest text în toate limbile disponibile în Google Translate pe care le puteți vedea mai jos.
Dacă vedeți erori, vă rugăm să ne informați pe mine și pe Google Translate.
Martie - Iunie 2020
Tulaga o Faʻafuaseʻi
Ou te le tau taʻuina i se tasi le mea o loʻo tupu i nei ata, ona o le tele o le faitau aofaʻi o le lalolagi o loʻo ola i se faʻamatalaga masani.
Faʻafefea le olaga pe a maeʻa lenei faʻalavelave?
O e mautinoa?
Natura o loʻo toe mauaina avanoa i tua mai nofoaga ua atili ai ona faʻateleina tagata. Le mea sili e iai mea e pepese ai manulele.
I le aso 13 o Mati, na faasilasila mai ai e le Peresetene o Sepania, Pedro Sánchez, se folafolaga o le atunuu atoa - State of Alarm - mo le 15 aso, lea na faaopoopo atu i le aofaiga o 3 masina.
O tagata uma na nonofo ma poloaʻi e nonofo pea i latou fale masani seʻi vagana le faʻatauina o meaʻai ma vailaʻau, galue, auai i faʻalavelave faʻafuaseʻi, pe savali le maile.
O nei ata atonu e foliga masani ia i tatou i aso nei, ae, ou te faʻamoemoe, i le 2040 pe a matua loʻu afafine, e mafai ona ma vaʻavaʻai atu i nei ata ma o le a foliga mai e le masani ai ia te ia o tatou uma sa fai ufimata, ma nonofo i le fefefe o puʻeina le Coronavirus 19.
Ua ou faʻaliliuina lenei tusitusiga i gagana uma o loʻo avanoa i le Google Translate e mafai ona e vaʻaia i lalo.
A e vaʻai i ni mea sese, faʻamolemole taʻu mai ia te aʻu ma le Google Translate.
Mati - Iuni 2020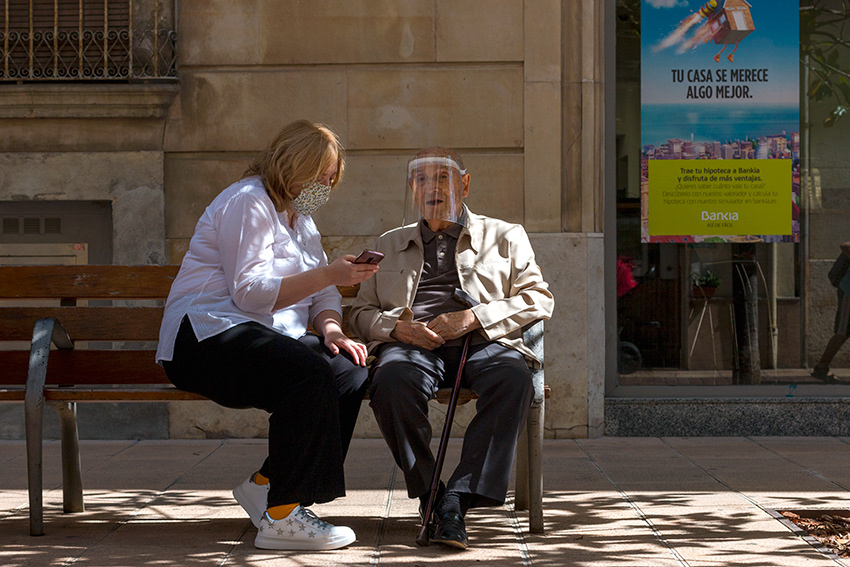 Staid èiginn
Chan fheum mi innse do dhuine sam bith mu na tha a 'tachairt anns na dealbhan seo, leis gu bheil a' mhòr-chuid de shluagh an t-saoghail a 'fuireach tro eòlas coltach ris.
Cò ris a bhios beatha coltach às deidh an èiginn seo a bhith seachad?
A bheil thu dòchasach?
Tha nàdur ag ath-ghairm àiteachan air ais bho àiteachan a tha daoine air a bhith a 'fàs nas motha. Co-dhiù tha rudeigin aig na h-eòin ri sheinn.
Air 13 Màrt, dh 'ainmich Ceann-suidhe na Spàinn, Pedro Sánchez, foillseachadh air feadh na dùthcha - State of Alarm - airson 15 latha, a leudaich gu 3 mìosan gu h-iomlan.
Chaidh iarraidh air a h-uile neach-còmhnaidh fuireach anns na h-àiteachan-còmhnaidh àbhaisteach aca ach a-mhàin biadh is cungaidhean a cheannach, obair, frithealadh èiginn, no an cù a choiseachd.
Is dòcha gu bheil na dealbhan sin a 'coimhead àbhaisteach dhuinn an-diugh, ach, tha mi an dòchas, ann an 2040 nuair a dh' fhàs mo nighean suas, is urrainn dhuinn sùil a thoirt air na dealbhan sin agus bidh coltas neònach oirre gun robh sinn uile a 'caitheamh masgaichean, agus a' fuireach ann an eagal an Coronavirus a ghlacadh. 19.
Dh'eadar-theangaich mi an teacsa seo gu gach cànan a tha ri fhaighinn ann an Google Translate a chì thu gu h-ìosal.
Ma chì thu mearachdan sam bith, feuch an cuir thu fios thugam agus Google Translate.
Màrt - Ògmhios 2020
Вандредно стање
Не морам никоме да причам о томе шта се дешава на овим фотографијама, јер већина светске популације проживљава слично искуство.
Какав ће живот бити након окончања ове кризе?
Да ли сте оптимиста?
Природа враћа просторе назад са места на која су људи све више задирали. Бар птице имају о чему да певају.
Дана 13. марта, председник Шпаније Педро Санцхез најавио је проглашење државног стања аларма на 15 дана, што је продужило на укупно 3 месеца.
Сви становници имали су мандат да остану у својим уобичајеним пребивалиштима, осим да купују храну и лекове, раде, присуствују хитним случајевима или шетају пса.
Ове фотографије нам се данас могу чинити нормалним, али, надам се, 2040. године, кад ми је кћи одрасла, можемо погледати ове слике и бит ће јој чудно што смо сви носили маске и живјели у страху од заразе коронавирусом 19.
Превео сам овај текст на сваки језик доступан у Гоогле преводиоцу који можете видети испод.
Ако видите грешке, обавестите мене и Гоогле преводиоца.
Март - јун 2020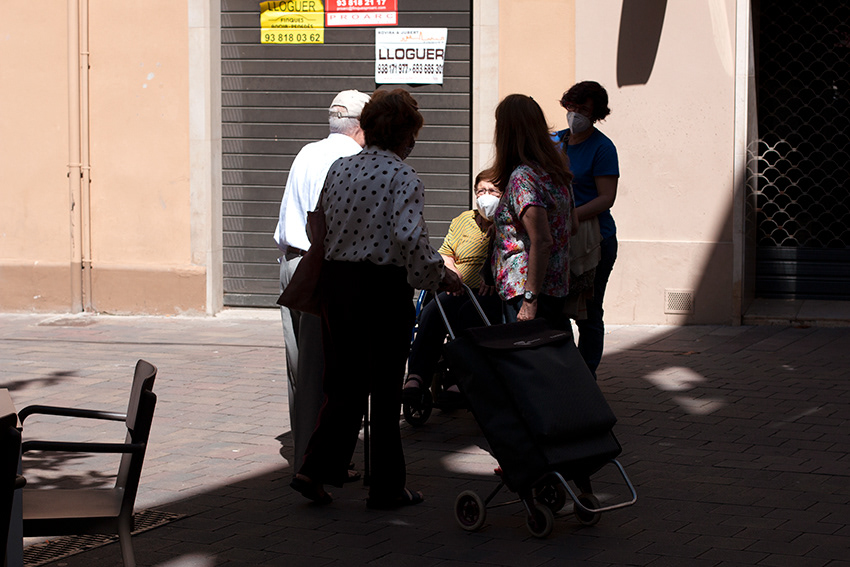 Boemo ba Tšohanyetso
Ha ho hlokahale hore ke bolelle mang kapa mang ka se etsahalang lifoto tsena, kaha bongata ba baahi ba lefats'e ba phela ka boiphihlelo bo ts'oanang.
Bophelo bo tla ba joang ka mor'a hore tlokotsi ee e fele?
Na u na le tšepo?
Tlhaho e khutlisa libaka tse tsoang libakeng tseo batho ba kenelletseng ho tsona ka ho eketsehileng. Bonyane linonyana li na le seo li ka binang ka sona.
Ka la 13 Hlakubele, Mopresidente oa Spain, Pedro Sánchez, o phatlalalitse phatlalatso ea naha ka bophara - State of Alarm - bakeng sa matsatsi a 15, e bileng likhoeli tse tharo kaofela.
Baahi bohle ba ile ba fuoa taelo ea ho lula libakeng tsa bona tsa bolulo ntle le ho reka lijo le meriana, ho sebetsa, ho ea maemong a tšohanyetso kapa ho tsamaea le ntja.
Lifoto tsena li ka utloahala li tloaelehile ho rona matsatsing ana, empa, ke ts'epa, ka 2040 ha morali oa ka a se a holile, re ka sheba litšoantšo tsena mme li tla bonahala li makatsa ho rona hore kaofela re ne re roetse limaske, mme re phela ka ts'abo ea ho ts'oara Coronavirus 19.
Ke fetoletse mongolo ona puong e ngoe le e ngoe e fumanehang ho Liphetolelo tsa Google eo u ka e bonang ka tlase.
Haeba u bona liphoso, ka kopo ntsebise le Google Translate.
Hlakubele-Phuptjane 2020
Nyika yeEmergency
Ini handifanire kutaurira chero munhu nezve zviri kuitika mumifananidzo iyi, sezvo ruzhinji rwevagari venyika vari kurarama kuburikidza nezviitiko zvakafanana.
Hupenyu huchave hwakaita sei mushure mekunge dambudziko iri rapera?
Une tariro here?
Zvisikwa zviri kudzorera nzvimbo kubva kunzvimbo idzo vanhu dzave kuwedzera kupindira pairi. Zvirinani shiri dziine zvekuimba nezvazvo.
Musi wa13 Kurume, Mutungamiri weSpain, Pedro Sánchez, vakazivisa kuziviswa kwenyika - State Alarm - kwemazuva gumi nemashanu, ayo akawedzera kusvika pamwedzi mitatu.
Vagari vese vakapihwa mvumo yekugara munzvimbo dzavanogara kunze kwekutenga chikafu nemishonga, kushanda, kuenda kune emergency, kana kufamba nembwa.
Mifananidzo iyi ingaite kunge yakajairika kwatiri mazuva ano, asi, ndinovimba, muna 2040 kana mwanasikana wangu akura, tinogona kutarisa mifananidzo iyi uye zvinoita senge zvisinganzwisisike kwaari kuti isu tese taipfeka mamask, uye takagara tichitya kubata iyo Coronavirus 19.
Ini ndadudzira chinyorwa ichi mumitauro yese inowanikwa muGoogle Dudziro yaungaona pazasi.
Kana iwe ukaona chero zvikanganiso, ndokumbira undizivise neGoogle Dudziro.
Kurume-Chikumi 2020
هنگامي حالت
مون کي ڪنھن کي tellائڻ جي ضرورت ناھي ته انھن تصويرن ۾ happeningا ٿي رھيو آھي ، asو ته دنيا جي اڪثريت آبادي ھڪڙي تجربي مان گذري رھي آھي.
زندگي likeا ھوندي ھن بحران ختم ٿيڻ کان پوءِ؟
youا توهان پراميد آهيو؟
فطرت placesيهر جimھن کي placesيهر حاصل ڪري رھي آھي انھن ھن fromن تان جن تي ماڻھن گھڻو ڪري قبضو ڪيو آھي. گھٽ ۾ گھٽ پکين وٽ somethingائڻ لاءِ ڪجھ آھي.
13 مارچ تي ، اسپين جي صدر ، پيڊرو سينچز ، 15 ڏينهن لاءِ ملڪ گير - اسٽيٽ آف الارم - جي اعلان جو اعلان ڪيو ، جيڪو مجموعي طور 3 مهينن تائين وايو ويو.
س residentsني رهاڪن کي حڪم ڏنو ويو ته هو پنهنجي عام رهائشگاهن ۾ رهن سواءِ خوراڪ ۽ دوائون خريد ڪرڻ ، ڪم ڪرڻ ، هنگامي حالتن ۾ شرڪت ڪرڻ ، يا ڪتي کي هلڻ.
ا photosڪلھ ھي تصويرون اسان لاءِ عام ل seemي سگھن ٿيون ، پر ، مون کي اميد آھي ته ، 2040 ۾ جڏھن منھنجي daughterيءُ وڏي ٿي ويندي ، اسان انھن تصويرن کي ڏسي سگھنداسين ۽ اھي انھيءَ کي عجيب ل thatنديون ته اسان س masksني ماسڪ پائي ، ۽ ڪورونا وائرس کي پڪڙڻ جي خوف ۾ رھيا. 19.
مون ھي متن ترجمو ڪيو آھي ھر intoوليءَ ۾ موجود گوگل ٽرانسليٽ ۾ جيڪو توھان ھي ڏسي سگھوٿا.
جيڪڏھن توھان ڪي غلطيون ڏ ،و ، مھرباني ڪري مون کي ۽ گوگل ٽرانسليٽ کي ايو.
مارچ - جون 2020
ကမ္ဘာပေါ်ရှိလူအများစုတို့သည်အလားတူအတွေ့အကြုံမျိုးဖြင့်နေထိုင်နေကြသောကြောင့်ဤဓာတ်ပုံများတွင်ဘာတွေဖြစ်နေသလဲဆိုတာကိုကျွန်ုပ်အားမည်သူတစ် ဦး တစ်ယောက်ကိုမျှပြောစရာမလိုပါ။ ဒီအကျပ်အတည်းပြီးတဲ့အခါဘဝဘယ်လိုဖြစ်သွားမလဲ။ မင်းအကောင်းမြင်လား။ သဘာဝတရားသည်လူသားများပိုမိုကျူးကျော်ဝင်ရောက်လာသည့်နေရာများမှနေရာများကိုပြန်လည်ရယူခြင်းဖြစ်သည်။ အနည်းဆုံးငှက်များအကြောင်းကိုသီဆိုဖို့တစ်ခုခုရှိသည်။
kambharpawshi luuaamyarrhcu thoetsai aalarrtuu aatwaeaakyuan myoe hpyang nayhtine naykyasaw kyawwng i dharatpone myarrtwin bhartwayhpyitnaysalell sotarko kyawanoteaarr mai suutait  u  taityoutko myaha pyawwhcarar malopar .  de aakyautaataee pyeetaeaahkar bhaw bhaallo hpyitswarr malell .  mainn aakaunggmyin larr .  sabharwatararr sai luusarrmyarr pomo kyauukyaw wainroutlar sany nayrarmyarr mha nayrarmyarrko pyanlai rayuu hkyinnhpyitsai .  aanaeesone nghaatmyarr aakyaunggko seso hphoet taithkuhku shisai .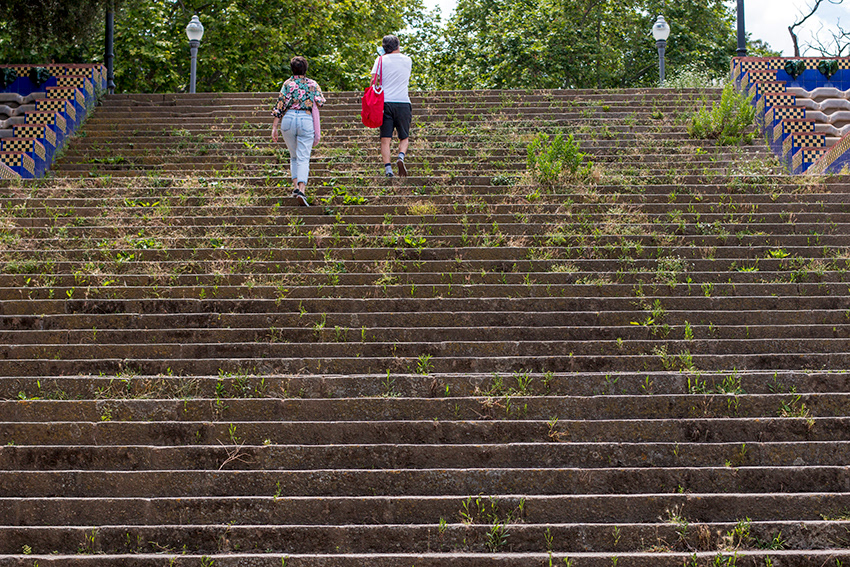 හදිසි නීතිය
ලෝක ජනගහනයෙන් බහුතරයක් සමාන අත්දැකීමක් තුළින් ජීවත් වන බැවින් මෙම ඡායාරූප වල සිදුවන්නේ කුමක්ද යන්න මට කිසිවෙකුට කිව යුතු නැත.
මෙම අර්බුදය අවසන් වූ පසු ජීවිතය කෙබඳු වේද?
ඔබ සුභවාදීද?
සොබාදහම වැඩි වැඩියෙන් මිනිසුන් විසින් ආක්‍රමණය කර ඇති ස්ථාන වලින් අවකාශය නැවත ලබා ගනී. අවම වශයෙන් කුරුල්ලන්ට ගායනා කිරීමට යමක් තිබේ.
මාර්තු 13 වන දින ස්පා Spain් Presidentයේ ජනාධිපති පේද්‍රෝ සැන්චෙස් විසින් දින 15 ක් පුරාවට රට පුරා අනතුරු ඇඟවීමේ නිවේදනයක් ප්‍රකාශයට පත් කළ අතර එය මුළු මාස ​​3 දක්වා දීර්ඝ කෙරිණි.
ආහාර සහ medicinesෂධ මිලදී ගැනීම, වැඩ කිරීම, හදිසි අවස්ථාවලට සහභාගී වීම හෝ සුනඛයා සමඟ ඇවිදීම හැර සෙසු නිවැසියන්ට සිය සාමාන්‍ය නිවෙස් වල රැඳී සිටින ලෙස නියෝග කර ඇත.
වර්තමානයේ මෙම ඡායාරූප සාමාන්‍ය දෙයක් ලෙස අපට පෙනෙන්නට පුළුවන, නමුත්, 2040 දී මගේ දියණිය වැඩුණු විට අපට මෙම පින්තූර දෙස බැලිය හැකි අතර අපි සියල්ලෝම වෙස්මුහුණු පැළඳ සිටීම හා කොරොන වයිරස් වැළඳීමේ බියෙන් ජීවත් වීම ඇයට අමුතු දෙයක් යැයි මම බලාපොරොත්තු වෙමි. 19.
ඔබට පහත දැකිය හැකි පරිදි ගූගල් පරිවර්‍තනයේ ඇති සෑම භාෂාවකටම මම මෙම පාඨය පරිවර්තනය කර ඇත්තෙමි.
ඔබ කිසියම් දෝෂයක් දුටුවහොත් කරුණාකර මට සහ ගූගල් පරිවර්‍තනය වෙත දැනුම් දෙන්න.
මාර්තු - ජූනි 2020
Stav núdze
O tom, čo sa deje na týchto fotografiách, nemusím nikomu hovoriť, pretože väčšina svetovej populácie prežíva podobnú skúsenosť.
Aký bude život po skončení tejto krízy?
Si optimista?
Príroda získava späť priestory z miest, do ktorých ľudia stále viac zasahujú. Vtáky majú aspoň o čom spievať.
Španielsky prezident Pedro Sánchez 13. marca oznámil vyhlásenie celonárodného poplachu na 15 dní, ktoré sa predĺžilo na 3 mesiace.
Všetci obyvatelia mali za príkaz zostať vo svojom obvyklom bydlisku okrem nákupu potravín a liekov, práce, navštevovania núdzových situácií alebo venčenia psa.
Tieto fotografie sa nám v dnešnej dobe môžu zdať normálne, ale dúfam, že v roku 2040, keď moja dcéra vyrastie, sa na tieto obrázky budeme môcť pozrieť a budú sa jej zdať divné, že sme všetci nosili masky a žili sme v strachu z chytenia koronavírusu. 19.
Tento text som preložil do všetkých jazykov dostupných v Prekladači Google, ktoré môžete vidieť nižšie.
Ak vidíte nejaké chyby, informujte ma o tom a Prekladači Google.
Marec - jún 2020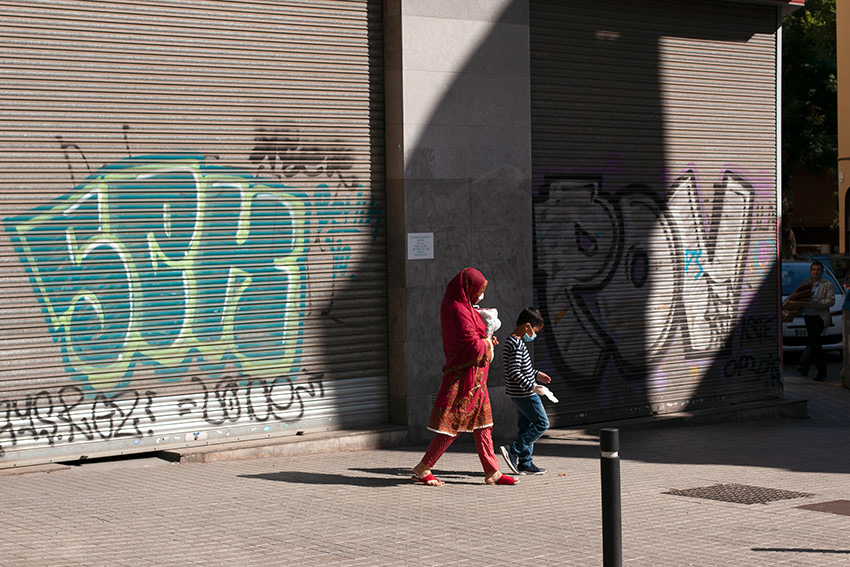 Izredno stanje
Nič ni treba povedati o dogajanju na teh fotografijah, saj večina svetovnega prebivalstva živi skozi podobno izkušnjo.
Kakšno bo življenje po koncu te krize?
Ste optimistični?
Narava vrača prostore nazaj s krajev, na katere so ljudje vse bolj posegali. Vsaj ptice imajo o čem peti.
Španski predsednik Pedro Sánchez je 13. marca razglasil 15 -dnevno razglasitev države po vsej državi - stanje alarma, ki se je podaljšalo na skupaj 3 mesece.
Vsi prebivalci so imeli pooblastilo, da ostanejo v običajnem bivališču, razen za nakup hrane in zdravil, delo, obiskovanje nujnih primerov ali sprehod psa.
Te fotografije se nam danes morda zdijo normalne, vendar upam, da si bomo leta 2040, ko bo hči odrasla, lahko ogledali te slike in zdele se jim bodo čudne, da smo vsi nosili maske in živeli v strahu, da bi se ujeli koronavirus 19.
To besedilo sem prevedel v vse jezike, ki so na voljo v Google Prevajalniku, ki jih lahko vidite spodaj.
Če opazite napake, obvestite mene in Google Translate.
Marec - junij 2020
Xaaladda Degdegga ah
Ma aha inaan cidna uga warramo waxa ka dhacaya sawirradan, maadaama inta badan dadka adduunka ay ku nool yihiin waayo -aragnimo tan la mid ah.
Noloshu sidee bay ahaan doontaa markay dhibaatadan dhammaato?
Rajo ma leedahay?
Dabeecadu waxay dib u soo ceshanaysaa meelihii ay dadku aad ugu soo xadgudbeen. Ugu yaraan shimbiraha ayaa leh wax ay ku heesaan.
13 -kii Maarso, Madaxweynaha Spain, Pedro Sánchez, wuxuu ku dhawaaqay ku dhawaaqis qaran oo dhan - Gobolka Alarm - muddo 15 maalmood ah, taasoo kordhisay wadar ahaan 3 bilood.
Dhammaan dadka deggan waxaa lagu amray inay ku nagaadaan guryahooda caadiga ah marka laga reebo inay iibsadaan cunto iyo daawooyin, shaqeeyaan, ka qayb galaan xaaladaha degdegga ah, ama eyga lugeeyaan.
Sawirradan ayaa laga yaabaa inay maalmahan noogu muuqdaan kuwo caadi ah, laakiin, waxaan rajaynayaa, 2040 marka gabadhaydu weynaato, waxaan eegi karnaa sawirradan waxayna ula muuqan doonaan wax la yaab leh in dhammaanteen aan xidhnay maaskaro, oo aan ku noolayn cabsi ah inaan qaadno Coronavirus 19.
Waxaan u turjumay qoraalkan luqad kasta oo laga heli karo Google Translate oo aad hoos ka arki karto.
Haddii aad aragto khaladaad, fadlan ii sheeg aniga iyo Google Translate.
Maarso - Juun 2020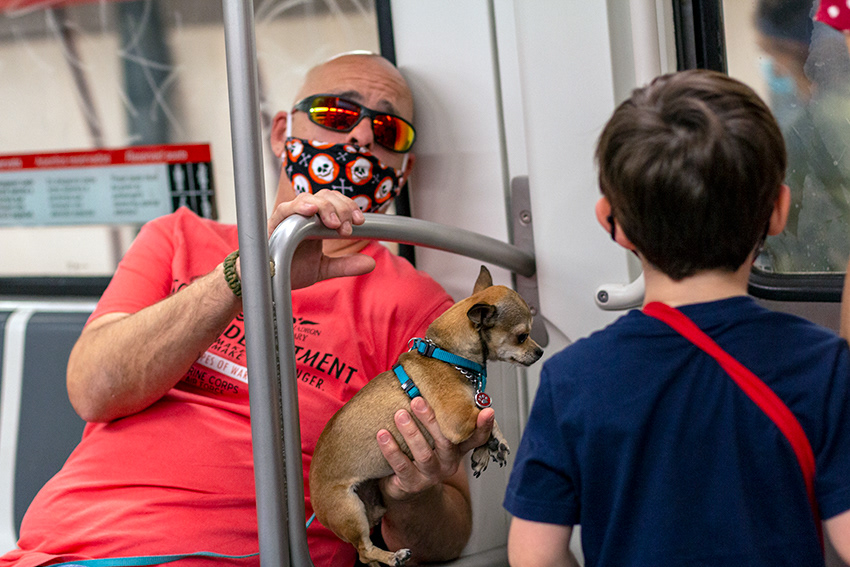 Estado de emergencia
No tengo que contarle a nadie lo que está sucediendo en estas fotos, ya que la mayoría de la población mundial está viviendo una experiencia similar.
¿Cómo será la vida después de que termine esta crisis?
¿Eres optimista?
La naturaleza está recuperando espacios de lugares que los humanos han invadido cada vez más. Al menos los pájaros tienen algo sobre lo que cantar.
El 13 de marzo, el presidente de España, Pedro Sánchez, anunció una declaración de Estado de Alarma a nivel nacional durante 15 días, que se extendió a un total de 3 meses.
Todos los residentes tenían el mandato de permanecer en sus residencias habituales, excepto para comprar alimentos y medicinas, trabajar, atender emergencias o pasear al perro.
Estas fotos pueden parecernos normales hoy en día, pero, espero, en 2040 cuando mi hija haya crecido, podamos mirar estas fotos y le parecerá extraño que todos usáramos máscaras y viviéramos con el temor de contraer el Coronavirus. 19.
He traducido este texto a todos los idiomas disponibles en Google Translate que puede ver a continuación.
Si ve algún error, infórmenos a mí y al Traductor de Google.
Marzo - junio 2020
Kaayaan Darurat
Kuring teu kedah nyaritakeun saha waé ngeunaan naon anu lumangsung dina poto ieu, sabab seuseueurna penduduk dunya hirup dina pangalaman anu sami.
Kumaha kaayaan hirup saatos krisis ieu réngsé?
Naha anjeun optimis?
Alam ngarebut deui rohangan ti tempat-tempat anu manusa beuki beuki ngalangkungan. Sahenteuna manuk gaduh hal anu tiasa disanyi.
Tanggal 13 Maret, Présidén Spanyol, Pedro Sánchez, ngumumkeun deklarasi nasional - Nagara Alarm - salami 15 dinten, anu manjang dugi ka total 3 bulan.
Sadaya warga ditanggung pikeun tetep dina tempat cicing normalna kecuali pikeun mésér tuangeun sareng ubar, damel, ngahadiran kaayaan darurat, atanapi milarian anjing.
Poto ieu sigana normal pikeun urang ayeuna, tapi, kuring ngarepkeun, di 2040 nalika putri abdi parantos dewasa, urang tiasa ningali gambar ieu sareng aranjeunna bakal katingalina anéh pikeun anjeunna yén urang sadayana nganggo topéng, sareng cicing dina sieun néwak Coronavirus 19.
Kuring parantos narjamahkeun téks ieu kana unggal basa anu aya dina Tarjamah Google anu tiasa anjeun tingali di handap ieu.
Upami anjeun ningali kasalahan, punten wartosan kuring sareng Google Tarjamah.
Maret - Juni 2020
Hali ya Dharura
Sina lazima kumwambia mtu yeyote juu ya kile kinachotokea kwenye picha hizi, kwani idadi kubwa ya watu ulimwenguni wanaishi kupitia uzoefu kama huo.
Maisha yatakuwaje baada ya shida hii kumalizika?
Je! Una matumaini?
Asili inarudisha nafasi nyuma kutoka kwa sehemu ambazo wanadamu wamezidi kuvamia. Angalau ndege wana kitu cha kuimba.
Mnamo Machi 13, Rais wa Uhispania, Pedro Sánchez, alitangaza tangazo la nchi nzima - Jimbo la Alarm - kwa siku 15, ambayo ilifikia jumla ya miezi 3.
Wakazi wote waliamriwa kubaki katika makazi yao ya kawaida isipokuwa kununua chakula na dawa, kufanya kazi, kuhudhuria dharura, au kutembea mbwa.
Picha hizi zinaweza kuonekana kawaida kwetu siku hizi, lakini, natumai, mnamo 2040 wakati binti yangu amekua, tunaweza kuangalia picha hizi na zitaonekana kuwa za kushangaza kwake kwamba sisi sote tulivaa vinyago, na tuliishi kwa hofu ya kupata Coronavirus 19.
Nimetafsiri maandishi haya kwa kila lugha inayopatikana katika Tafsiri ya Google ambayo unaweza kuona hapa chini.
Ukiona makosa yoyote, tafadhali nijulishe na Google Tafsiri.
Machi - Juni 2020
Undantagstillstånd
Jag behöver inte berätta för någon om vad som händer på dessa bilder, eftersom majoriteten av världens befolkning lever genom en liknande upplevelse.
Hur kommer livet att se ut efter att denna kris är över?
Är du optimistisk?
Naturen tar tillbaka utrymmen från platser som människor alltmer har inkräktat på. Fåglarna har åtminstone något att sjunga om.
Den 13 mars tillkännagav Spaniens president, Pedro Sánchez, en deklaration om ett rikstäckande - alarmstatus - i 15 dagar, som sträckte sig till totalt tre månader.
Alla invånare fick mandat att stanna i sina vanliga bostäder utom att köpa mat och mediciner, arbeta, delta i nödsituationer eller gå med hunden.
Dessa foton kan verka normala för oss nuförtiden, men jag hoppas att 2040 när min dotter har vuxit kan vi titta på dessa bilder och de kommer att verka konstiga för henne att vi alla bar masker och levde i rädsla för att fånga Coronaviruset 19.
Jag har översatt den här texten till alla tillgängliga språk i Google Translate som du kan se nedan.
Om du ser några fel, meddela mig och Google Translate.
Mars - juni 2020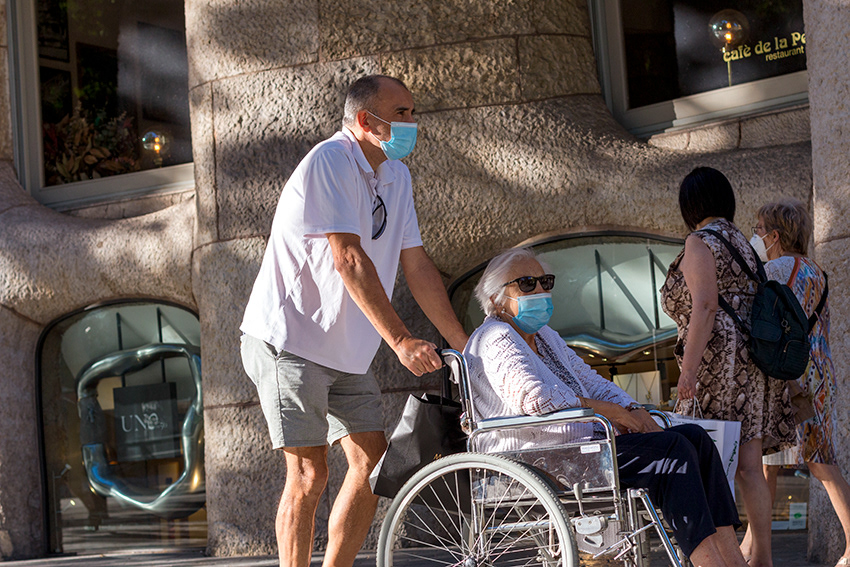 Ҳолати фавқулодда
Ман маҷбур нестам ба касе дар бораи он чизе, ки дар ин аксҳо рӯй дода истодааст, нақл кунам, зеро аксари аҳолии ҷаҳон аз саргузашти мушобеҳе мегузаранд.
Пас аз паси ин бӯҳрон зиндагӣ чӣ гуна хоҳад буд?
Оё шумо оптимист ҳастед?
Табиат ҷойҳоро аз ҷойҳое бармегардонад, ки одамон ба он бештар ҳамла мекунанд. Ҳадди ақал паррандагон чизе барои сурудхонӣ доранд.
13 март Президенти Испания Педро Санчес эъломияи умумимиллӣ - Ҳолати Ҳушдорро барои 15 рӯз эълон кард, ки он дар маҷмӯъ то 3 моҳ давом кард.
Ҳама сокинон вазифадор карда шуданд, ки дар манзили муқаррарии худ бимонанд, ба истиснои хариди ғизо ва доруворӣ, кор кардан, рафтан ба ҳолатҳои фавқулодда ё сайру гашти саг.
Имрӯзҳо ин аксҳо барои мо оддӣ ба назар мерасанд, аммо, умедворам, ки дар соли 2040, вақте ки духтарам калон шуд, мо метавонем ба ин расмҳо нигоҳ кунем ва онҳо барояш аҷиб менамояд, ки мо ҳама ниқоб мепӯшидем ва аз тарси гирифтор шудан ба коронавирус зиндагӣ мекардем 19.
Ман ин матнро ба ҳама забонҳое, ки дар Google Translate мавҷуданд, тарҷума кардам, ки шумо онҳоро дар зер мебинед.
Агар шумо ягон хатогиро бинед, лутфан ба ман ва Google Translate хабар диҳед.
Март - июни 2020
அவசரநிலை
இந்த புகைப்படங்களில் என்ன நடக்கிறது என்பது பற்றி நான் யாரிடமும் சொல்ல வேண்டியதில்லை, ஏனென்றால் உலக மக்களில் பெரும்பாலோர் இதே போன்ற அனுபவத்தின் மூலம் வாழ்கின்றனர்.
இந்த நெருக்கடி முடிந்த பிறகு வாழ்க்கை எப்படி இருக்கும்?
நீங்கள் நம்பிக்கையுள்ளவரா?
மனிதர்கள் அதிகளவில் ஆக்கிரமித்துள்ள இடங்களிலிருந்து இயற்கை மீண்டும் இடங்களை மீட்டெடுக்கிறது. குறைந்தபட்சம் பறவைகள் ஏதாவது பாட வேண்டும்.
மார்ச் 13 அன்று, ஸ்பெயினின் ஜனாதிபதி பெட்ரோ சான்செஸ், நாடு முழுவதும் - அலாரம் மாநிலத்தை 15 நாட்களுக்கு அறிவித்தார், இது மொத்தம் 3 மாதங்களுக்கு நீட்டிக்கப்பட்டது.
உணவு மற்றும் மருந்துகள் வாங்குவது, வேலை செய்வது, அவசரநிலைகளில் கலந்துகொள்வது அல்லது நாய் நடப்பதைத் தவிர அனைத்து குடியிருப்பாளர்களும் தங்களுடைய சாதாரண குடியிருப்புகளில் இருக்கும்படி கட்டாயப்படுத்தப்பட்டனர்.
இப்போதெல்லாம் இந்த புகைப்படங்கள் நமக்கு சாதாரணமாகத் தோன்றலாம், ஆனால், 2040 இல் என் மகள் வளர்ந்தவுடன், இந்தப் படங்களைப் பார்க்கலாம், நாம் அனைவரும் முகமூடி அணிந்திருப்பது அவளுக்கு ஆச்சரியமாகத் தோன்றுகிறது, மேலும் கொரோனா வைரஸைப் பிடிக்கும் என்ற பயத்தில் வாழ்ந்தேன். 19.
கூகிள் மொழிபெயர்ப்பில் கிடைக்கும் ஒவ்வொரு மொழியிலும் இந்த உரையை நான் மொழிபெயர்த்திருக்கிறேன்.
நீங்கள் ஏதேனும் பிழைகளைக் கண்டால், தயவுசெய்து எனக்கும் கூகிள் மொழிபெயர்ப்பிற்கும் தெரியப்படுத்துங்கள்.
மார்ச் - ஜூன் 2020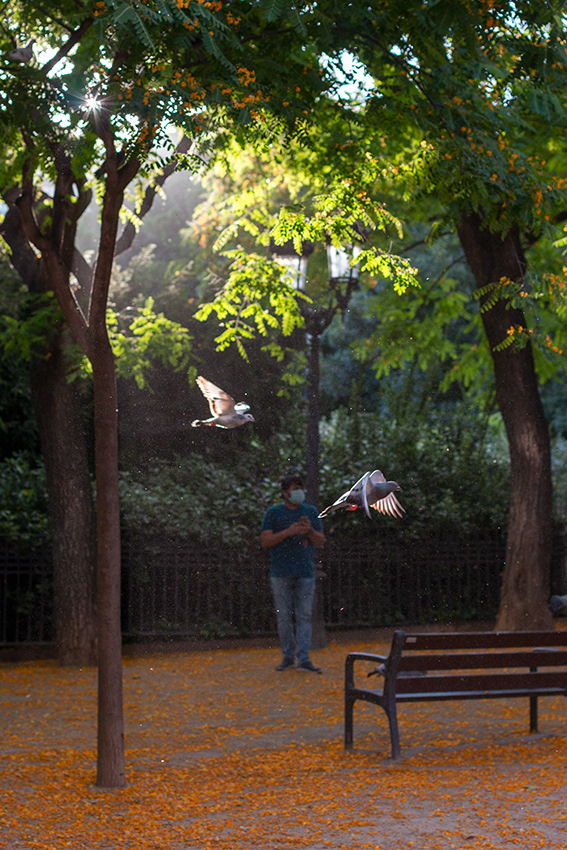 Гадәттән тыш хәл
Бу фотоларда булган вакыйгалар турында мин беркемгә дә әйтергә тиеш түгел, чөнки дөнья халкының күпчелеге шундый ук тәҗрибә белән яши.
Бу кризис беткәч тормыш нинди булыр?
Сез оптимистмы?
Табигать кешеләрне көннән-көн яулап алган урыннардан кире кайтара. Ник дигәндә, кошларның җырларга берәр әйбере бар.
13 мартта Испания президенты Педро Санчес 15 көн дәвамында ил күләмендә - Сигнализация дәүләте турында игълан игълан итте, ул барлыгы 3 айга кадәр озайтылды.
Барлык резидентлар да гадәти резиденцияләрендә калырга, ризык һәм дарулар сатып алу, эшләргә, гадәттән тыш хәлләрдә катнашу яки эт йөртүдән кала.
Бу фотолар безнең өчен бүгенге көндә гадәти булып күренергә мөмкин, ләкин, 2040-нчы елда кызым үскәч, без бу рәсемнәрне карый алабыз һәм алар аңа сәер булып күренәчәк, без барыбыз да битлекләр киеп, Коронавирусны тотудан куркып яшәдек. 19.
Мин бу текстны Google Translate'та булган һәр телгә тәрҗемә иттем, сез аны түбәндә күрә аласыз.
Әгәр дә сез хаталар күрсәгез, зинһар, миңа һәм Google Тәрҗемәгә хәбәр итегез.
Март - июнь 2020
అత్యవసర పరిస్థితి
ఈ ఫోటోలలో ఏమి జరుగుతుందో నేను ఎవరికీ చెప్పనవసరం లేదు, ఎందుకంటే ప్రపంచ జనాభాలో ఎక్కువ మంది ఇదే అనుభవం ద్వారా జీవిస్తున్నారు.
ఈ సంక్షోభం ముగిసిన తర్వాత జీవితం ఎలా ఉంటుంది?
మీరు ఆశావహంగా ఉన్నారా?
మానవులు ఎక్కువగా ఆక్రమించిన ప్రదేశాల నుండి ప్రకృతి తిరిగి ఖాళీలను తిరిగి పొందుతోంది. కనీసం పక్షులకు పాడటానికి ఏదైనా ఉంది.
మార్చి 13 న, స్పెయిన్ ప్రెసిడెంట్ పెడ్రో సాంచెజ్, 15 రోజుల పాటు దేశవ్యాప్తంగా - స్టేట్ ఆఫ్ అలారం - ప్రకటనను ప్రకటించారు, ఇది మొత్తం 3 నెలలకు పొడిగించబడింది.
ఆహారం మరియు మందులు కొనుగోలు చేయడం, పని చేయడం, అత్యవసర పరిస్థితులకు హాజరు కావడం లేదా కుక్కతో నడవడం మినహా నివాసితులందరూ తమ సాధారణ నివాసాలలో ఉండాలని ఆదేశించారు.
ఈ రోజుల్లో మనకు ఈ ఫోటోలు మామూలుగా అనిపించవచ్చు, కానీ, 2040 లో నా కూతురు పెరిగినప్పుడు, మేము ఈ చిత్రాలను చూడవచ్చు మరియు మనమందరం మాస్క్‌లు ధరించడం, మరియు కరోనావైరస్ను పట్టుకోవాలనే భయంతో జీవించడం ఆమెకు వింతగా అనిపిస్తోంది. 19.
నేను ఈ వచనాన్ని Google అనువాదంలో అందుబాటులో ఉన్న ప్రతి భాషలోకి అనువదించాను.
మీకు ఏవైనా లోపాలు కనిపిస్తే, దయచేసి నాకు మరియు Google అనువాదానికి తెలియజేయండి.
మార్చి - జూన్ 2020
สถานการณ์ฉุกเฉิน
ฉันไม่ต้องบอกใครเกี่ยวกับสิ่งที่เกิดขึ้นในรูปภาพเหล่านี้ เนื่องจากประชากรส่วนใหญ่ของโลกใช้ชีวิตผ่านประสบการณ์ที่คล้ายคลึงกัน
ชีวิตจะเป็นอย่างไรหลังวิกฤตนี้ผ่านพ้นไป?
คุณเป็นคนมองโลกในแง่ดีหรือไม่?
ธรรมชาติกำลังเรียกคืนพื้นที่กลับมาจากสถานที่ที่มนุษย์บุกรุกมากขึ้น อย่างน้อยนกก็มีเรื่องให้ร้อง
เมื่อวันที่ 13 มีนาคม ประธานาธิบดีแห่งสเปน เปโดร ซานเชซ ได้ประกาศประกาศภาวะเตือนภัยทั่วประเทศเป็นเวลา 15 วัน ซึ่งขยายเวลาเป็นทั้งหมด 3 เดือน
ผู้อยู่อาศัยทั้งหมดได้รับคำสั่งให้อยู่ในที่พักอาศัยตามปกติ ยกเว้นเพื่อซื้ออาหารและยา ทำงาน เข้าร่วมเหตุฉุกเฉิน หรือพาสุนัขไปเดินเล่น​​​​​​​​​​​​​​
ภาพเหล่านี้อาจดูเป็นเรื่องปกติสำหรับเราในปัจจุบัน แต่ฉันหวังว่าในปี 2040 เมื่อลูกสาวของฉันโตขึ้น เราสามารถดูภาพเหล่านี้ได้และจะดูแปลกสำหรับเธอที่เราทุกคนสวมหน้ากากและใช้ชีวิตด้วยความกลัวที่จะติดเชื้อไวรัสโคโรน่า 19.
ฉันได้แปลข้อความนี้เป็นภาษาต่างๆ ที่มีอยู่ใน Google Translate ซึ่งคุณสามารถดูได้ด้านล่าง
หากคุณพบข้อผิดพลาด โปรดแจ้งฉันและ Google แปลภาษา
มีนาคม - มิถุนายน 2563
Adatdan daşary ýagdaý
Bu suratlarda nämeleriň bolup geçýändigi barada hiç kime aýtmak hökman däl, sebäbi dünýä ilatynyň aglaba bölegi şuňa meňzeş tejribäni başdan geçirýär.
Bu krizis gutarandan soň durmuş nähili bolar?
Siz optimistmi?
Tebigat, adamlaryň barha köpelýän ýerlerinden boşluklary yzyna alýar. Iň bolmanda guşlaryň aýdym aýtjak bir zady bar.
13-nji martda Ispaniýanyň prezidenti Pedro Sançes tutuş ýurt boýunça "Duýduryş döwleti" yglan edildi, jemi 3 aýa çenli uzaldyldy.
Residentsaşaýjylaryň hemmesine azyk we derman satyn almak, işlemek, adatdan daşary ýagdaýlara gatnaşmak ýa-da it gezmekden başga adaty ýaşaýyş jaýlarynda galmalydy.
Bu suratlar häzirki döwürde adaty ýaly bolup görünmegi mümkin, ýöne, 2040-njy ýylda gyzym ulalansoň, bu suratlara seredip bileris diýip umyt edýärin we olar hemmämiziň maska ​​geýendigimiz we Coronavirusy tutmakdan gorkup ýaşadyk diýip umyt edýärin. 19.
Bu teksti aşakda görüp boljak Google Terjimesinde bar bolan her dile terjime etdim.
Anyalňyşlyklary görseňiz, maňa we Google Terjime habar bermegiňizi haýyş edýäris.
Mart - Iýun 2020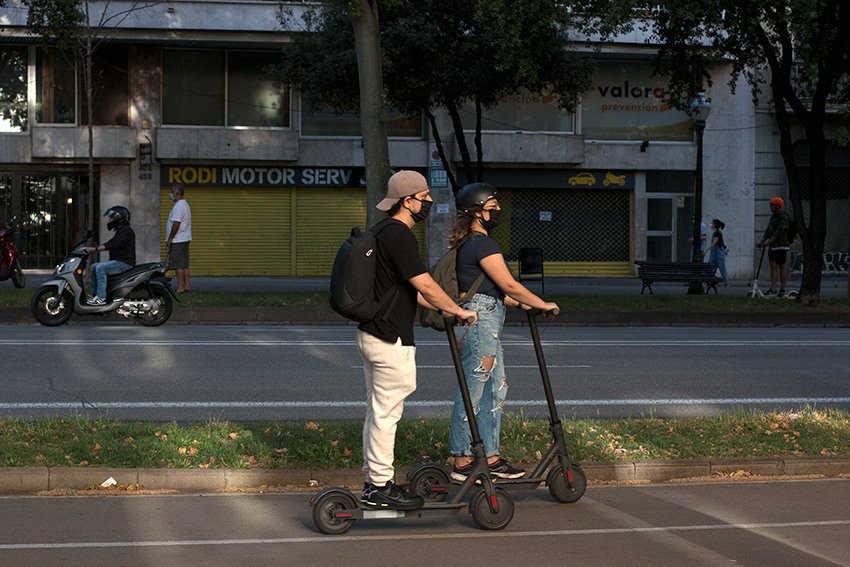 Надзвичайний стан
Мені не потрібно нікому розповідати про те, що відбувається на цих фотографіях, оскільки більшість населення світу переживає подібний досвід.
Яким буде життя після закінчення цієї кризи?
Ви оптиміст?
Природа повертає місця назад із місць, на які люди все частіше зазіхають. Принаймні птахам є про що співати.
13 березня президент Іспанії Педро Санчес оголосив про проголошення загальнонаціонального стану тривоги тривалістю в три дні.
Усі мешканці мали мандат залишатися у своєму звичайному місці проживання, окрім як купувати їжу та ліки, працювати, відвідувати екстрені випадки чи вигулювати собаку.
Сьогодні ці фотографії можуть здатися нам нормальними, але, сподіваюся, у 2040 році, коли моя донька підросте, ми зможемо подивитися на ці фотографії, і вони здадуться їй дивними, що ми всі були в масках і жили в страху підхопити коронавірус 19.
Я переклав цей текст усіма мовами, доступними в Перекладачі Google, які ви можете побачити нижче.
Якщо ви бачите якісь помилки, повідомте мене та Перекладача Google.
Березень - червень 2020 року
ہنگامی حالت
مجھے ان تصاویر میں کیا ہو رہا ہے اس کے بارے میں کسی کو بتانے کی ضرورت نہیں ہے ، کیونکہ دنیا کی آبادی کی اکثریت اسی طرح کے تجربے سے گزر رہی ہے۔
یہ بحران ختم ہونے کے بعد زندگی کیسی ہوگی؟
کیا آپ پرامید ہیں؟
فطرت ان جگہوں سے واپس جگہوں کا دوبارہ دعویٰ کر رہی ہے جہاں انسانوں نے تیزی سے تجاوز کیا ہوا ہے۔ کم از کم پرندوں کے پاس گانے کے لیے کچھ ہے۔
13 مارچ کو اسپین کے صدر پیڈرو سانچیز نے 15 دن کے لیے ملک گیر - اسٹیٹ آف الارم - کے اعلان کا اعلان کیا ، جو کہ مجموعی طور پر 3 ماہ تک بڑھا۔
تمام باشندوں کو حکم دیا گیا ہے کہ وہ اپنی عام رہائش گاہوں میں رہیں سوائے خوراک اور ادویات خریدنے ، کام کرنے ، ہنگامی حالات میں شرکت کرنے یا کتے کے چلنے کے۔
یہ تصاویر آج کل ہمارے لیے معمول کی لگتی ہیں ، لیکن ، مجھے امید ہے کہ 2040 میں جب میری بیٹی بڑی ہو جائے گی ، ہم ان تصاویر کو دیکھ سکتے ہیں اور یہ ان کے لیے عجیب لگیں گی کہ ہم سب نے ماسک پہنے ہوئے تھے ، اور کورونا وائرس کو پکڑنے کے خوف سے رہتے تھے 19۔
میں نے اس متن کو گوگل ٹرانسلیٹ میں دستیاب ہر زبان میں ترجمہ کیا ہے جسے آپ نیچے دیکھ سکتے ہیں۔
اگر آپ کو کوئی غلطی نظر آئے تو براہ کرم مجھے اور گوگل ٹرانسلیٹ کو آگاہ کریں۔
مارچ - جون 2020۔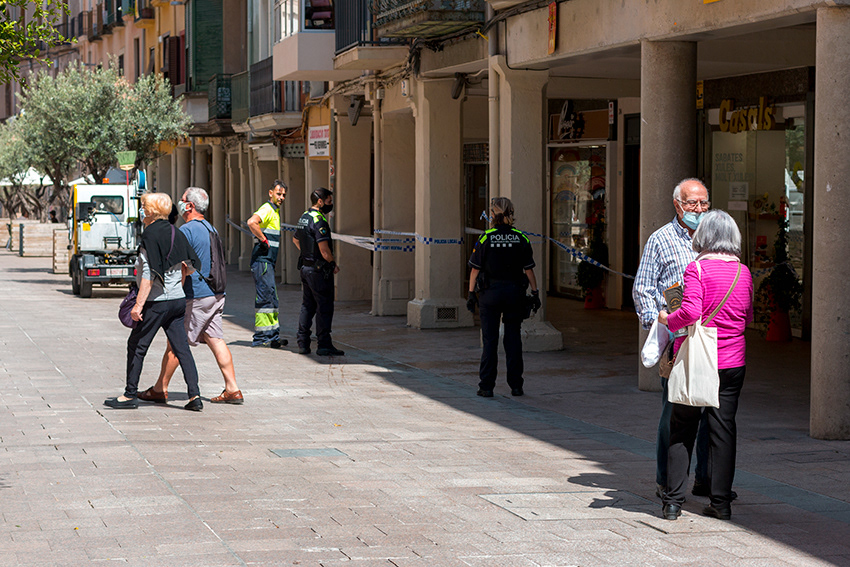 جىددى ئەھۋال
بۇ سۈرەتلەردە نېمە ئىش بولغانلىقىنى ھېچكىمگە دېيىشىمنىڭ ھاجىتى يوق ، چۈنكى دۇنيا نوپۇسىنىڭ كۆپىنچىسى مۇشۇنىڭغا ئوخشاش كەچۈرمىشلەرنى باشتىن كەچۈرۈۋاتىدۇ.
بۇ كرىزىس ئاخىرلاشقاندىن كېيىن ھايات قانداق بولىدۇ؟
ئۈمىدۋارمۇ؟
تەبىئەت ئىنسانلار بارغانسىرى دەخلى-تەرۇز قىلغان جايلاردىن بوشلۇقلارنى قايتۇرۇۋاتىدۇ. ھېچ بولمىغاندا قۇشلارنىڭ ناخشا ئېيتىدىغان نەرسىلىرى بار.
3-ئاينىڭ 13-كۈنى ، ئىسپانىيە پرېزىدېنتى پېدرو سانچېز پۈتۈن مەملىكەتتىكى «ئاگاھلاندۇرۇش دۆلىتى» نى 15 كۈن جاكارلىدى ، ئومۇمىي ئۇقتۇرۇش 3 ئايغا يەتتى.
بارلىق ئاھالىلەر يېمەكلىك ۋە دورا سېتىۋېلىش ، ئىشلەش ، جىددى ئەھۋالغا قاتنىشىش ياكى ئىتنى مېڭىشتىن باشقا نورمال تۇرالغۇسىدا تۇرۇشقا بۇيرۇلدى.
بۇ سۈرەتلەر بۈگۈنكى كۈندە بىزگە نورمالدەك تۇيۇلىدۇ ، ئەمما ، 2040-يىلى قىزىم چوڭ بولغاندا ، بىز بۇ رەسىملەرنى كۆرەلەيمىز ، ئۇلار ئۇنىڭغا ھەممىمىز ماسكا تاقىغانلىقىمىز ، ھەمدە كورونا ۋىرۇسىنى تۇتۇشتىن ئەنسىرەپ ياشىغانلىقىمىزنى ئۈمىد قىلىمەن. 19.
مەن بۇ تېكىستنى تۆۋەندە كۆرەلەيدىغان Google تەرجىمىسىدىكى بارلىق تىللارغا تەرجىمە قىلدىم.
خاتالىق كۆرسىڭىز ، ماڭا ۋە Google تەرجىمىگە خەۋەر قىلىڭ.
2020-يىلى 3-ئايدىن 6-ئايغىچە
Favqulodda holat
Men bu fotosuratlarda nima bo'layotganini hech kimga aytishning hojati yo'q, chunki dunyo aholisining aksariyati xuddi shunday tajribani boshdan kechirmoqda.
Bu inqiroz tugaganidan keyin hayot qanday bo'ladi?
Siz optimistmisiz?
Tabiat odamlar tobora ko'proq tajovuz qiladigan joylarni qaytaradi. Hech bo'lmaganda qushlarning qo'shiq aytadigan narsasi bor.
13 mart kuni Ispaniya Prezidenti Pedro Sanchez umummilliy - signalizatsiya holatini 15 kunga e'lon qilib, u jami 3 oyga cho'zildi.
Barcha fuqarolarga oziq -ovqat va dori -darmon sotib olish, ishlash, favqulodda vaziyatlarda qatnashish yoki it bilan yurishdan tashqari oddiy yashash joylarida qolish majburiyati yuklatilgan.
Bu fotosuratlar hozirgi kunda bizga oddiy bo'lib tuyulishi mumkin, lekin umid qilamanki, 2040 yilda qizim voyaga etganida, biz bu rasmlarga qaray olamiz va ularga g'alati bo'lib tuyuladi, biz hammamiz niqob kiyganmiz va koronavirusni yuqtirishdan qo'rqib yashaganmiz. 19.
Men bu matnni Google Tarjimonda mavjud bo'lgan har bir tilga tarjima qildim, uni quyida ko'rishingiz mumkin.
Agar biron bir xato ko'rsangiz, menga va Google Tarjimonga xabar bering.
2020 yil mart - iyun
Tình trạng khẩn cấp
Tôi không cần phải nói với ai về những gì đang xảy ra trong những bức ảnh này, vì phần lớn dân số thế giới đang phải trải qua một trải nghiệm tương tự.
Cuộc sống sẽ ra sao sau khi cuộc khủng hoảng này kết thúc?
Bạn có lạc quan không?
Thiên nhiên đang lấy lại không gian từ những nơi mà con người ngày càng lấn chiếm. Ít nhất thì loài chim cũng có thứ gì đó để hót.
Vào ngày 13 tháng 3, Tổng thống Tây Ban Nha, Pedro Sánchez, đã công bố tuyên bố về tình trạng báo động trên toàn quốc - trong 15 ngày, kéo dài tổng cộng 3 tháng.
Tất cả cư dân được yêu cầu ở lại nơi ở bình thường của họ ngoại trừ việc mua thực phẩm và thuốc men, làm việc, tham gia các trường hợp khẩn cấp hoặc dắt chó đi dạo.
Những bức ảnh này có vẻ bình thường với chúng ta ngày nay, nhưng tôi hy vọng, vào năm 2040 khi con gái tôi lớn lên, chúng ta có thể nhìn những bức ảnh này và chúng sẽ có vẻ lạ đối với con bé rằng tất cả chúng tôi đều đeo mặt nạ và sống trong nỗi sợ hãi bị lây nhiễm Coronavirus 19.
Tôi đã dịch văn bản này sang mọi ngôn ngữ có trong Google Dịch mà bạn có thể xem bên dưới.
Nếu bạn thấy bất kỳ lỗi nào, vui lòng thông báo cho tôi và Google Dịch.
Tháng 3 - Tháng 6 năm 2020
Cyflwr Brys
Nid oes raid i mi ddweud wrth unrhyw un am yr hyn sy'n digwydd yn y lluniau hyn, gan fod mwyafrif poblogaeth y byd yn byw trwy brofiad tebyg.
Sut le fydd bywyd ar ôl i'r argyfwng hwn ddod i ben?
Ydych chi'n optimistaidd?
Mae natur yn adennill lleoedd yn ôl o leoedd y mae bodau dynol wedi tresmasu arnynt yn gynyddol. O leiaf mae gan yr adar rywbeth i ganu amdano.
Ar 13 Mawrth, cyhoeddodd Arlywydd Sbaen, Pedro Sánchez, ddatganiad o Gyflwr Larwm ledled y wlad - am 15 diwrnod, a oedd yn ymestyn i gyfanswm o 3 mis.
Roedd yn ofynnol i'r holl breswylwyr aros yn eu preswylfeydd arferol ac eithrio prynu bwyd a meddyginiaethau, gweithio, mynychu argyfyngau, neu gerdded y ci.
Efallai bod y lluniau hyn yn ymddangos yn normal i ni y dyddiau hyn, ond, gobeithio, yn 2040 pan fydd fy merch wedi tyfu i fyny, gallwn edrych ar y lluniau hyn a byddant yn ymddangos yn rhyfedd iddi ein bod ni i gyd yn gwisgo masgiau, ac yn byw mewn ofn dal y Coronavirus 19.
Rwyf wedi cyfieithu'r testun hwn i bob iaith sydd ar gael yn Google Translate y gallwch ei weld isod.
Os gwelwch unrhyw wallau, rhowch wybod i mi a Google Translate.
Mawrth - Mehefin 2020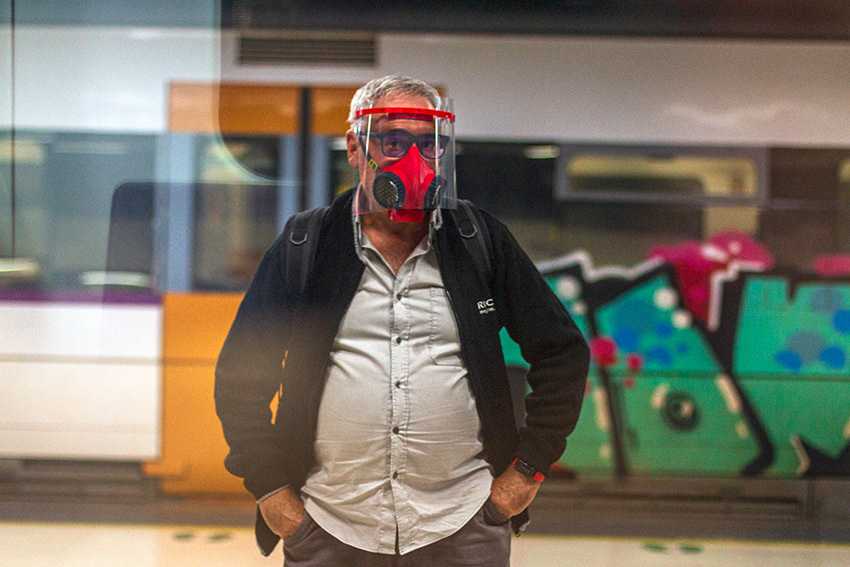 Imeko yeNgxakeko
Akukho mfuneko yokuba ndixelele nabani na malunga nokwenzekayo kwezi foto, kuba uninzi lwabemi behlabathi baphila kumava afanayo.
Buza kuba njani ubomi emva kokuphela kwale ngxaki?
Ngaba unethemba?
Indalo ibuyisa izithuba ezivela kwiindawo abantu abangenelele ngakumbi kuzo. Ubuncinci iintaka zinento emayicule ngayo.
Ngomhla we-13 kweyoKwindla, uMongameli wase-Spain, u-Pedro Sánchez, wabhengeza isibhengezo selizwe lonke-I-Alarm-yeentsuku ezili-15, eyaya kuthi ga kwiinyanga ezi-3 zizonke.
Bonke abahlali banikwe igunya lokuhlala kwindawo zabo zokuhlala ngaphandle kokuthenga ukutya namayeza, ukusebenza, ukuya kwimeko ezingxamisekileyo, okanye ukuhamba ngenja.
Ezi foto zinokubonakala ziqhelekile kuthi kule mihla, kodwa, ndiyathemba, ngo-2040 xa intombi yam ikhulile, singayijonga le mifanekiso kwaye iya kubonakala ingaqhelekanga kuye ukuba sonke sasinxibe iimaski, kwaye sasihlala sisoyika ukubamba iCoronavirus 19.
Ndiguqulele lo mbhalo kuzo zonke iilwimi ezifumaneka kuToliko lukaGoogle ozibona apha ngezantsi.
Ukuba ubona naziphi na iimpazamo, nceda undazise kunye noToliko lukaGoogle.
Matshi-Juni 2020
שטאַט פון עמערגענסי
איך טאָן ניט האָבן צו זאָגן ווער עס יז וועגן וואָס איז געשעעניש אין די פאָטאָס, ווייַל די מערהייט פון די וועלט 'ס באַפעלקערונג לעבן דורך אַ ענלעך דערפאַרונג.
וויאַזוי וועט לעבן זיין נאָך דעם קריזיס איז איבער?
זענט איר אָפּטימיסטיש?
די נאַטור ריקאַווערד ספּייסאַז פֿון ערטער וואָס יומאַנז ינקריסינגלי ינקראָוטשט. אין מינדסטער די פייגל האָבן עפּעס צו זינגען וועגן.
דעם 13 טן מערץ, האָט פרעזידענט פון שפאניע, Pedro Sánchez, געמאָלדן א דעקלאראציע פון ​​א נאציאנאלע סטעיט פון שרעק - פאר 15 טעג, וואָס האָט זיך פארגעצויגן ביז 3 חדשים.
כל רעזידאַנץ זענען מאַנדייטיד צו בלייַבן אין זייער נאָרמאַל רעזידאַנסיז אַחוץ צו קויפן עסנוואַרג און מעדאַסאַנז, אַרבעט, אָנטייל נעמען אין ימערדזשאַנסיז אָדער גיין מיט די הונט.
די פאָטאָס קען ויסקומען נאָרמאַל פֿאַר אונדז נאַואַדייז, אָבער, איך האָפֿן, אין 2040 ווען מיין טאָכטער איז דערוואַקסן, מיר קענען קוקן אין די בילדער און עס וועט ויסקומען מאָדנע פֿאַר איר אַז מיר אַלע טראָגן מאַסקס און האָבן מורא פון כאַפּן די קאָראָנאַווירוס 19.
איך האָב איבערגעזעצט דעם טעקסט אין יעדער שפראך וואָס איז בארעכטיגט אין Google זעץ וואָס איר קענט זען אונטן.
אויב איר זען קיין ערראָרס, ביטע מיטטיילן מיר און Google זעץ.
מאַרץ - יוני 2020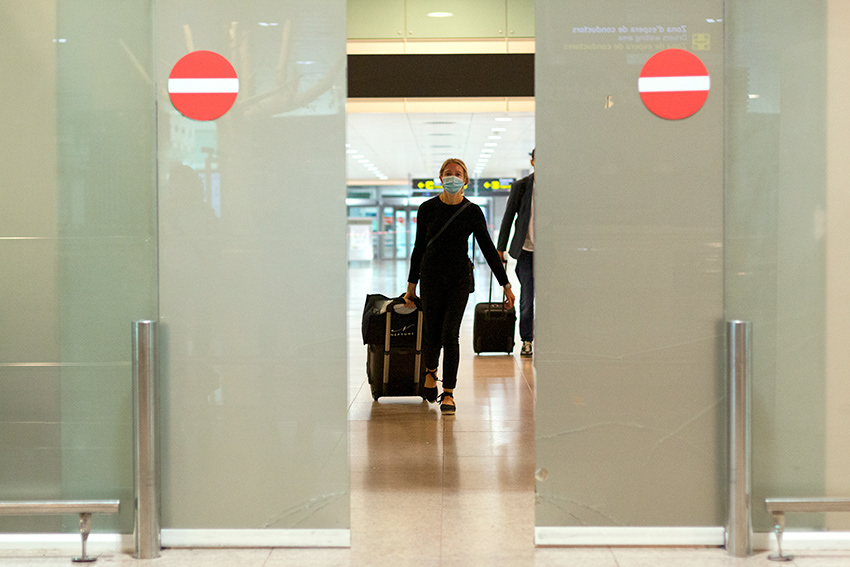 Ipinle pajawiri
Emi ko ni lati sọ fun ẹnikẹni nipa ohun ti n ṣẹlẹ ninu awọn fọto wọnyi, nitori ọpọlọpọ awọn olugbe agbaye n gbe nipasẹ iru iriri kan.
Bawo ni igbesi aye yoo ṣe ri lẹhin aawọ yii ti pari?
Ṣe o ni ireti?
Iseda n gba awọn aaye pada sẹhin lati awọn aaye ti eniyan ti pọ si siwaju sii. O kere ju awọn ẹiyẹ ni nkankan lati kọrin nipa.
Ni Oṣu Kẹta Ọjọ 13, Alakoso ti Spain, Pedro Sánchez, kede ikede ti orilẹ -ede kan - Ipinle Itaniji - fun awọn ọjọ 15, eyiti o gbooro si apapọ oṣu mẹta 3.
Gbogbo awọn olugbe ni a fun ni aṣẹ lati wa ni awọn ibugbe wọn deede ayafi lati ra ounjẹ ati awọn oogun, iṣẹ, lọ si awọn pajawiri, tabi rin aja.
Awọn fọto wọnyi le dabi deede fun wa ni ode oni, ṣugbọn, Mo nireti, ni ọdun 2040 nigbati ọmọbinrin mi ti dagba, a le wo awọn aworan wọnyi ati pe wọn yoo dabi ajeji si i pe gbogbo wa wọ awọn iboju iparada, ati gbe ni ibẹru mimu Coronavirus naa 19.
Mo ti tumọ ọrọ yii si gbogbo ede ti o wa ni Google Tumọ ti o le rii ni isalẹ.
Ti o ba ri awọn aṣiṣe eyikeyi, jọwọ sọ fun mi ati Google Tumọ.
Oṣu Kẹta - Oṣu Karun ọjọ 2020
Isimo Esiphuthumayo
Akudingeki ngitshele muntu ngokwenzeka kulezi zithombe, njengoba iningi labantu emhlabeni liphila ngokuhlangenwe nakho okufanayo.
Impilo izoba njani emva kokuphela kwale nkinga?
Ingabe unethemba?
Imvelo ibuyisa izikhala emuva kusuka ezindaweni abantu abangenele kakhulu kuzo. Okungenani izinyoni zinokuthile ezicula ngakho.
Ngomhlaka 13 Mashi, uMongameli waseSpain, uPedro Sánchez, wamemezela isimemezelo seZwe Lonke - Izwe Le-alamu - izinsuku eziyi-15, ezadlulela ezinyangeni ezintathu.
Zonke izakhamizi zanikwa igunya lokuhlala ezindaweni zazo zokuhlala ngaphandle kokuthenga ukudla nemithi, ukusebenza, ukuhambela izimo eziphuthumayo noma ukuhamba inja.
Lezi zithombe zingabonakala njengokujwayelekile kithina kulezi zinsuku, kepha, ngiyethemba, ngo-2040 lapho indodakazi yami isikhulile, singabuka lezi zithombe futhi zizobukeka zixakile kuye ukuthi sonke besigqoke izimaski, futhi sihlala ngokwesaba ukubamba iCoronavirus 19.
Ngihumushe lo mbhalo kuzo zonke izilimi ezitholakala ku-Google Translate ongazibona ngezansi.
Uma ubona amaphutha, ngicela ungazise ne-Google Translate.
Mashi-Juni 2020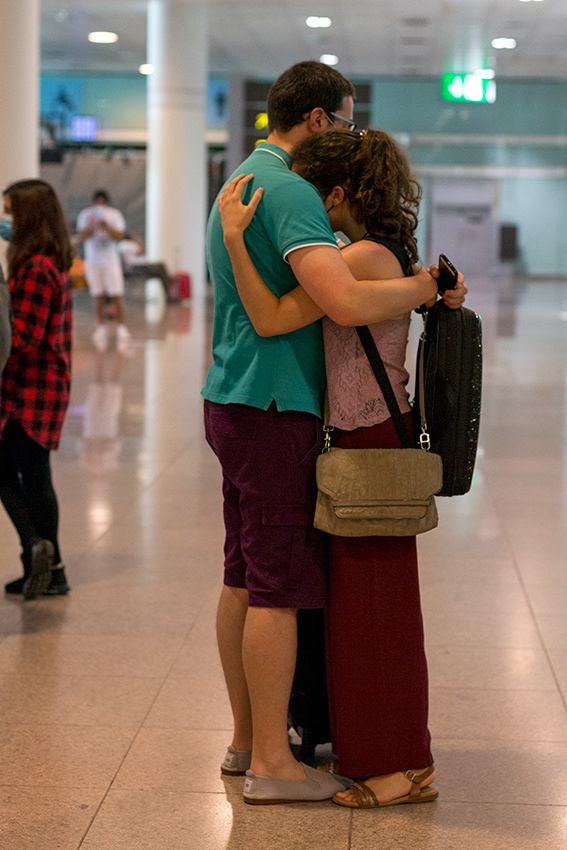 If you see any errors in your language, please inform me and Google Translate.